The Texting Rules - When Is It Time to Stop?
We should all know better... we should all know when to stop before we turn into a creepy stalker.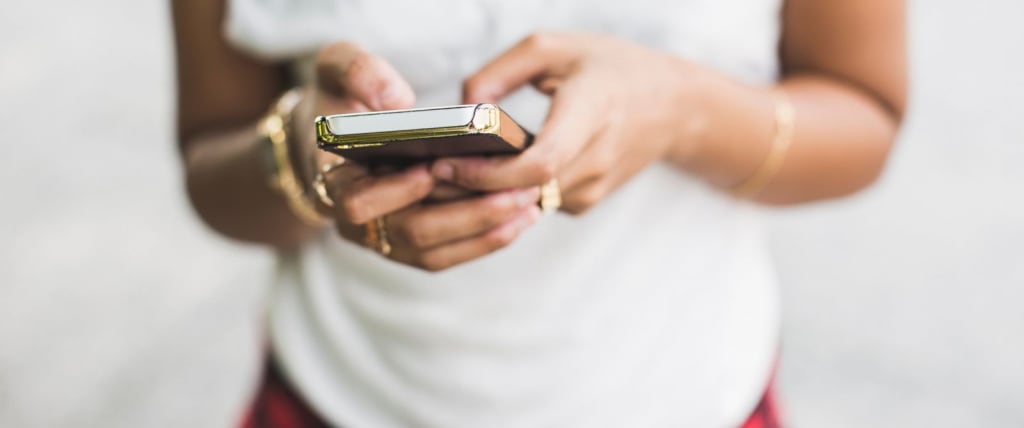 Here's a bet - whoever invented the double blue tick for the WhatsApp app was a woman. I'd put £1,000 on it because I knew I was right.
In a world where technology is advancing faster than ever, you would have thought it brings us closer together. But yet, there is our increasing need to be left alone. That's why while the double blue tick was invented, there are also countless of tips and tricks like this one teaching guys how to avoid them.
Maybe I'm being a bit sexist here. Not only guys do that, women do too. A few weeks ago a guy who sat next to me on the bus started chatting with me. Being as a polite person as I am, I entertained him for about six stops and gave him my number. It was the right thing to do. It was late at night and the bus was next to empty, I was afraid he would do something irrational if I didn't. As soon as I got home, he sent his first text. And five minutes later, his second and third. And he did it again the next morning and even attempted to ring me. I blocked him two days later.
While I am capable of acknowledging the fact that being persistent can be rather annoying, why do I fantasise that the guy I'm into would think differently? Five days without a double blue tick let alone a response, what is it going to take for me to accept that he's just not interested? Some friends told me that guys are just naturally bad at texting and this guy certainly is one of them. But don't you think when you like someone you'd at least try to make an effort? And while he didn't, it's time to move on.
After I was done slowly deleting yet another message I was formulating in our chat box, while staring at his 'online' status, I also told myself that I'd feel okay if he never calls again.
Maybe he's only bad at texting or he's just not that into me. Maybe I'll never find out. But who cares, on a cold Sunday afternoon like this one, maybe I'll just make another cup of tea. It might not warm my heart but at least it will warm my freezing hands.
single
advice
About the author
PR exec by day, freelance writer by night, who is into anything and everything remotely interesting - find her on Twitter @georgie_c68
Reader insights
Be the first to share your insights about this piece.
Add your insights