The Reasons Why Russians Don't Smile A Lot
Russians believe that laughing for no reason is a sign of stupidity.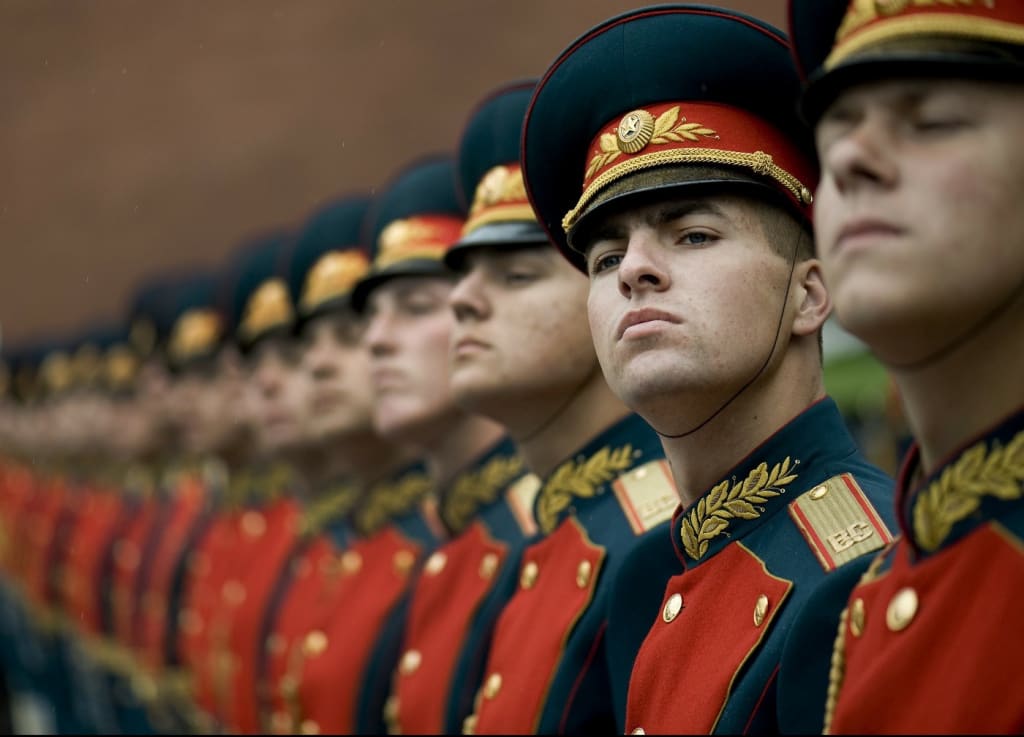 Image by WikiImages from Pixabay
Did you know that in Russia, smiling at strangers in public is often viewed as a sign of mental illness or inferior intellect?
A film director named Yulia Melamed told BBC that one day she was stopped by a Russian policeman on the street and asked to show her ID. Yulia was surprised by the incident and angrily wanted to know the reason why he stopped her.
The policeman replied, "Because you were smiling."
---
Smile wins the world. It's a lovely gesture that expresses your mood and gets you closer to other people. Even when a random stranger smiles at you, you smile back. And you both feel good about it.
A smile is an obvious sign of connectivity, happiness, and peace. But not all cultures treat 'smiles' the same. In Russia, smiling in public is often considered impolite. It can also make you an alien or a suspicious person.
Even worse - you may get stopped by the police on the street and asked to explain the reason behind your smile.
Russians don't smile a lot. Look at their faces or even photographs - you will find stone-cold faces with no sign of smile. It seems that they are always thinking something deeper or torn between some existential questions that hardly have any answers.
But what's the reason behind this 'smiling gap' between Russia and the rest of the world? And does this make Russians unfriendly or rude?
Image by Michael Siebert from PixabayOne of my ex-colleagues visited Moscow, Russia, before the pandemic. He stayed there for two weeks. And when he came back, with many other things, he mentioned this strange habit of Russians.
"Hundreds of men and women are there on the streets, yet no one is smiling. And it's very natural to them. Smiling is not just their thing" my ex-colleague told me - "You'll never see their teeth even if they smile."
When I asked about the reasons, he told me that maybe this is how they grow up. And just like other people in the world, it's their history, culture, lifestyle, and weather that make them who they are and how they interact with each other.
---
"Over the past 200 years, Russia has been at war for 128 years and had only 72 years of peace. Of the 128 war years - 5 years we fought defensive wars and 123 years we were engaged in wars of conquest." General Alexey Kuropatkin wrote this in his memorandum to Nicholas II in 1900.
The history of Russia is indeed the history of constant war. And it certainly impacted the lifestyle and culture of the future generations, making them more cautious, reserved, and introverted (with no or fewer smiles).
Another contributing factor is the weather. Russians grow up experiencing extreme cold. And smiling means exposing your teeth to the cold that can be painful at times.
However, Russian people don't see smile as a sign of politeness. Instead, they think that smile demonstrates secretiveness and insincerity. A Russian proverb goes like this - "Laughing for no reason is a sign of stupidity."
So, people in Russia don't smile until they have a valid reason for it. Casual smile or smiling at strangers is not a part of their culture. That's the reason you will never find any Russian salesperson smiling at the shoppers.
---
Russians only smile at the people they know (friends and family members) and when there is a strong reason to do so.
Even when Russian people smile, they only use their lips. Because according to their culture, revealing the top and bottom teeth while smiling is considered vulgar.
You'll be surprised to know that during the 2018 FIFA World Cup, Russian workers were taught how to smile and appear more welcoming to foreign guests.
Organizations like Russian Railways, FIFA, and the Moscow Metro conducted special training to teach their staff to smile and be more helpful to foreign visitors.
---
As people in Russia don't smile a lot, it's easier for you to think that Russians are rude or unfriendly. But that's not true at all. They are beautiful people with their own unique culture.
They have a lovely rule for smiling; the smile must be a genuine reflection of a good mood and a good relationship.
That means when they smile, they truly mean it. It's a genuine reflection of their mood. They are always honest and direct - and never fake their smiles.
---
So, while you visit Russia and find people not smiling at you, don't think they are unfriendly or rude. It's just who they are.
Try to understand their culture, respect their uniqueness, and, of course, behave accordingly.
Because smiling at random strangers on the street of Moscow or anywhere in Russia may expose you as a foolish or suspicious person. And that's the very last thing you expect in a foreign land.
---
Sources: Business Insider, Russia Beyond, The Atlantic, Wikipedia, The Washington Post, and more.
---
*Originally published on Medium (link)
Reader insights
Be the first to share your insights about this piece.
Add your insights