The Pros and Cons of Hiring and Working With a Ghostwriter For First-Time Authors
This is what separates an average from a great book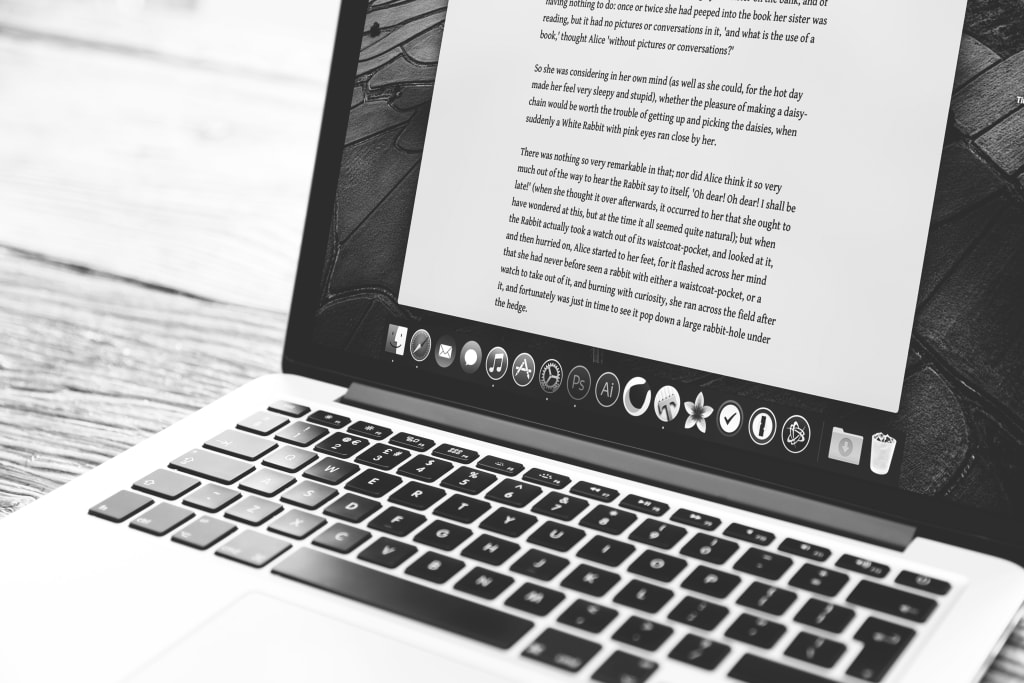 Photo by Super Snapper on Unsplash
When it comes to writing, many people feel that they just don't have the time or the skills to do it themselves.
And most of the time, they're absolutely correct.
This is where a ghostwriter can come in and help you out. Ghostwriters are professionals who take your ideas and turn them into well-written content. However, there are both advantages and disadvantages to working with a ghostwriter.
What is a ghostwriter, and what do they do?
A ghostwriter is a pro ink slinger who might write books, articles, stories, or other pieces that are officially credited to someone else...aka: the author.
A ghostwriter is hired to write literary or journalistic works, speeches, or other texts that are officially credited to another person as the author. Celebrities, executives, participants in timely news stories, and political leaders often hire ghostwriters to draft or edit autobiographies, memoirs, magazine articles, or other written material. In music, ghostwriters are often used to write songs and lyrics officially credited to a performing artist or composer.
Ghostwriters are also hired to write fiction in the style of an existing author, often as a way of increasing the number of books that can be published by a popular author.
For this article, we'll be talking about a specific type of ghostwriter...the one that writes books.
The advantages of having a ghostwriter write your book
There are many advantages to having a ghostwriter write your book.
For one, you don't have to worry about the quality of the writing. A professional ghostwriter can produce a high-quality book that is well-written and engaging. Additionally, a ghostwriter can help you to save time and energy. Writing a book can be very time-consuming, but working with a ghostwriter can help you get the job done more quickly and efficiently.
Finally, a ghostwriter can provide an objective perspective on your work. They can help you to see your work from a different perspective and offer constructive feedback and criticism.
Overall, working with a ghostwriter can be an extremely beneficial experience.
The disadvantages of having a ghostwriter write your book
The thought of having someone else write your book may be tempting, especially if you're not a particularly skilled writer yourself.
But you should be aware of some genuine disadvantages to using a ghostwriter before making the decision.
First, it's important to remember that a ghostwriter is not a mind reader. They can't magically know what you want to say and how you want to say it. The final product may be different from what you had in mind. In addition, ghostwriters are expensive. You may save some time and effort by hiring someone else to write your book, but you'll also spend a lot of money in the process.
Finally, using a ghostwriter can be risky. If you decide to go this route, select someone experienced and trustworthy. Otherwise, you could end up with a published work that isn't entirely your own.
How to find the right ghostwriter for you
If you're looking for a ghostwriter, you should keep a few things in mind.
First, you must find someone comfortable with your voice and writing style. Second, you must ensure they can capture your unique perspective and ideas. Finally, you need to find someone who is reliable and trustworthy.
The best way to find a ghostwriter is to ask around for recommendations.
Talk to friends, family, and colleagues who have used ghostwriters. Once you have a few names, take the time to read some of their previous work. This will give you a good sense of their writing style and whether or not they would be a good fit for you.
Once you've found a few potential ghostwriters, it's time to sit down and interview them. Be sure to ask about their experience, their process, and their fees. And most importantly, be sure to ask for samples of their work. This will help you get a better sense of their writing style and whether or not they are the right fit for you.
Tips for working with your ghostwriter
If you've decided to hire a ghostwriter, congratulations!
You're well on your way to completing your book. But before you dive into the process, there are a few things you should keep in mind.
First, be clear about what you want your book to achieve. Are you looking to share your personal story, provide expert advice, or entertain readers with a work of fiction? Once you know what you want to accomplish, you can communicate this to your ghostwriter and ensure they are on the same page.
Secondly, don't be afraid to give your ghostwriter some creative freedom. After all, they are the professionals! Trust them to do their job and bring your vision to life.
Finally, stay involved throughout the process. Your ghostwriter will appreciate your input and feedback, which will help ensure that the final product is exactly what you wanted. So go ahead and get started on your book - with a bit of help from a ghostwriter, it will be finished before you know it!
How to make the most of your relationship with your ghostwriter
If you're thinking about hiring a ghostwriter, there are a few things you should keep in mind to make the most of your relationship.
First of all, be prepared to be completely honest with your ghostwriter. They need to know the whole story to write it effectively. Secondly, try to be as organized as possible. The more organized you are, the easier it will be for your ghostwriter to work with you. Finally, be patient! It takes time to write a book, so don't expect miracles overnight.
With patience and candor, you can develop a great working relationship with your ghostwriter, resulting in a fantastic book.
The final word
So, what is a ghostwriter?
A ghostwriter is someone who helps you write your book. They do all the hard work for you- interviewing you, taking your notes, doing the research- while you take all the credit.
Ghostwriters come with both advantages and disadvantages.
The key is to find the right one for you and establish a good working relationship with them. Follow these tips, and you're on your way to writing a bestseller!
Learn more about ghostwriting and cutting-edge ghostwriting insights. Get in the know right here.
About the Creator
Trauma nurse turned freelance writer and startup entrepreneur.
I write about healthcare, entrepreneurship, personal development, and life lessons through the eyes of a recovering trauma nurse.
California born, Texas raised.
Reader insights
Outstanding
Excellent work. Looking forward to reading more!
Add your insights