The Modern Gentleman
Manners. Maketh. Man.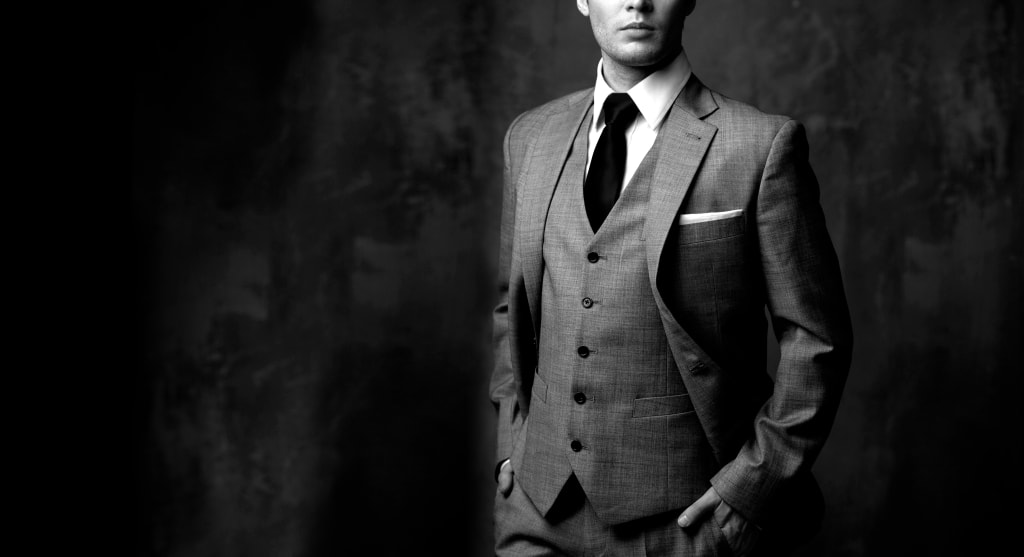 So, you are looking to see what it means to become a "gentleman". Or, perhaps you are looking to find a "gentleman". This is your one stop article to help you either define a "gentleman" or to help you find a "gentleman". First, the definition of a gentleman, is as follows; "a chivalrous, courteous, or honorable man". Obviously, the times have changed, and the notion "Chivalry is dead" goes around a lot, but it is not true.
A gentleman conducts himself under the following guidelines; ethics, honor, trust and honesty, modesty, respect, courageous, and intellectual. Now, their behavior goes even deeper, becoming more defined and refined. Discretion is always a trait they must exude at all times. Basically, they may kiss, but will never tell. They are punctual, in fact early, following the general rule of "Early is on time, and on time is late". They walk the line of confidence, yet never arrogant. There are many other traits under the guidelines, and can be found here, but that is not all there is to a gentleman.
In regards to the guideline of "intellectual", they are in the pursuit of knowledge, as it brings wealth and power, yet they always reserve that they do not know everything. The debates with one will always rely on facts and logic, and never on personal characteristics. Their mind must ALWAYS remain open to other ideas, so that one can expound upon them, and perhaps help someone see a different perspective, just as they will see a new perspective from the conversation. This will also extend to their orthography, utilizing a wide range of vocabulary, and very little to no cursing.
A conversation with a gentleman will always leave you feeling engaged, respected, and looking to expand your knowledge base as well. This is part of the "style" of a gentleman. Style may extend to their dress code, the decor of their house, down to how they groom themselves. There is a pride that is taken into account when they dress. They concern themselves with the overall appearance, while not boastful, yet not shabby, welcoming, yet expressing "none of little mind are welcome". Every detail is important and has a connection to their personality.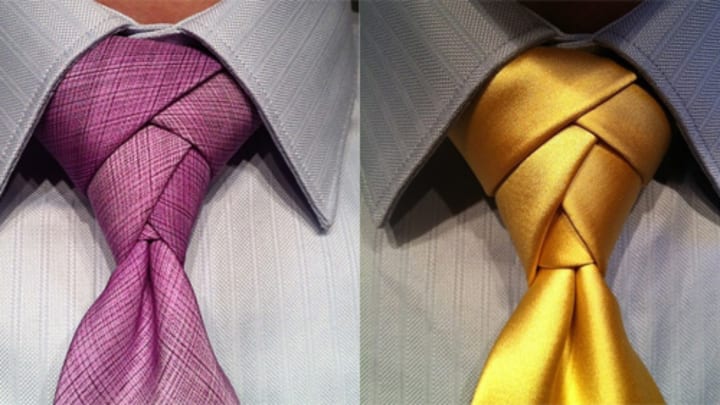 The personality is not just in the style of the suit, or cut, or the type of shirt they are wearing (obviously pressed), or the style of shoes (wingtips, Italian designed, etc.,.), or their cuff links. Each part of the attire is a conversation piece, and should have a connection to who they are defining themselves as. For instance, one who wears a patterned Italian shoe, blue three piece suit, red cuff links, and a trinity knot, could be someone who likes comfort, has a robust personality, and believes that everything is cyclical. There are MANY different tie knots, and more that are being created. They can be found here and here.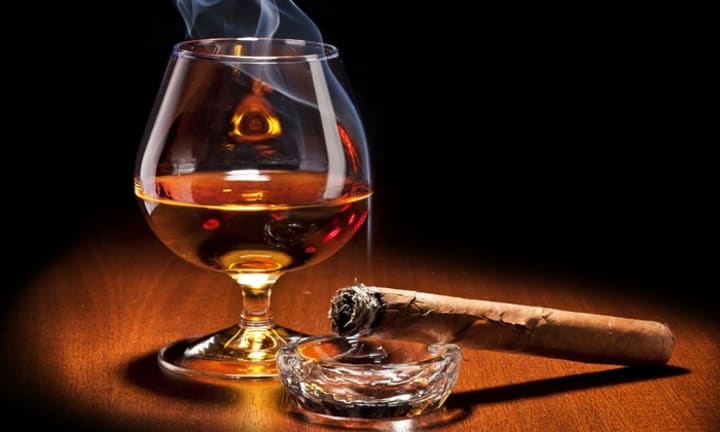 Lastly, their accessory, or what they prefer. For the most part, a gentleman enjoys a classy scotch or whiskey, neat (meaning 1 cube or a few drops of water to open it up). Just as a gentleman's lifestyle is acquired, so is this taste. Though it is not a requirement, it is a sense of distinction. For decades, the smoking of a quality cigar with a fine cognac, scotch, or whiskey told other men "I am the king. I am one to be revered and respected." The rebuttal, "I don't like the taste" or "I don't know where to begin". One would suggest a try and see method, but to help you along your way, here are some sources to find what might hit your palate perfectly: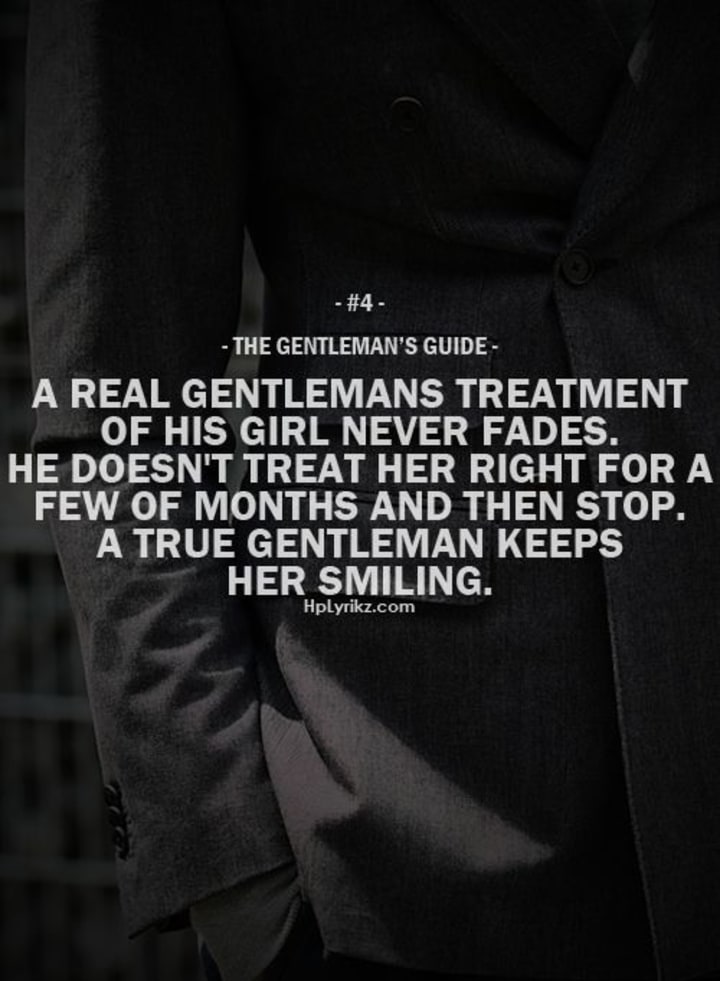 Remember, a gentleman will ALWAYS treat a lady with respect. He will always be honest (unless he is planning a surprise, and ONLY then is it acceptable to deceive). He will always do what he can to bring out her smile, for if he is the cause of her tears, then he is not doing something right. A lady deserves the best, and nothing less. A gentleman will always recognize this, and will invest himself in her life, not the other way around. So, for the LADIES looking for a gentleman, chivalry is not dead. It is very much alive, and the gentlemen are out there, looking for a lady. Hopefully this article guide was helpful to some of you to start anew.
dating
humanity
Yoshio is a Kryptonian living on Earth, looking to help humanity prosper. He has a degree in Theatre Acting and Directing and Dance. He is also an entrepreneur, and adventure seeker. In his spare time he works out regularly and reads books.