The Meaning of Love Is Lost
The Generation of Sexting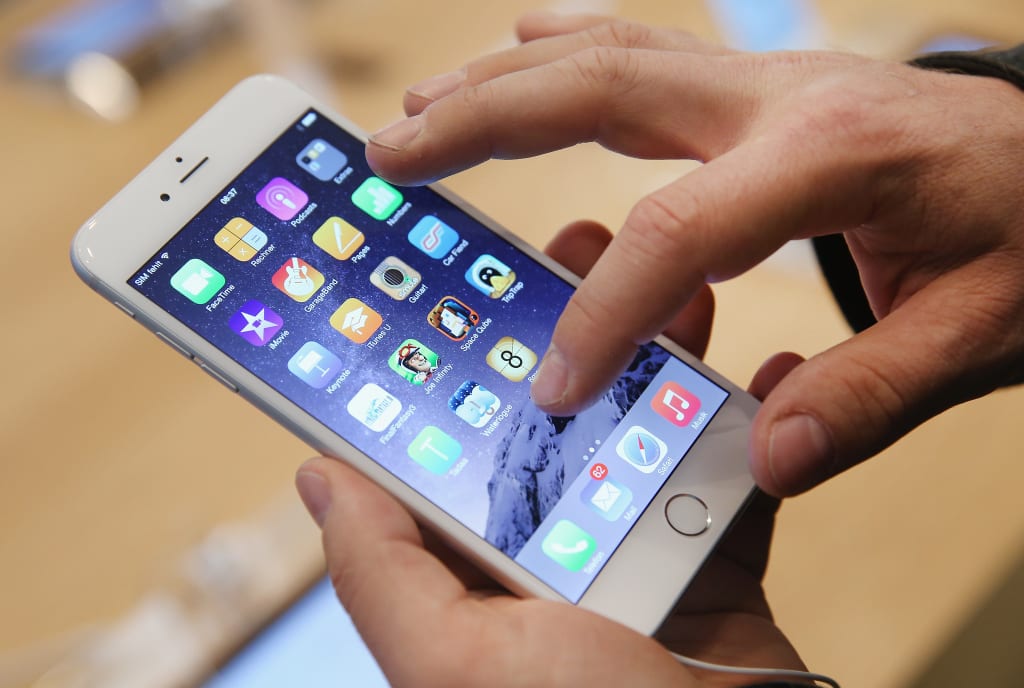 What ever happened to the time when people put meaning in the idea of love? I know some people believe it never existed and I'm starting to believe that's true. Although the more I look back, I tend to realize that it's just our generations that have changed, as well as the morals and standards we uphold. This generation just seems to have none.
Even a little back in the 90s, guys were typically better than what we have now. These teenage boys didn't just assume that females were a sexual object awaiting their time to "give themselves" up. They actually tried. There were no pre-assumptions made regarding females. Horny teenage boys didn't just assume girls were there to "get them off."
If we go further back in time, guys actually seemed to care about our feelings too and not just sex. They cared about how we were feeling and if we were okay in a situation. They didn't care about sex. Sure they thought about it, but back then it had meaning to them, they wanted to wait until they loved the person... Sure as hell a lot different than today. Take the movie The Notebook, for an example. Do you think Ryan Gosling's character was concerned about having sex with her from the beginning? Absolutely not, he found a girl he had a genuine connection with and followed through with it. He wanted to know more about her and he wanted to be a part of her life, not sexually, but emotionally.
Now, if we bounce back to present day we will find inconsiderate males that assume females are a sexual being put on this Earth simply for guys pleasure. In today's age, we have things such as Tinder, Grindr, Bumble, Hinge, etc. where singles go to either:
A) Hook up (which is about 90 percent).
B) Find something casual (another seven percent).
C) Find someone they could potentially have a relationship with (this being the obvious smallest category at only about three percent).
I'm not shaming people for wanting hook ups or something casual, I'm just curious as to when this generation lost the idea of true meaning behind everything revolving around feelings. Sex doesn't even have feelings, when out of all things it should be the most emotional. No one wants a relationship anymore.
It's also extremely downgrading to females when we receive snapchats like, "I'm hard. wyd" or "send pics." Like no, I'm not going to drop everything I'm doing to focus on your "problem" because it's not my job to do that, nor should it ever be, and I definitely have way more important things to do. Even if those important things consist of taking a nap, I'd choose that any day. Then once we say "no" we're probably getting blocked or they just won't talk to us again, or they might even get mad and start yelling at us. Some get desperate and begin to beg as if that's actually going to help their case. Then, some guys use the technique that they will just compliment the girl into sending them pics. Too many girls fall for this, I know for sure. Which is so terrible, because they're learning that the only way for a guy to love them is through their body and that is not the case.
Once again, this article isn't meant to shame anyone. I just want to know, honestly, what ever happened to the word "meaningful" when it comes to love, sex, and relationships. Because the more I look around in today's society the less I begin to see it. This does nothing but sadden me and I hope we can change that for our own sake. Some of us still believe in the meaning behind some of these things.
dating
About the author
HACC graduate with Associates Degree in Social Sciences, LGBTQ+, raging liberal, feminist.
Reader insights
Be the first to share your insights about this piece.
Add your insights