The 'Ghosted' Syndrome
Does it just happen in relationships?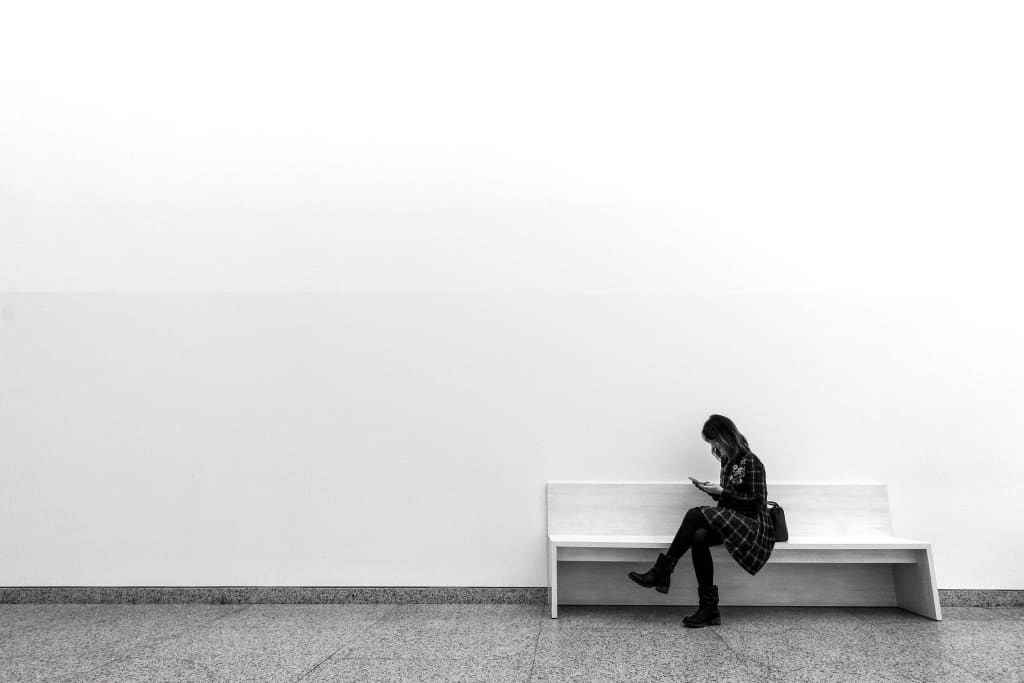 So who has ever been 'ghosted'? For those of you who are not sure what I mean by the term 'ghosted' don't worry it's a new term that means, someone ignored your messages and calls and never got back to you.
I know I have and it sucks!
It can be the most annoying thing as it leaves you angry that someone can dis-respect you like that, especially if you are not 'stalking' them but just contacting them to have a conversation.
But although many associate the term 'ghosted' to intimate relationships, which happens all too often I hear, sadly (men/women - stop hiding and just pick up the phone and be honest about how you feel instead of avoiding) it's now not just in relationships that this happens.
As an Entrepreneur, I have experienced and seen many fellow business owners and entrepreneurs do the same to each other and I just think this is so unprofessional.
As a business owner you are often connecting with other business owners or entrepreneurs to network with or make important deals, but when you start 'ghosting' those you have decided to no longer network with or deal with this just highlights the question - Are you really a professional?
I recently had an experience where a business owner was looking for a Fitness Instructor to lead a class for her Puppy Yoga business. She approached me as she saw I was a Nirvana Fitness Instructor and as I was free on the dates she mentioned I said I'd love to and she was happy with the rates I charged. We ended the conversation that she would call me with details of the events I would lead on once it was all confirmed.
So this was great right? Wrong...no further contact was made on her part. I sent her a message to find out if she was still going ahead with the event and to find out more details as my diary was filling up and didn't want to let her down...GHOSTED!!! Up to this very day she never responded to my one message and I saw on Instagram the event went ahead!
Crazy behaviour...so unprofessional!
A call to say I've decided to stick to a yoga instructor or something, would've been fine with me...and the respect would have still been there, but to stoop low enough to 'ghost' a business owner whom you contacted for your event, to me is a big no-no!
But unfortunately this happens a lot in the world of business, in the world of potential clients making decisions to go ahead or not etc etc.
Ghosting people seriously just isn't cool. Where is the respect for another human being?
Not only that, are you just too scared to be real and honest?
If you have made a decision about something, fine just let the other person know and if you haven't made a decision about something than still let the other person know - maybe they may be able to shed some light on the best option that works for you.
But please lets stop behaving like little children here, actually children would be upfront about how they feel no problem! LOL
Games are for playtime, not messing with people's lives or livelihood.
If you are a business owner or entrepreneur, respect your fellow business owners and entrepreneurs and don't ghost them - it doesn't portray you in a very postive light and is really unprofessional.
And men/women who ghost others - stop playing with people's feelings. The energy we send out always comes back to us, so treat each other with the respect and courtesy we all deserve, including yourself.
So my final thought on this today - let's get rid of this 'ghosted' rubbish and just start being real with each other.
Agree?
humanity
About the author
Coach Rita is an Arts, Media and Film Coach. She has been coaching for over 17 years and is an Award-Winning Law Of Attraction Coach.
Coach Rita's clients include Casting Agents, Actors, Musicians, Singers, Writers and many more.
Reader insights
Be the first to share your insights about this piece.
Add your insights