The Chronicle of Pre-Wedding High to Post-Wedding Blues
"Now that we are married, what's next?"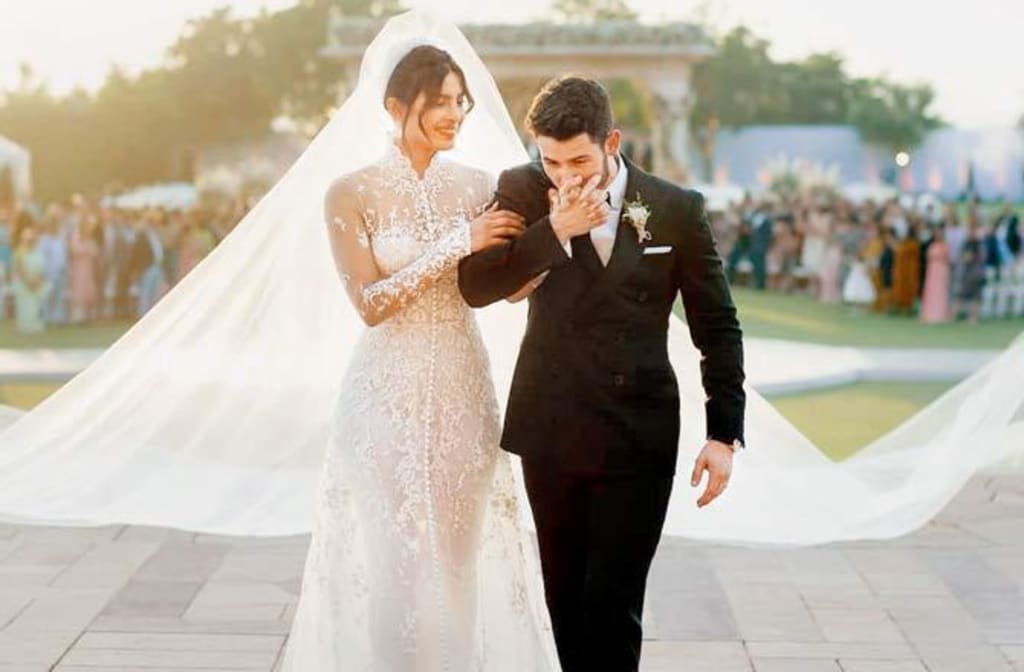 Weddings and honeymoons are one of the best things in life.
We all know that, and the world makes sure we don't ever forget that.
From the omnipresent advertisements featuring newlyweds beaming with utter happiness at whatever the merchant is selling—glistering wedding rings, lacy flowing gowns, and dreamy wedding venue setups—to the heartfelt wishes and blessings streaming in non-stop from families and friends during the wedding period, the new couple's lives are dripping and oozing with ever-growing happiness each day.
Depending on couples, one may spend weeks and up to years planning intensively and/or meticulously for their wedding. For some couples, there might even be multiple weddings to plan during the same period of time due to cultural or geographical reasons. Think Nick Jonas and Priyanka Chopra. The point is, during the pre-wedding period, even though many couples (especially the brides) experience a significantly higher level of stress, jitters, and anxiety, it is largely soothed and overshadowed by the excitement of the impending wedding day.
When the wedding day itself actually arrives and ends, what the new couple is feeling at the very last moment of the wedding can be compared to that of the singers' and athletes' feeling at the end of their lengthy world-tour concerts or competition season. It was an intriguing concoction of huge relief, pride for oneself, gratefulness, and the residue of an immense endorphin bomb.
But at the very first moment of the next day, many new couples are surprised to wake up with a tinge of an emotional void hanging over them. It is asking them the inevitable question: "Now that we are finally, FINALLY married, what's next? Just another normal day?! How could it be that after ALL of this hard work, it is just another normal day for me??"
As silly as it sounds, one has to consider that at least for the whole month prior to the wedding, the couple has to more or less put all their other pursues on hold and dedicate every single bit of their free time to the preparation and last-minute changes in anticipation of that one big day. When it is indeed over, it may feel as if their sole goal and purpose for all the weeks/months leading up to it has been suddenly robbed from them, leaving them directionless and lost as to how to navigate their free time and their daily lives from there.
Aside for the psychological reasons above, the expectation of how a wedding will change or improve the state of the relationship will also come into play sometimes. Wedding, at its most fundamental purpose, is like a tripartite contract to be considered as the union of two people officially in terms of legally in one's law system, and socially in front of all families and friends, as well as personally to each other. Other times, it can mean to be wedded religiously in front of God as well. When undergoing all these rituals and promises, one cannot help ourselves but to believe that this relationship has now been "upgraded" and "improved." So much so that when we return back to our daily life after the wedding/honeymoon, it can be unbelievable that a spouse can still pick a fight with you on the most trivial issue like who put the toilet seat up or down, when they have just promised you not too long ago, eyes full of tears in front of loved ones, "to love each other no matter what and to go through life in sickness and in health, until life do us apart."
Sometimes the post-wedding blues can be delayed if the couple has another wedding in the pipeline and/or a honeymoon that follows closely after that. Nevertheless, post-wedding blues are actually much more prevalent than it was talked about and it all boils down to managing expectations starting from one's pre-wedding days.