Telling the Story you Always Wanted to Hear
Who is the Author of your Life?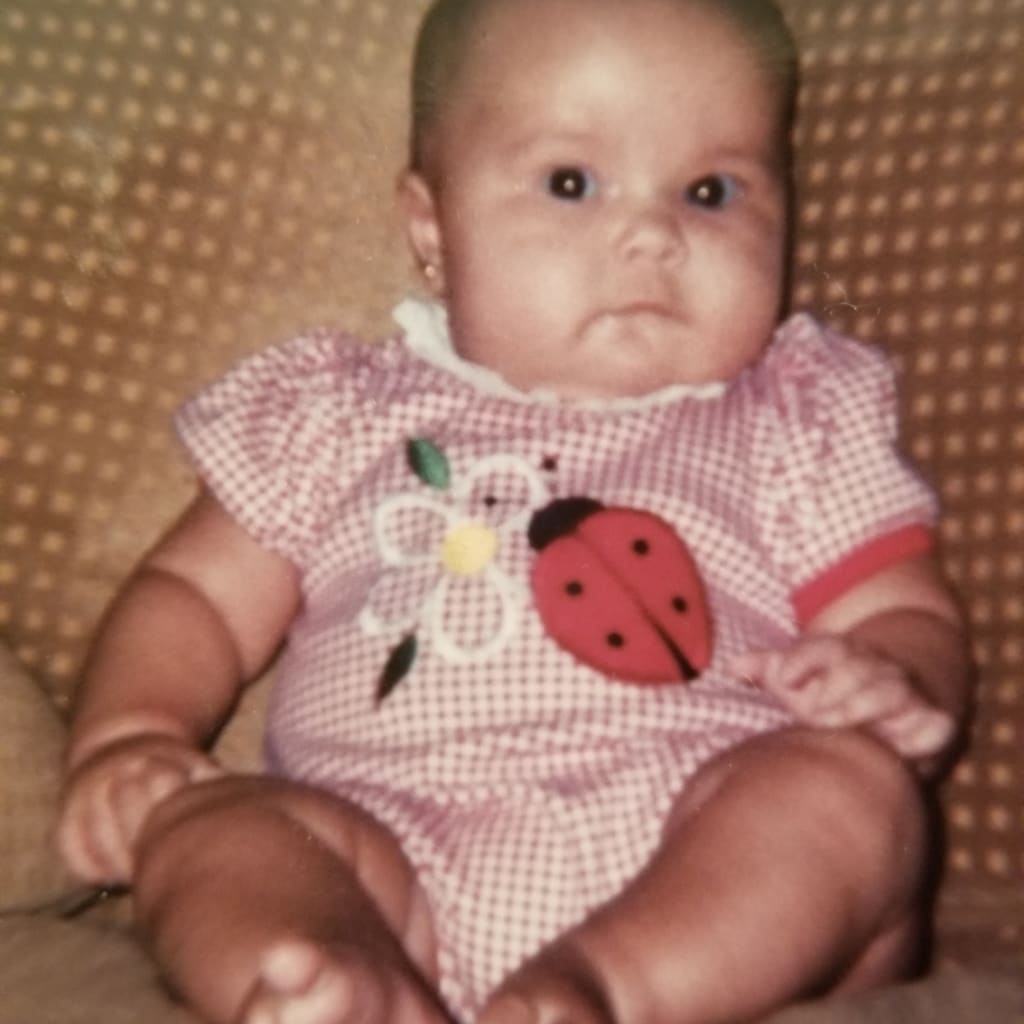 I am not particularly good at grammar or spelling, but I sure do love to write.
Is or Isnt that right?
Well ask my mother and she'd say "No it isn't"
Right now...
I'm sitting in my little brothers bed at my moms house, it's 10:00 PM on a Saturday night. The love of my life is sleeping in the room adjacent to me (because unmarried couples don't sleep in the same bed together here).
I just finished working for the night, had the urge to write here on Vocal.
My mouth still tastes of the stale blood lingering from my wisdom teeth removal surgery not even 5 days ago. Soar, but hey! I don't need the Ibuprofen anymore:)
The last week I spent in near total silence due to the immense amount of restriction from the pain of extracting not 1, not 2 ,but 4 teeth from my jaw. This silence taught me a lot.
Pythagoras, a greek philosopher and founder of Pythagoreanism had a famous school in Crotone. At this school the students were sworn into a 5 year stent of silence before they were considered for admission.
When I read about this about two weeks ago, I thought...wow that makes total sense somehow.
Silence for 5 days (I'd say) is relatively transferrable to 5 years back in 570 B.C.
A journal entry from a modern student of Pythagoras:
The world comes to me saying many things.

The things it wish it did, the things it wants to do.

My response is simple,

"You can do it, you are ready, you are here."

This is when the world must face their reality...

Is it really what I want or is the life I'm living exactly where I'm supposed to be?

You see, life style isn't about right or wrong first, it's about here or there.

When we are given the option to teeter-totter between realities, we are unable to face either of them fully, ultimately never truly deciding.

The decision is to love what you have and make the best of it through complete commitment

or

realize what you have is not what you want and leave it behind, also with complete commitment.

2 choices

Let limbo be passing, short, fleeting, basically non-existent.

We are imperfect, but don't let the imperfections decided for you.

You are the author of your life. When you're dying or dead, make sure you're telling the story you always wanted to hear.
"You don't have to spend every moment with someone, just the best ones." - Brenna
Ever since I could remember, I've been fascinated with human interaction, relationships, love, complex emotions, the way we communicate, everything that seems to represent this ever present struggle to relate or be relatable.
It's almost if we are all on this journey just to find a way to best represent our spiritual essence in the tangible form.
As if we are looking for someone to fully understand us.
This struggle to feel like we aren't alone, to feel like we aren't the only voice we hear at night.
As if we are all running away from ourselves.
So what if you are alone?
What if the only person you will ever truly understand is yourself, what does that mean for you? How does that make you feel?
What if everyone you see can only ever be a representation of your inner world? What if everyone else is experiencing this same thing?
This struggle, this pain, this resistance to the great inner-knowing of your greatest and most infinite nature. Why do you resist?
Hm...
Will you make your temple a jail cell or a vessel for the liberation of yourself and those around you?
The great creator who is ever present, surrounding us in every waking moment says,
"be free, forgive, and be forgiven"
When you realize that God is present with you in the moments of silence, there is nothing left to do but be thankful and humbled by the beautiful gift of life. You realize that anything you do, if done with the awareness of God's presence, is done in love and truth.
Tethering ourselves (or should I say, recognizing that you're tethered) to something beyond the earthly plane will bring us, time, and time again, back to the version of ourselves created for greatness.
Are you ready for this greatness? I think you are...
And so, I ask you, who is the author of your life?
humanity
a musician, a philosopher, a fungi, a healer, a learner, a lover, a friend, a scientist, a voyager, a vagabond, a child, a woman
Receive stories by Brenna Damatta in

your feed