Sorry We Missed You
A Documentary Series by Craig Bettendorf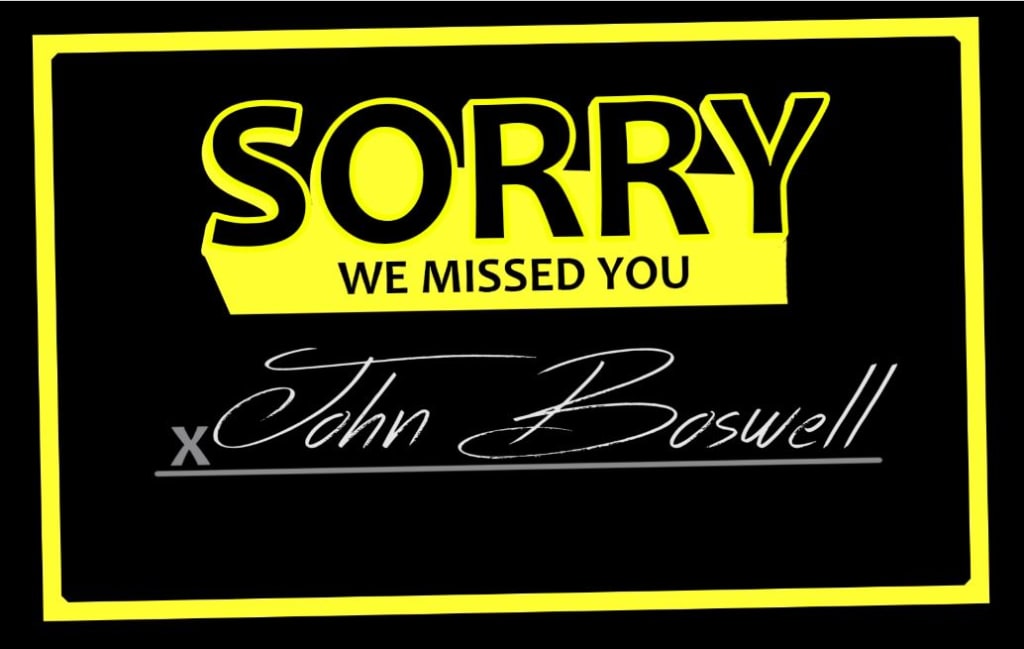 Screenshot via Craig Bettendorf
As the world adapts to the impact COVID-19 is having on every facet of our lives, filmmakers are still producing work with important messages that can both inspire us to welcome change and open our eyes and hearts to our fellow humans. It's no secret that human rights are always in danger, and some segments of society have to be ever vigilant, lest they lose the progress they've made over decades.
Sorry We Missed You: The Series
Craig Bettendorf's Sorry We Missed You, John Boswell, is a 33 minute TV pilot proof of concept introducing the writer/director's new docuseries. His premise is intriguing as each episode lines up with an individual whose life connects to one or more calendar observances such as Holocaust Remembrance Day, Black History Month, and LGBT History Month. More than that, the individuals that Bettendorf honors are people whose lives and work made a difference for others who came after them—and whose work may be forgotten if we don't take measures to remember them.
In his usual collaborative style, the writer/ director promises to bring guest directors on board who will bring their personal connection to the observance of each episode.
Log Line
Every day people are born and every day, people die.

What we're able to accomplish in our relatively short lives can have a profound effect on others and even on society and the world.

These are the stories of some of those who contributed greatly and for whatever reason aren't exactly front-of-mind in our collective consciousness. SORRY WE MISSED YOU.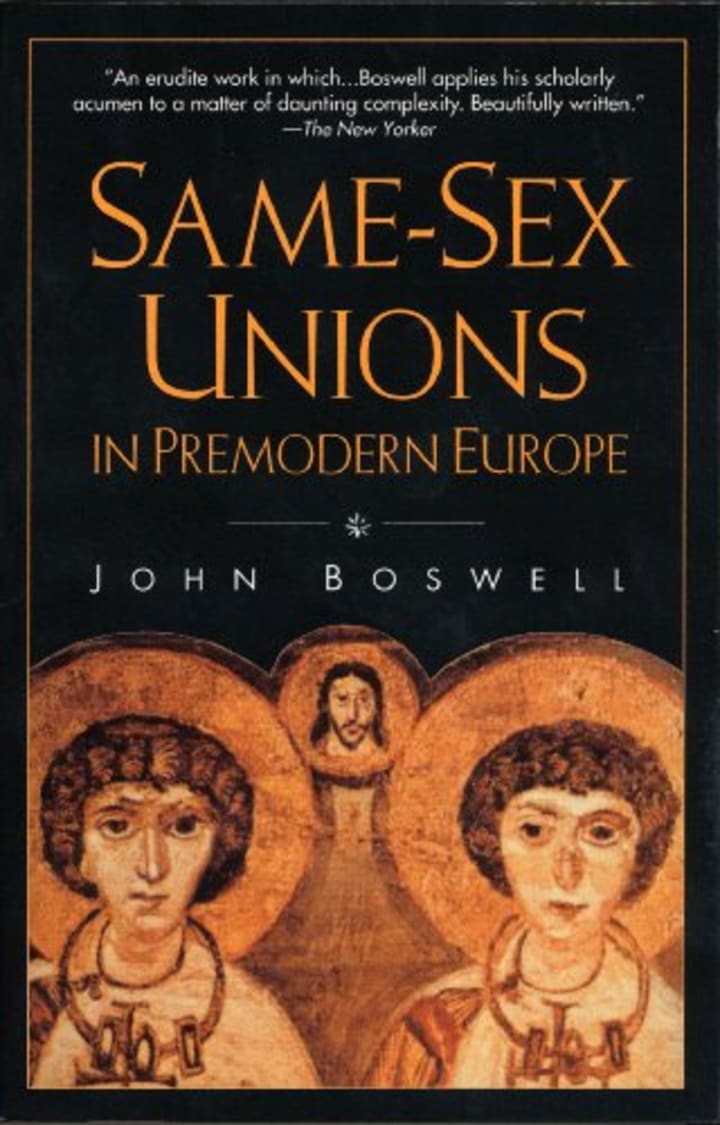 Sorry We Missed You, John Boswell
Craig Bettendorf's pilot episode, Sorry We Missed You, John Boswell, reflects the hard-won acceptance we celebrate during LGBTQ Pride month in June as well as LGBT History month in October. The writer/director's skillful editing cuts together live footage with television reports and newspaper articles to highlight the importance of Boswell's contributions—and paint a picture of the pushback that happened because of the dialogue his textbooks brought about regarding the church and acceptance of homosexualty. As the episode opens, Bettendorf doesn't waste any time educating us on who Yale Professor and theologian John Boswell is—and the fact that 20 percent of the millennial population who identify as LGBT benefit from Boswell's work in gay rights.
Interviews as an Essential Storytelling Device
Interweaving live interviews with clergymen who were shocked when they read Boswell's text's, brings home Bettendorf's point that using religion is one way to color society's view on homosexuality. The clergy discuss Boswell's books and the substantial evidence of his findings that the church's stance on homosexuality was relatively new, historically. In fact, we discover that Boswell's research influenced many churches into rethinking their current stance. But Bettendorf doesn't stop there as he points out that the 1980s and early 1990s were years when the Moral Majority was fighting for "The soul of America." The consequences of that prejudice for the gay community were dire.
Much like the man he honors, Boswell uses his media to present facts as he sheds light on the constant struggle that gay men and women have—to simply exist. As heterosexual people and religious activists discuss their destiny and rights, our brothers, sisters, sons, and daughters suffer intolerance, bigotry, and violence. Sorry, We Missed You, John Boswell brings together all these seemingly disparate parts that give us the big picture of what those books of Boswell's meant to his community.
A Hero's Journey
Boswell's texts presented desperately needed conversations that were affirming and allowed a different perspective,especially for homosexual people who felt seperated from their faith in God—and for gay couples who wanted to celebrate their love through marriage. Though, regardless of facts, many people will never be able to accept that gay people are equal to anyone else. Bettendorf's pilot creates a sort of hero's journey for the community as a whole as we gain an inside perspective of what it meant to be part of the gay community in the 1980s and early 1990s when Boswell's texts were still disregarded by many churches.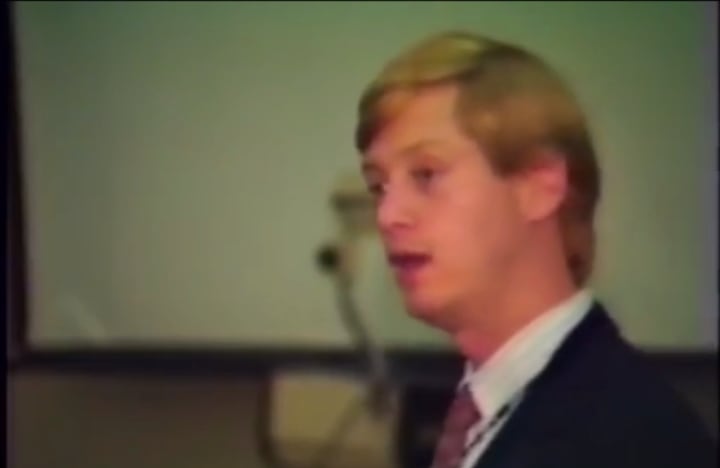 Indeed, just reading Boswell's books could get a person into trouble. Gay men and women couldn't even turn to their families for support during this dark time. Bettendorf and other filmmakers, writers, and creatives must continue to tell these stories and remember the heroes who helped paved the way for the rights we enjoy today. As it turns out, human rights are rarely free. And if we don't tell their stories the people who fight for us may be forgotten.
Craig Bettendorf is no stranger to creating thought-provoking cinema. His series pilot, Treading Yesterday, won the 2016 Screen Hits Pilot Showcase in partnership with Universal Production Music. And his recent Feature Documentary, HOMOSAYWHAT premiered during the 30th Annual Rell Pride LGBT Film Festival in 2019, picked up sales representation through Blood Sweat Honey, acquired distribution through Cinema Libre Studio and will be released on VOD and DVD on June 2nd, just in time for Pride month.
Reader insights
Be the first to share your insights about this piece.
Add your insights