Sometimes you have to say Sorry to Save a relationship...
Sorry saves a Relationship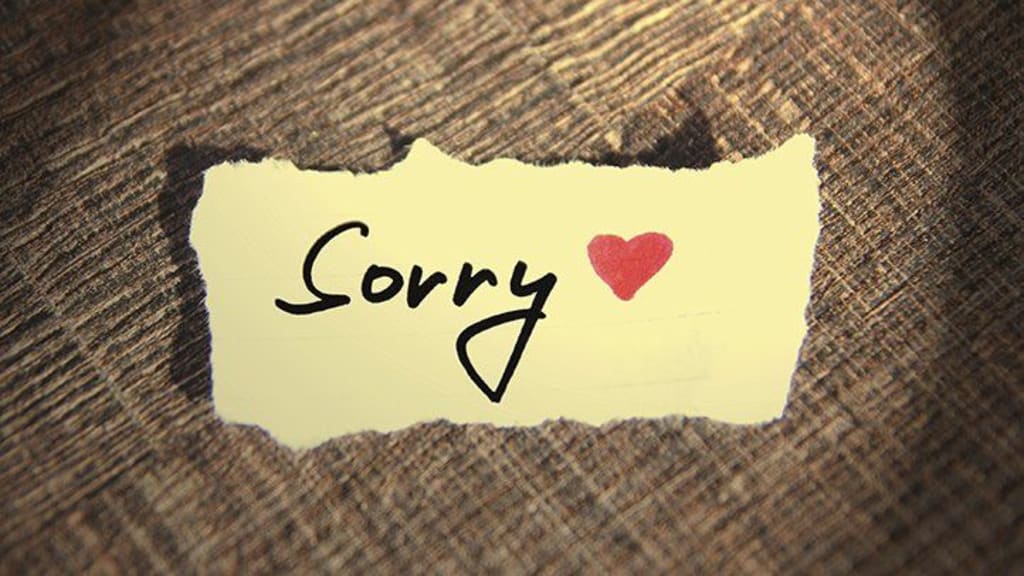 Everyone we cross in our life gives us a lesson to learn. Everyone teaches us something in life. Some lessons are good while some are bad. What is worst is that, sometime people do not say sorry even if it is their fault, and at many time we say sorry just to save a relationship. Every relationship in this world is unique, and so does the love we have on them. People understand our love at times and sometimes, we may lose such people in life because of our ego, and anger. When such situation comes, we have to realize that our relationship is much important than the anger, and to make such situation better it is necessary to say sorry because saying sorry can mean much to anyone and the relationship will get better with time. Sometimes it is okay to make mistakes because every single person make one, but what matter is that how you react after the mistake was made. One solution to solve your mistakes, and make others happy is to ask for forgiveness and that helps your relationship to be close as well.
Sorry is nothing but understanding the importance of certain relationship. Be it the relationship of mother, father, love, friend, brother, sister, every relationship is precious. The biggest treasure a person can have in this world is someone by their side who will never give up on them. So, when it comes to have a person who will do anything and everything for you, then saying sorry should never be an issue. Say like you have a fight with your loved ones and the fault is on your loved one, what will you do? You might be angry on them for few days or a week, but the anger can never stay longer, and infact the person might not be in the position to ask sorry due to guilty and might try to move away, so it is okay to ask them sorry because sometimes even if the fault is not on your side, there is nothing wrong in it as long as your relationship is there.
Everyone makes mistake in life and definitely mistakes only makes a person and what not? as a human, mistakes are common, but what matters is that we don't repeat that mistake. So forgive people when they commit such mistake. Even if the mistake is not yours still it is okay to ask sorry as long as you have such relationship in your world. Saying sorry is such a beautiful word because it shows the value you give to another person. When you value someone so much you do not look for ego. It is mostly the ego which separate people, but the fact we need to understand is that, no one is higher or lower, every human belong to the earth is equal and everyone has right to make mistakes, after all, it is your mistake that builds you. Mistakes not only build you and gives you maturity but also will help you improve yourself when it comes to making decisions.
Overall, there is nothing wrong in making mistakes but what matters it that, the mistake should not be repeated. Mistakes builds a person, and when someone you love makes mistake, it is okay to forgive them and moreover, it is absolutely okay to ask sorry because it saves your relationship and destroys ego. Next time when you hurt someone, ask them sorry and show how important that person is to you and surely you will feel happiness in your heart. Also, sometimes you have to save a relationship by asking sorry because sorry can lighten up the angry heart.