Should Canada Day Be Cancelled?
Canadians still have reason to celebrate despite our nation's dark side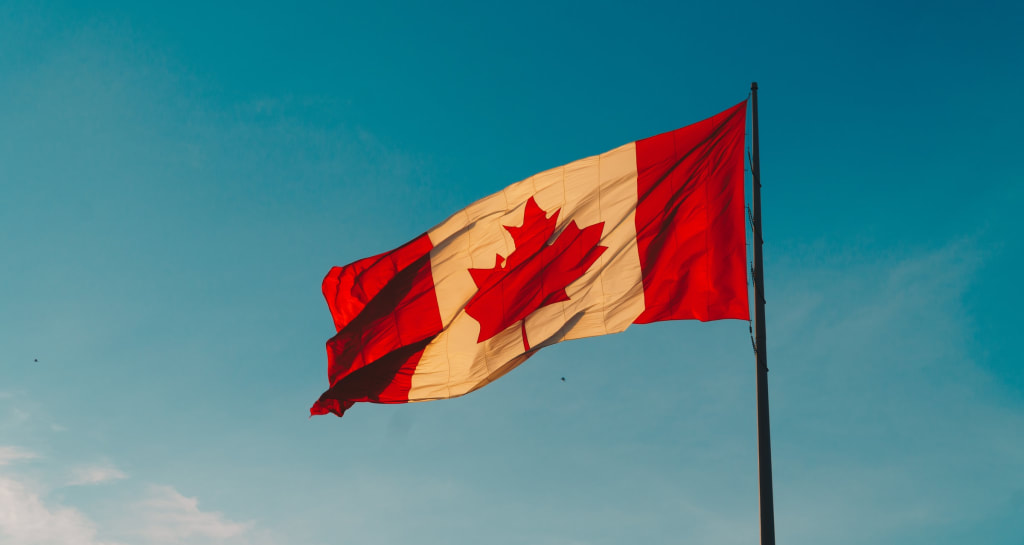 Photo by Hermes Rivera/Unsplash
With the discovery of an unmarked grave containing the remains of 215 Indigenous students at the site of a former residential school in British Columbia, there have been renewed calls to cancel Canada Day.
July 1st is the date that us Canadians celebrate the birth of the country, and over the last number of years, this celebration has become more and more controversial. And, it isn't as if those calling for the cancellation of Canada Day are completely wrong with their concerns about how First Nations people have been and continue to be treated. There are those that say there is nothing to celebrate as long as injustice is allowed to happen, and the past is not atoned for. Fair enough.
Now, Canada is FAR from perfect. We have a dark past, and we are still working to improve relations with Indigenous folks. There is no doubt about this. Things have been done that no one can be proud of. For example, Indigenous children were removed from their families and sent to residential schools where they faced horrible psychological, physical and even sexual abuse. It has been a genocide designed to destroy the vibrant cultures of the people who were here before Canada was formed. There is no doubt about it. And this does not deserve to be celebrated. We need to condemn this and make amends. We need to create a better future for those from the First Nations on this land.
However, despite this, there truly is a lot to celebrate when it comes to Canada. It is a home to 36 million people who have origins from all over the globe. We are a multicultural nation where people can come to seek safety, freedom and a better future.
In the past, part of what I have loved about Canada Day events is just how happy people seem to be. It is a day to celebrate. And the people I see celebrating the most are many of the newer Canadians in our community. I'm always so impressed at how much so many first generation Canadians embrace the day.
Seeing new Canadians passionately expressing their "Canadian-ness," for lack of a better word, is something that I find uplifting. Hundreds of thousands have come to Canada over the decades to create a new life for themselves. It isn't always easy. Canada isn't always the utopia some have been led to believe it is. But, regardless, so many have come here to experience freedom and success. They have found acceptance. They have how found a country that welcomes them.
Canada ranks very high in the world when it comes to being accepting of people from all races and backgrounds. This is good.
Canada ranks very high in the world when it comes to freedom. This is good.
As a Maclean's magazine article that lists all the good things about Canada outlines, this country continues to rank among the highest in the world when it comes to the economy, health and wellness, quality of life, safety and security, LGBTQ rights, women's rights, and the environment. All of these are things to celebrate and be thankful for. This is good.
For sure, we have our issues. Racism exists. Hate exists. We saw that recently when a Muslim family was targeted in a vehicle attack in London, Ontario, killing 4. We have had our issues. We always will. And, no, we shouldn't forget this. We have to be realistic. There is no nation on earth where these horrible things don't happen, sadly.
But, even in the face of this horror, thousands came out to a vigil in London for those who died. Thousands went, from a wide variety of backgrounds, to be with their fellow Canadians, show support for the Muslim community, and grieve. And, throughout the week, other vigils are being planned for across the country. This is good.
Yes, it is understandable that those affected by or upset with Canada's dark side might call for Canada Day, a day to celebrate the birth of the country, to be cancelled. Their concerns shouldn't be ignored. We should listen. We should understand the dark side of Canada.
And, there will be protests across the country on Canada Day organized by Idle No More, a protest movement dedicated to Indigenous rights and social issues. These are are understandable protests. Idle No More expressed their motivation on their #CancelCanadaDay event page on Facebook:
We will not celebrate the ongoing genocide within Canada against Indigenous people. Instead we will gather to honour all of the lives lost to the Canadian state, including the many lives lost to residential schools. We will use our voices to support MMIWG2S, and to end land extraction and devastation, child welfare, birth alerts, forced sterilization, Police/RCMP brutality and all of the injustices that the settler-state has normalized on these lands.
There is no doubt that these issues need to be discussed and protests are a good way to do that. There is no doubt that what the group is standing up for is noble. It is wonderful that they have the freedom to do this. And the Idle No More movement is an important one in our country.
You might think that, given that damning statement by Idle No More, celebrating Canada Day in any way seems cold and callous. Well, Canada Day is one day a year. Even despite what Canada has done and still continues to do, we still do so much right. It's seems worthwhile that we have a day of celebration to think about the good. Indeed, we can discuss the bad as well, but there is nothing wrong with celebrating the things we do RIGHT! And we do a lot of things right. It's a day we can dress up in red and white with maple leaves, light up the BBQ, enjoy a summer day, reflect on what it is to be Canadian (good and bad), head out to the lake, relax, and just be...Canadian.
humanity
About the author
I'm a 47 year old writer, amateur photographer and amateur dad living in Winnipeg, MB, Canada.
Reader insights
Be the first to share your insights about this piece.
Add your insights