Shopping Glocally in the Time of Coronavirus
Your Online Gift Guide for a COVID Christmas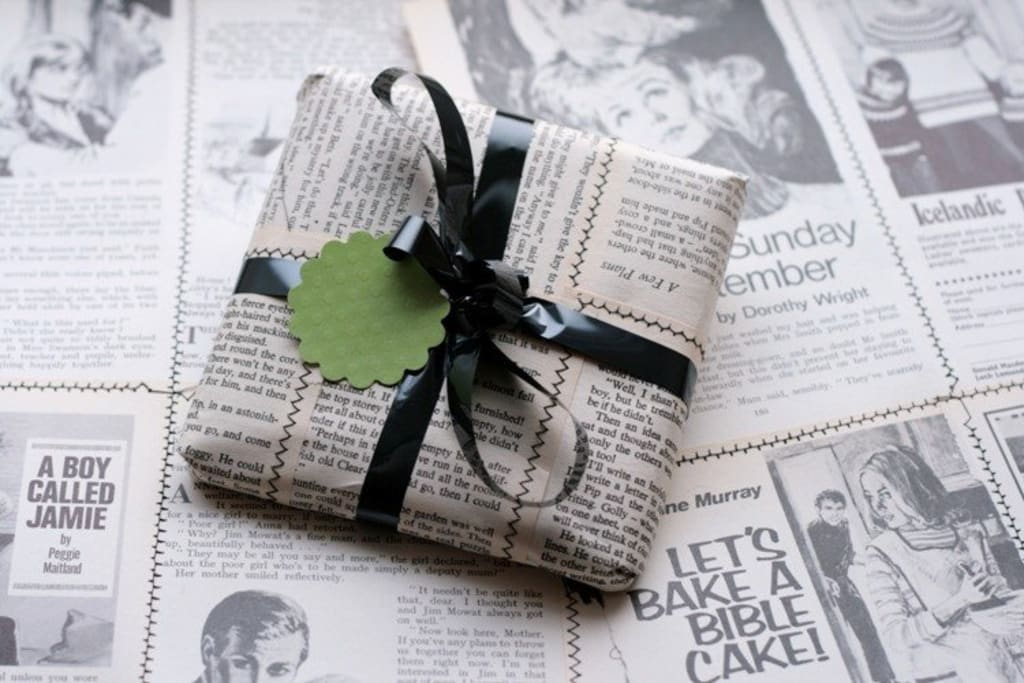 Photo by <a href="https://foter.co/a5/de5c06">Plastic_Bat</a> on <a href="https://foter.com/re7/411e6f">Foter.com</a> / <a href="http://creativecommons.org/licenses/by-nc-nd/2.0/">CC BY-NC-ND</a>
COVID-19 has highlighted the importance of the 'glocal' approach - i.e. thinking globally and acting locally - when it comes to public health. However, it's worth considering how we can apply this approach to our Christmas shopping as well, by supporting small businesses in our own backyard...and in someone else's. While we can't necessarily rely on flea markets to source ethically-produced, sustainable gifts this Christmas, sites like Etsy, Society6 and Instagram, will do the trick.
Here are 19 Christmas gift ideas from around the world. All handmade with love.
Fairy Love Eco Goodies Box from Earth Market
Price Range: 50 - 75 USD
Dispatches from: Canada
Delivers to: Worldwide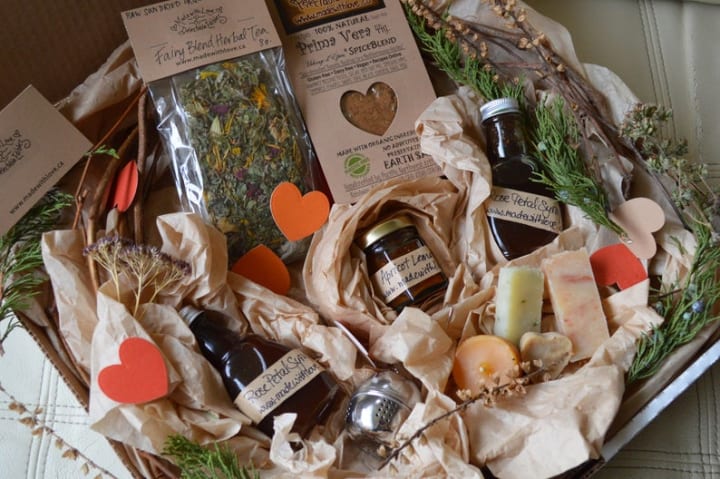 Gorgeously green and entirely plastic-free, this hamper is nestled with dried flowers, twigs, hearts, herbs and spices, and 100% recycled fibre kraft tissue. It also comes with a note card so that you can add your own personal message with purchase and ship directly to the ones you love.
Each box contains: 3 x 1.5 oz Local Organic Preserves (assorted jams, jellies, syrups, chutneys and salts), made with love from the Earth Market permaculture food forest gardens; 1 x 2 oz Artisan Spice Blend; 1 x RAW Sun dried hand harvested Herbal Tea Blend; 1 x metal tea strainer; 1 x beeswax tea light candle; and 3 x natural guest size soap bars, scented with only essential oils.
It's the perfect gift for the environmentally conscious, natural / organic gourmet foodie in your life.
Christmas Sticker Pack (25 set) from Alice Snow Art
Price Range: 5 - 10 USD
Dispatches from: New Zealand
Delivers to: Worldwide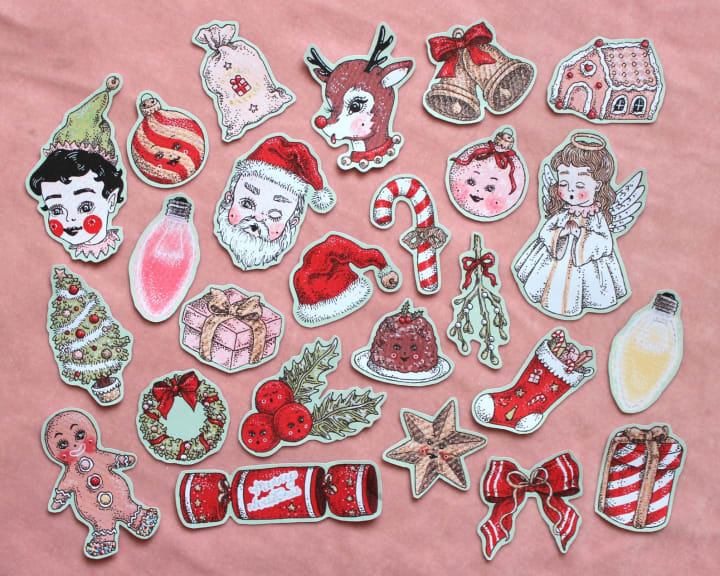 Independent artist Alice Snow is known for her whimsical style, and her adorable, hand-drawn sticker packs make for a perfect stocking filler. After the success of her Halloween sticker pack, she's created an oh-so-precious Christmas theme, just in time for the holidays. Whether you're looking for a token gift or something to tszuj up your own gift tags, this sticker set has got you covered.
Comes in matte or glossy finish.
Floral Beginner Embroidery Kit from The Cat Line
Price Range: 10 - 20 USD
Dispatches from: Australia
Delivers to: Australia & United States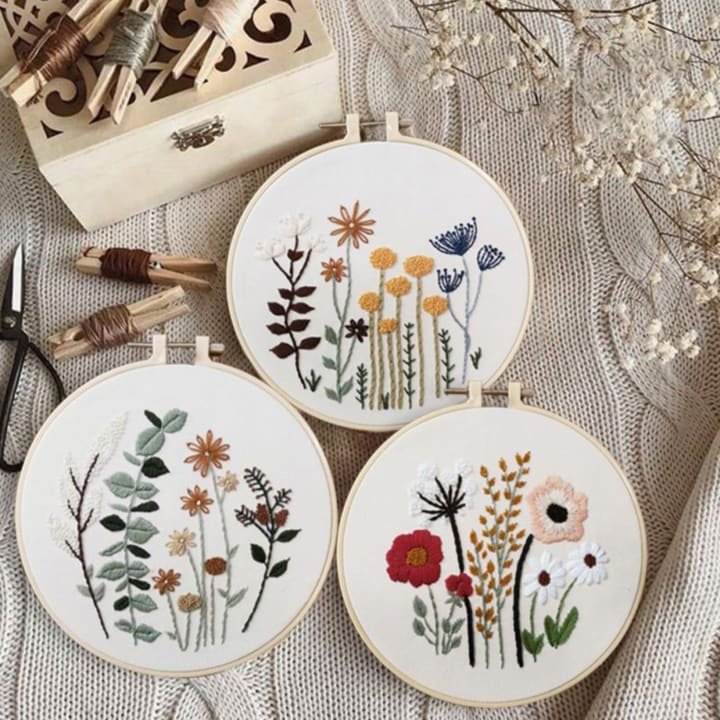 With many of us still stuck inside and searching for things to do, a DIY embroidery kit from The Cat Line is sure to bring joy over the Christmas break, especially to those with a creative streak.
This kit comes with a high quality design (on 12 x 12" cotton fabric); an embroidery hoop (8 x 8"); stitch and colour guide and instructions; an illustrated guide on the embroidery stitches; an embroidery needle; and cotton embroidery threads in the colours used in this design.
A stitch in time saves nine...if you're ordering from the US, get in early so that it arrives in time for the holidays.
Outside of the US / Australia? Try Kindred Spirit Canada.
Handmade Round Wooden Plates Set from Kiwi Woodware
Price Range: 20 - 30 USD
Dispatches from: China
Delivers to: Worldwide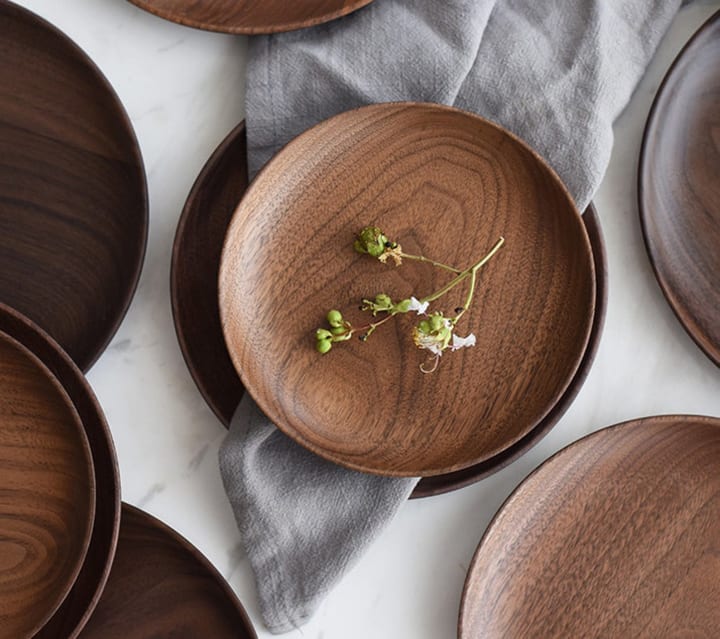 With most of us now eating more meals at home, these earthy, semi-handcrafted round wooden plates are the perfect gift for a COVID Christmas. If you know someone who is always rushing to the dishwasher for a clean plate, or who uses bowls when they really shouldn't, these affordable black walnut plates could be a game-changer. Designed in Auckland and produced in Shanghai, they come in 6 different sizes.
Personalised Christmas Ornaments from Big Lemur
Price Range: 10 - 20 USD
Dispatches from: United States
Delivers to: Worldwide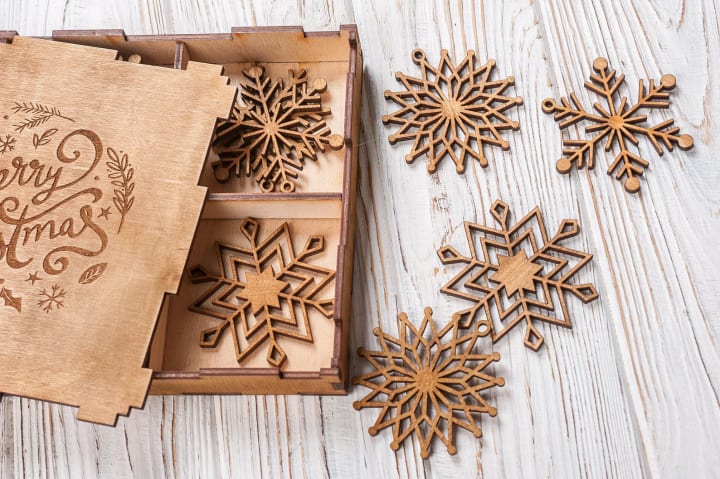 What's more special than 16 handmade natural wooden snowflakes, each with a unique design? Maybe it's a personalised gift box, designed to make recipients feel extra special when they open their Christmas gift.
FYI, they're also multipurpose. The seller points out that they can be used as Christmas tree decorations, stocking fillers, and home / office decor, perhaps all year round.
Handmade Ceramic Tumbler / Keep Cup from Lillypilly Pottery
Price Range: 20 - 30 USD
Dispatches from: Australia
Delivers to: Worldwide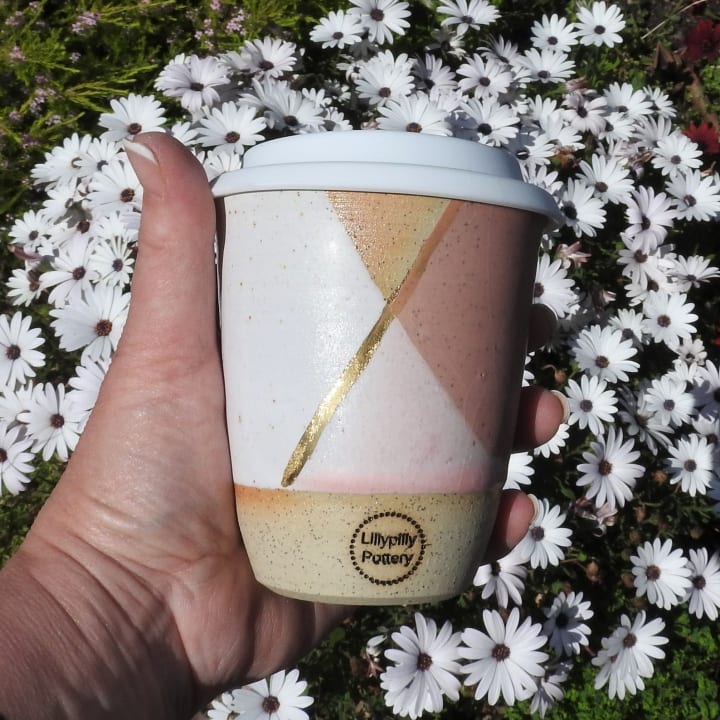 Coffee and tea drinkers will rejoice at this handmade, sustainable gift. Hand thrown and glazed in Australia, this gorgeous ceramic keep cup comes in a variety of sizes and colours.
The cup also comes with the choice or a bamboo or silicone lid. Just be sure to allow 4 weeks for delivery...and maybe grab one for yourself, in case!
Coffee enthusiasts might also want to check out this Handmade Leather Coffee Filter Paper from Under the Cypress AU.
Handmade High Carbon Chef Knife from SHASHKAUSA
Price Range: 100 - 150 USD
Dispatches from: United States
Delivers to: Worldwide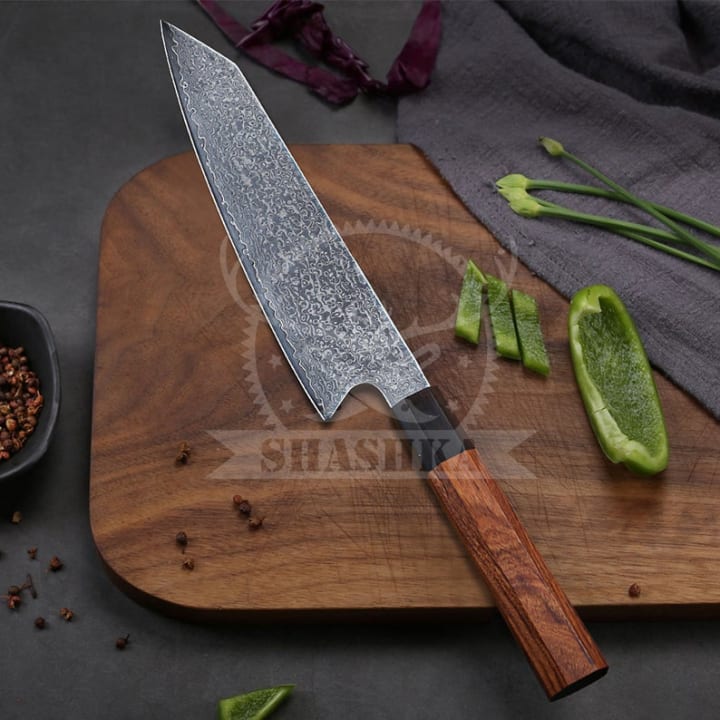 A good knife truly is an essential ingredient in any kitchen, and this high carbon chef's knife - handmade out of rose wood and high carbon steel - is sure to motivate even the laziest cooks this Christmas. Sure, it's a bit more expensive than your average knife, but it's something that will be treasured for years to come.
With 3 blade lengths to choose from, this knife also comes with a complimentary gift box and message for that special someone.
Christmas Sweater Cats Art Print by Felicia Chiao
Price Range: 20 - 30 USD (on sale for 14.99)
Dispatches from: United States
Delivers to: Worldwide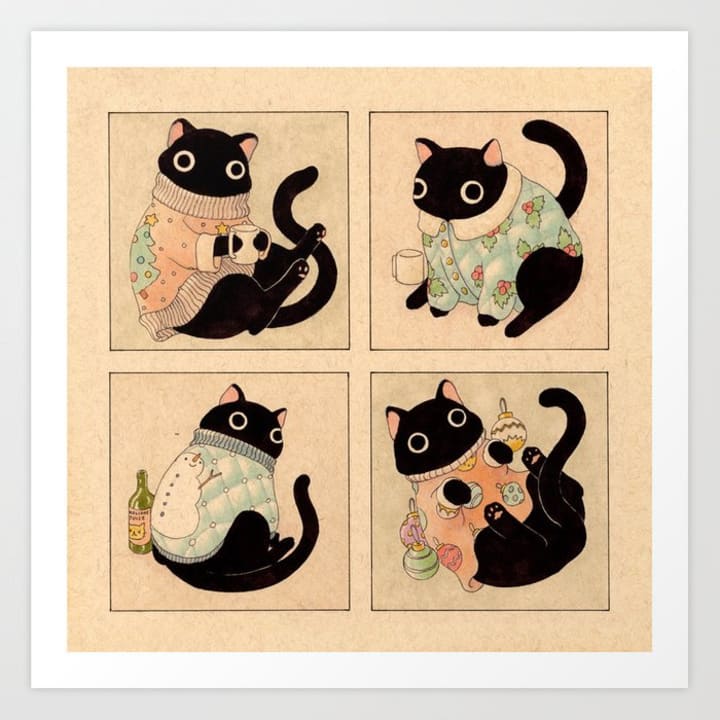 Cats. In Christmas sweaters. Drinking coffee and playing with baubles. I don't know what else to say except that this may well be the cutest print ever.
Head over to Society6 to support Felicia Chiao and other artists just like her.
Drawing by IG Artist Eva Busch Verni
Price Range: 30 - 40 USD
Dispatches from: Chile
Delivers to: Worldwide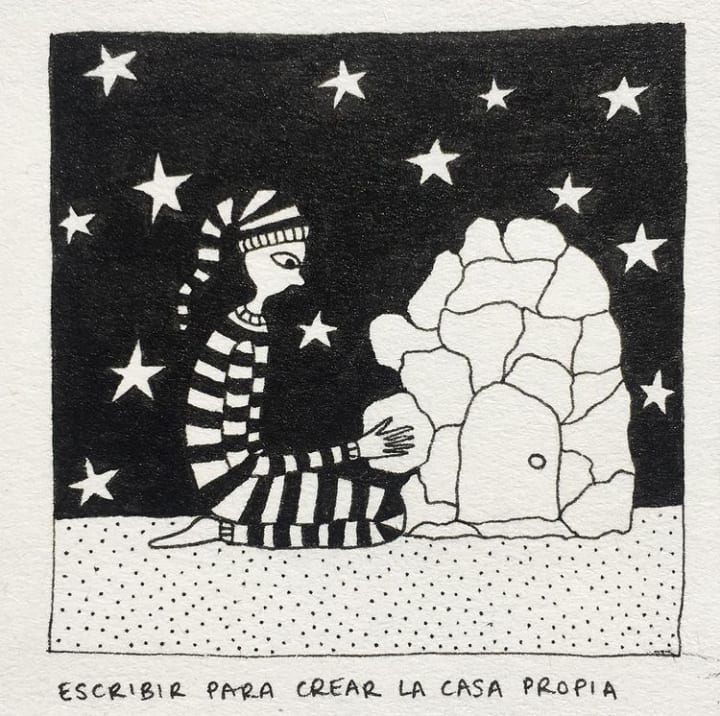 Chilean Instagram artist Eva Busch Verni doesn't just sell screen prints of her work...she redraws every order so that you can have your own original. With her distinct drawing style and her childlike imagination, this gift is sure to create some festive cheer in the lives of your loved ones. Just send her a message through Instagram, and she'll start on your order.
Make sure you allow 4 weeks for delivery.
Hand Crafted Iron Bowl from Coach House Forge
Price Range: 200 - 250 USD
Dispatches from: United Kingdom
Delivers to: Worldwide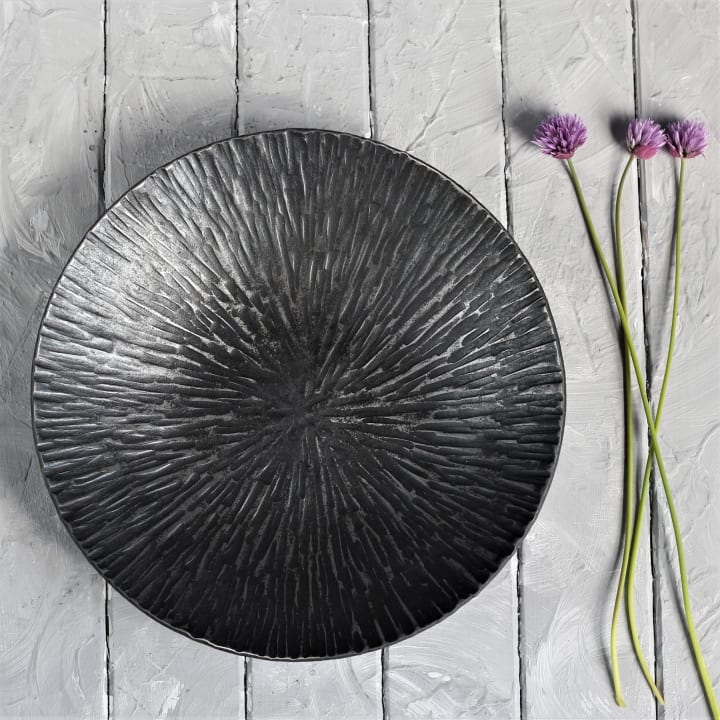 These beautiful Iron Bowls are individually hand-forged using fire and hammer. Hundreds of hammer blows create the heavily textured surface, rendering each piece totally unique. Once forged and still hot, the metal is treated with raw beeswax to form a deep, charcoal grey patina, then sanded. Finally, several coats of wax are applied to protect the metal.
The Coach House Forge touch mark is stamped on the underside of each Bowl. However, they can also stamp a date or initials onto the underside of the Bowl for you (10 characters maximum) if you send a request through the personalisation tab at checkout.
What's more? Each bowl rings out when tapped on the rim, just like a Christmas bell!
LUNETTES IN BOIS Polarized Wooden Sunglasses from Ecospeakers
Price Range: 150 - 200 USD
Dispatches from: France
Delivers to: Worldwide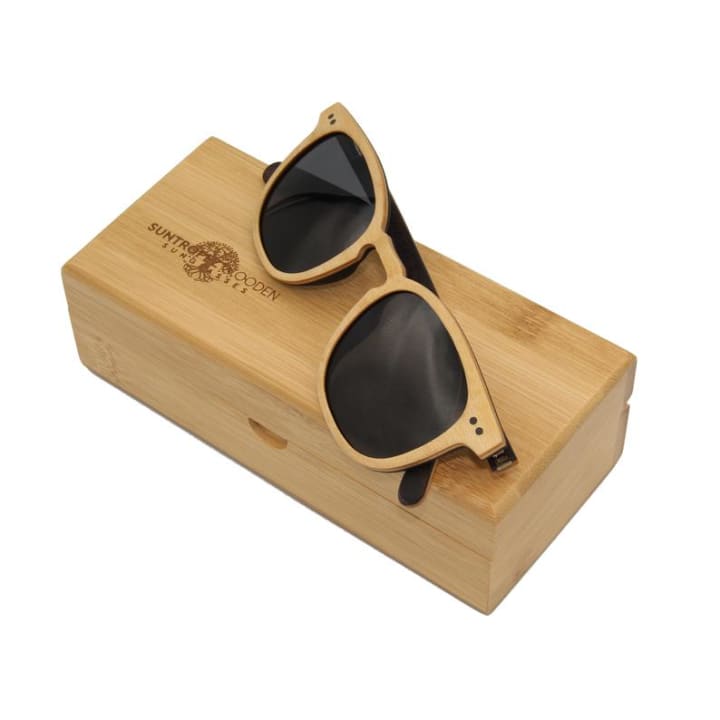 These ubercool unisex sunglasses are handmade in France using real cerisier wood. The polarized lenses protect against both UVA and UVB light, providing optimal vision and comfort by reducing glare. The wood is also much lighter and more breathable than the materials used in standard sunglasses, meaning the glasses are less likely to slip from one's nose in the hot weather.
The seller explains that due to the unique and natural nature of the wood species used, each piece is hand-adjusted, so slight differences from the photo is normal.
These sunglasses are delivered in a wooden box with a microfiber cleaning wipe, making them a perfect gift for the ecologically minded.
Mineral Watercolor Paint Palette from Red Clover Meadow
Price Range: 50 - 75 USD
Dispatches from: Bulgaria
Delivers to: Worldwide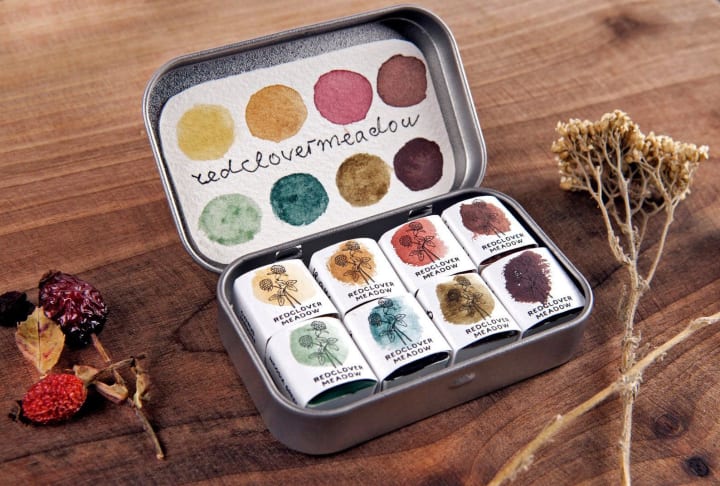 Do you know someone who picked up painting during lockdown, or who needs a little encouragement? Perhaps they'd appreciate this handcrafted palette, including 8 eco-friendly watercolours, individually wrapped in a metal tin.
The watercolours are artist quality, have excellent lightfastness and are non-toxic (i.e. cadmium, cobalt, lead and mercury free).
Recycled Newspaper Pencils from PARWANA Paper
Price Range: 5 - 10 USD
Dispatches from: Canada
Delivers to: Worldwide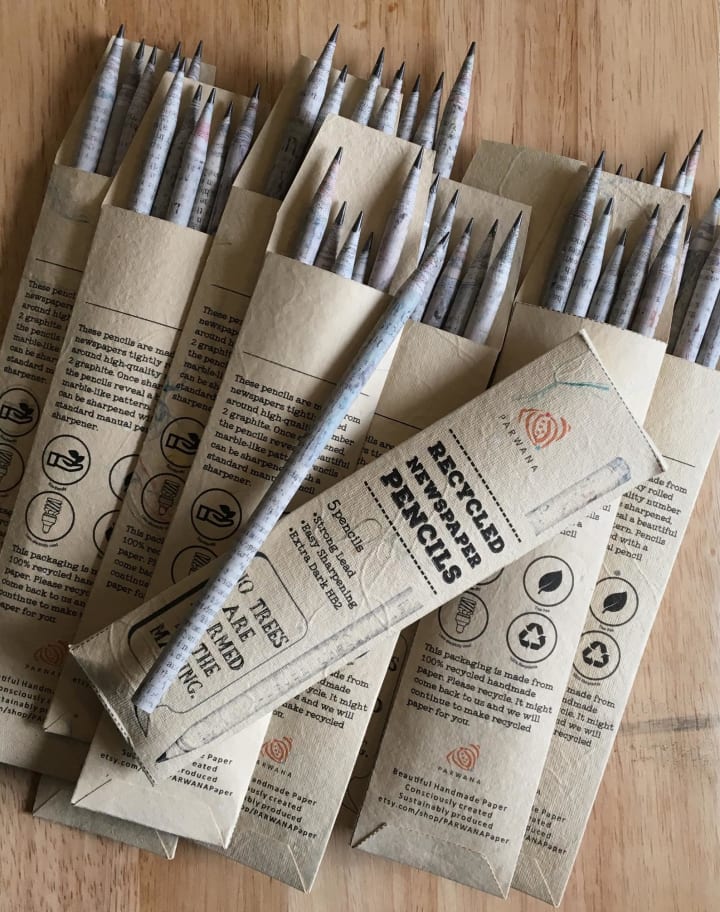 These recycled newspaper pencils are packaged in an eco-friendly recycled handmade paper sleeve with specs of silk fiber thread. Each package is individually hand crafted by a PARWANA artisan, precision cut and glued by hand.
Perfect as a token gift or a stocking filler.
Chunky Knit Blanket from Pink Unicorn Studio
Price Range: 120+ USD
Dispatches from: Poland
Delivers to: Worldwide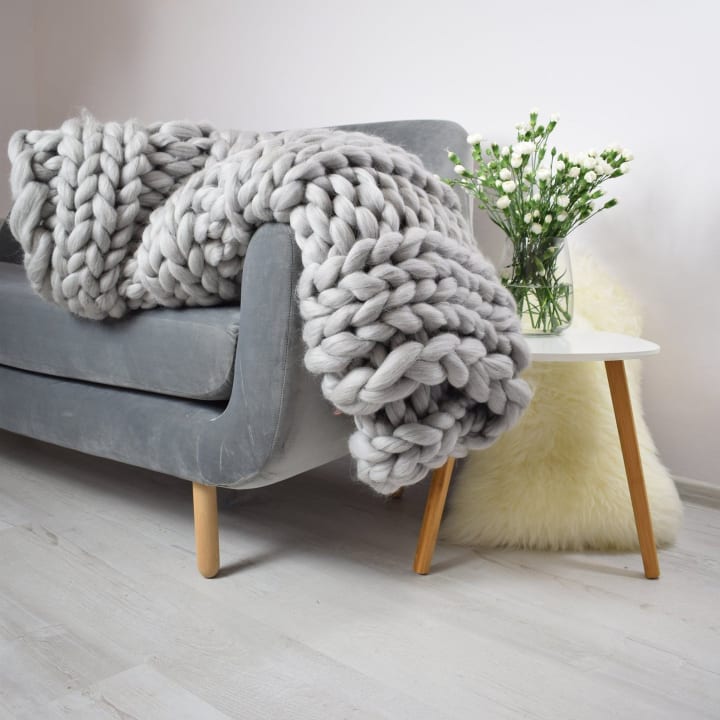 The price of these gorgeous, arm-knitted merino wool blankets will depend on the size that you choose. They come in a whole range of colours and sizes, so you're sure to find the perfect fit for whomever it is that you're thinking of. With many countries entering into the cold season, this is an especially useful COVID Christmas gift.
Time to cuddle up!
And...to wrap it up:
The Gift That Keeps on Giving Wrapping Paper by Julia Walck
Price Range: 10 - 15 USD (on sale for 9.60)
Dispatches from: United States
Delivers to: Worldwide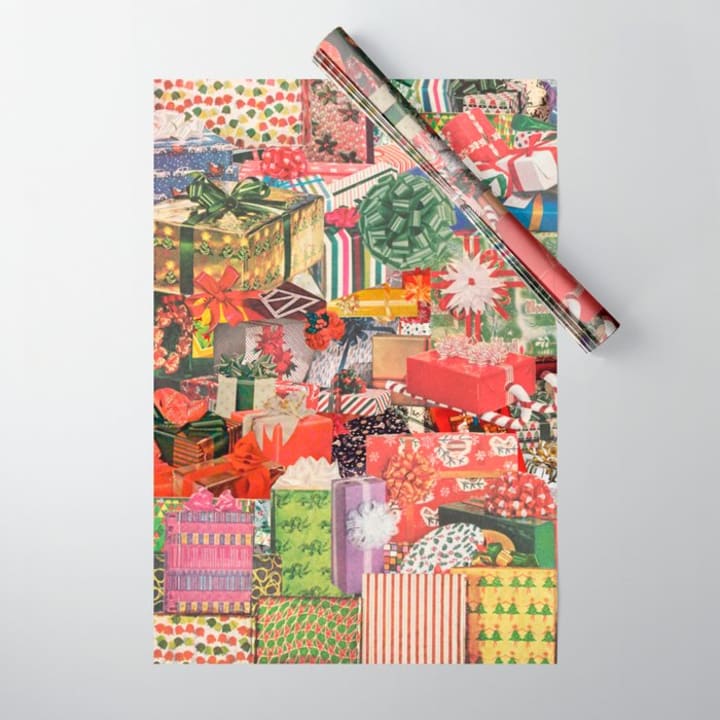 Julia Walck is a graphic designer and collage artist based in Los Angeles, California. She tries to infuse as much fun as possible into her work.
She definitely achieved her goal with this delicious smooth matte wrapping paper, which is sure to bring delight before the gifts are even opened.
__________________________
I hope my list inspired you. Merry Christmas, and happy *glocal* shopping!
xoxo Jas