Sea Witch Song (Episode 1)
Far too fine a day for a funeral...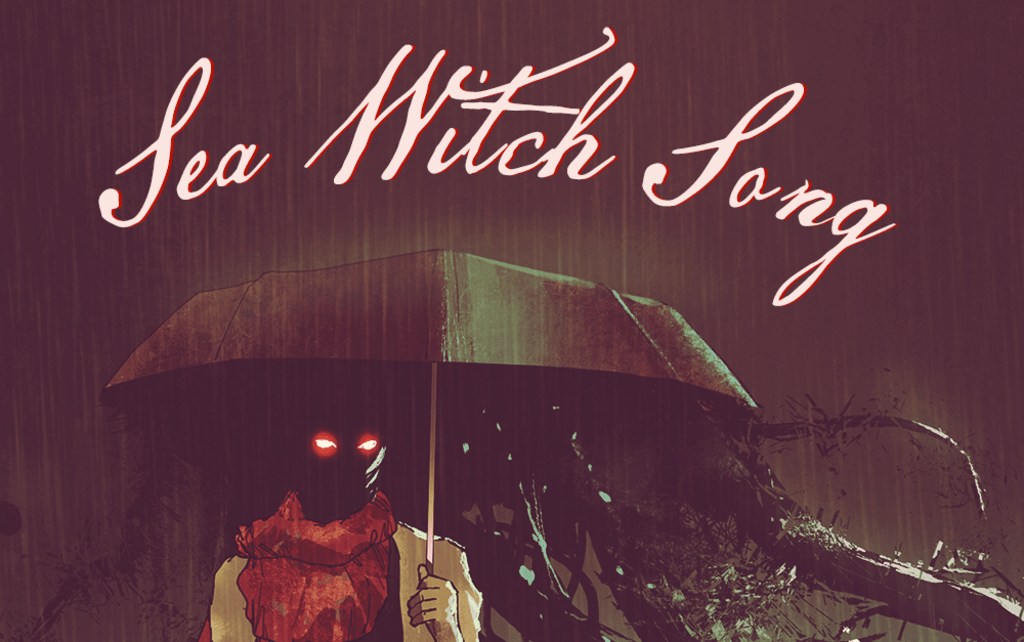 Somber men in charcoal suits carried the empty casket. Uma watched, stricken, as they lowered it into the gaping hole beneath the sycamore tree. That crowd that gathered was silent, many still struggling to come to grips with the reality that had brought them all together in this moment.
Tarah Jackson died at sea.
Jasmin Island's beloved daughter had fallen overboard from a fishing boat during a storm and drowned in the crushing embrace of violent waves. Ten days later, still with no body to bury, her family was holding the service in the cemetery behind the old Baptist church.
Indifferent to the scene unfolding below, raucous seagulls shrieked, swooping across the sky. The breeze buffeting against the church building carried the salty scent of the sea mingled with the earthy sweetness of sugar cane from farms far afield. The grass was springy, the ground still moist from rain two hours earlier. The afternoon sun was obscenely bright. It was far too fine a day for a funeral.
Tarah's mother, bird-boned and bleak-eyed, wept over the open grave.
Eileen Jackson's salt and pepper hair had turned completely gray and it seemed as if she'd aged 20 years over the past 10 days. Her well-tailored black dress hung loosely off her shoulders suggesting she'd lost a considerable amount of weight. Tarah's father, tall, dark, and grim was stoic as one by one, he suffered the denizens of Jasmin come to pay their respects.
When her turn came, Uma's grief was so raw that she couldn't speak. She could only manage a shaky nod. Robert Jackson took Uma's hand in his own and thanked her for coming. Uma quailed inwardly as Eileen gathered her into her trembling arms. Uma couldn't help but wonder if these god-fearing folks would be so accepting if they knew the true nature of her relationship with Tarah.
"Like sisters, the two of you," Eileen sobbed, getting it more wrong than she could ever imagine. "Sweetie, will you play your fiddle for her?"
"Of course," Uma's heart broke all over again and her voice wobbled as she spoke. "I brought it for that reason."
A warm hand touched Uma's arm. Tarah's twin, Troy, placed his arm around his mother's shoulder. His gaze was probing as he asked Uma, "Are you sure you're up to it?"
Unsettled by his resemblance to Tarah, Uma nodded jerkily, "Yeah. I'm sure."
Troy was the tall, ruggedly handsome half of the Jackson twins. He was sleek and refined in his high brand suit. Dark tinted shades shielded his eyes from the onslaught of the sun. Ebony dark and brilliant, Troy had taken over his father's humble shipping business and expanded it throughout Central America and the Caribbean in a mere five years. He'd turned out to be quite the dapper dude, as Tarah had laughingly noted two weeks before.
Uma hurried inside the church and retrieved her instrument case from the back pew. She returned with bow and fiddle. Poised to play, she stood over the open grave. Once again, a sharp pain twisted into her chest cavity, leaving her breathless. She drew her bow. Out of the corner of her eyes, she saw Troy stiffen as she started to play Skellig.
Did he know? It was the first song she'd played for Tarah. Tarah had cried, clapped, and begged Uma to play it again. Uma remembered clumsily singing the words of Skellig Michael's dying monk for her girlfriend's benefit. There were still songs to play and things that Uma wanted to tell Tarah, even things she couldn't voice with words. This song was the best way she knew how.
The volunteers grabbed their shovels and started to pile damp earth atop the coffin. Uma steeled herself and kept playing her song for Tarah. Every thud of dirt hitting the casket was like a nail driving into Uma's heart. Knowing the casket was empty seemed to make it worse somehow. Would seeing Tarah lying there dead make losing her any less painful? More tears came. They flooded Uma's eyes, blurring her vision. They wouldn't stop.
Even after she played the last note of her song for Tarah, Uma stood there, fiddle and bow in hand, helplessly watching as the hole was filled up with dirt.
TO BE CONTINUED...