Saying It's Over
The relationship has to end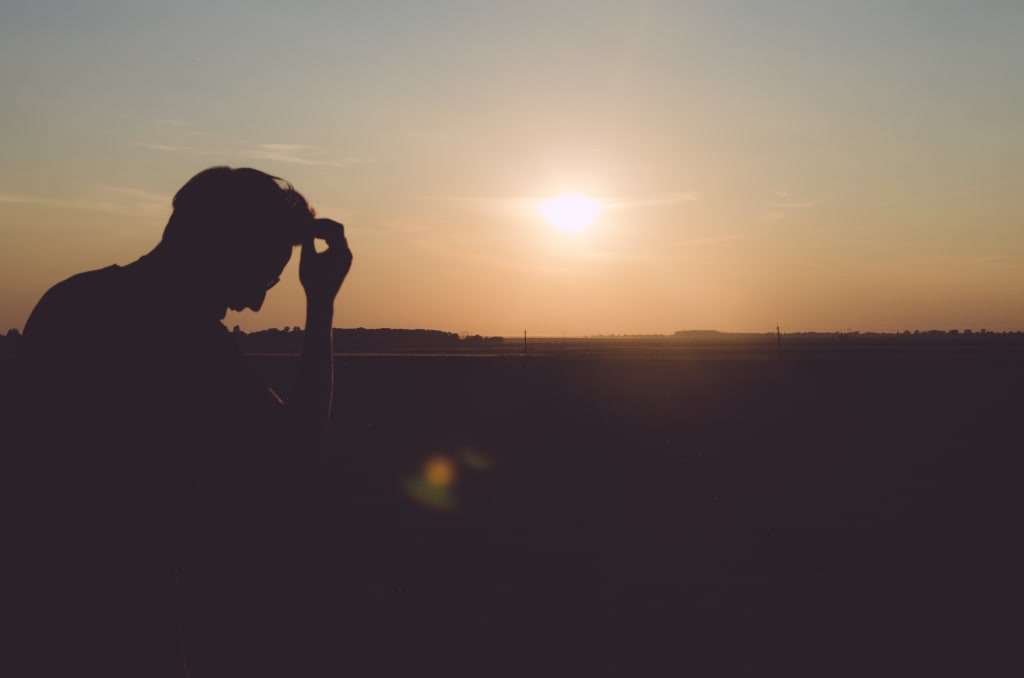 Feeling lost
When you're unhappy and know that no matter how hard you both try the relationship is over, how do you tell someone that it is best to separate? There's no easy way, unless you just don't care about the person or relationship.
When you're involved with someone who doesn't care or is in the relationship only for what they can get, they have no problems saying it's over. There are instances, and there have been many since computers entered the scene, where saying "It's over" is just like saying "What do you want for breakfast?" - it takes no feelings or emotions at all. When relationships started being built online and so many people pretended to be people they weren't, "It's over" became part of a regular conversation. "It's over" was happening too often. When you're involved with a cheater, that person usually doesn't care about feelings or emotions because they're already left the relationship.
When you're in a relationship that doesn't involve a third person, then "It's over" are hard words to say. When you care about someone and know they aren't ready for the relationship to end, then "It's over" are hard words to get out. There are things you can do: you could lie so the other person won't feel bad, or start a very big argument so the other person feels they need to say "It's over." What I suggest is telling the truth. First, make sure you want to say "It's over" before you say it, so take some time to really understand why you're saying it. There could be nothing worse than you, the person thinking the relationship should be over, not having a clue why. Second, talk to the person you're in the relationship with to see how that person feels about your relationship. I would never recommend letting friends influence your decision. While friends mean well, their opinion will be biased and could end up making the situation worse than it was already going to be. Third, try a trial separation during which you both can see how you feel about being apart. When you have a trial separation it should not mean sleeping with other people. You just want to be sure about what's going to come out of your mouth, because you can't take it back once it's been said. Saying "It's over" to someone isn't easy for you or the other person. If you care about the person or what you've had with that person then you know that person's emotions and how they handle situations. You should take that into consideration when you're figuring how to say "It's over."
Don't say "It's over" with a text message or an email, because that's tacky and shows you have had no consideration for the person or your relationship with that person. You should try to do it with some class, I feel at home after eating would be the best way. I know people will say you should go out to eat because then there can't be any yelling or scenes. I say do it at home because of the emotional state the other person may be in. If he/she wants to cry and get very emotional, then you're home where they aren't embarrassed to do so. Give that person whatever he/she will need to get over the shock of what you're saying. No matter what scenario you're using to break up with the person, it will be emotional. If you really feel breaking up is best for the both of you, then you must understand the emotions that you're going to have to deal with. You have to stand your ground if you're absolutely sure this is what you want. Don't say it today and overnight you realize maybe you're not ready. Don't do that - it will only cause problems if you later decide to stay together.
Saying "It's over" will be like saying something with a mouthful of marbles, nothing will come out easily. You are not just moving on in your life, but there's another person

Anita Powell
I am a retired from working at the Defense Department and i am also a vet. I live with my spouse and 2 dogs. We have a e-commerce store Uniquethingsthingsonline.com. We live in Florida now but came from New Jersey. I am writing a teen book
See all posts by Anita Powell →