Rising Acute Respiratory Distress Syndrome (ARDS) Prevalence Posing a Major Public Health Concern
Acute Respiratory Distress Syndrome (ARDS)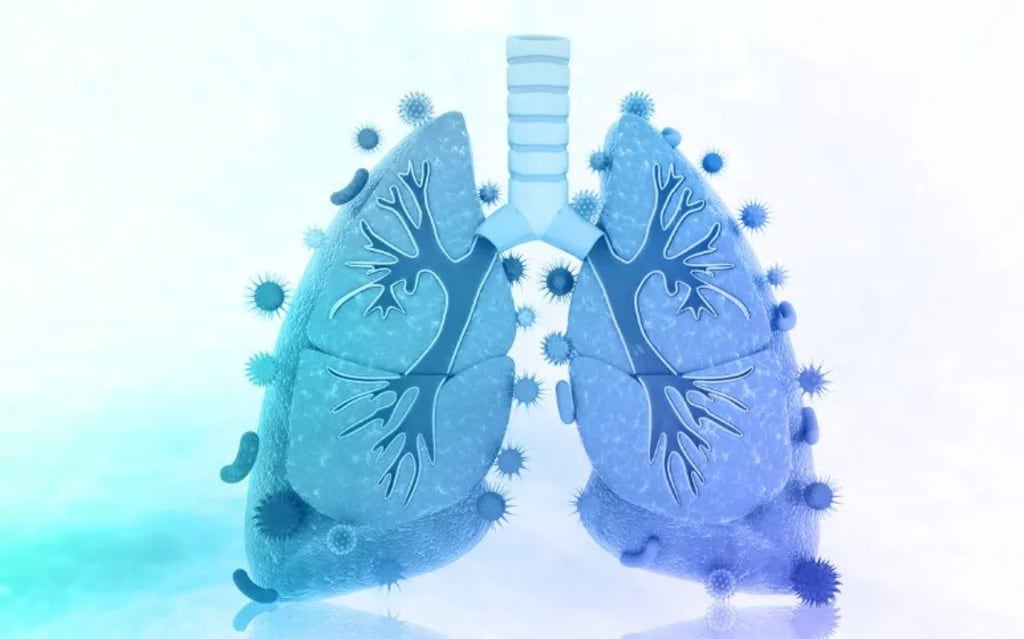 Acute Respiratory Distress Syndrome (ARDS) Prevalence
Acute respiratory distress syndrome (ARDS) is more common each year; it is predicted that 190,000 Americans alone will receive an ARDS diagnosis this year. More than 700,000 people in the US and 2 million instances worldwide had ARDS before the COVID-19 global pandemic, with a 40% cumulative mortality rate due to trauma, sepsis, bacterial, and viral infections. Because neither SARS-CoV-2 immunizations nor anti-SARS-CoV-2 vaccines address the uncontrolled inflammation that encourages multiorgan failure and ARDS death, the COVID-19 pandemic has brought to light numerous serious unmet requirements in the ARDS domain.
Precision medicine approaches to ARDS have not yet been used and validated ARDS biomarkers are not yet available, despite recent developments in translational research and the exponential expansion in identifying new biomarkers. This urgent unmet need in ARDS highlights a key gap between the quick discovery of biomarkers and their efficient translation to clinical use, as well as the requirement for biomarkers to drive a more expedited medication approval process. One of the numerous reasons why clinical studies in ARDS fail is the lack of reliable and validated ARDS biomarkers.
Acute Respiratory Distress Syndrome Epidemiology Insights
Except for the UK, where sepsis was the main risk factor for ARDS, pneumonia was typically the main risk factor linked to the largest number of ARDS incident cases throughout the 7MM countries. In addition, most nations exhibit a similar trend, with the majority of cases indicating intermediate ARDS, except for France, where severe instances of ARDS accounted for the majority of the patient population, according to DelveInsight's estimate of severity-specific incidence.
Driving Factors and Epidemiological Trends for ARDS Prevalence
The main causes of ARDS prevalence include pneumonia, sepsis, aspiration, trauma, pancreatitis, COVID-19, and other conditions. It is anticipated that ARDS prevalence will grow in the upcoming years due to an increase in these causes. As a result, it is estimated that the epidemiology of ARDS will continue on its current course in the future. However, pneumonia and COVID-19 are anticipated to play a significant role in the rise in ARDS prevalence by 2032.
Impact of COVID-19 on ARDS Prevalence
COVID-19 has become known as a significant cause of ARDS. Patients with symptoms like hypoxemia, low pulmonary compliance, non-cardiac pulmonary edoema, and increased work of breathing were the first to be diagnosed with ARDS in 1968.
ARDS in patients may have developed due to host chemicals that were already present or viral impacts. Due to the actions of neutrophils, eosinophils, proteinases, IL-6, and TNF-, ARDS can be lethal. The extreme tissue damage they cause and the resulting aggravation can be lethal. Although the mechanism of COVID-19 in ARDS is yet unknown, the activation of cytokine storm is currently thought to be the main contributing cause.
Way ahead
A potentially fatal medical disease known as acute respiratory failure (ARF) is characterized by a greater need for ICU hospitalization and a frequent necessity for mechanical ventilation. A potentially fatal condition known as acute respiratory distress syndrome (ARDS) is characterized by acute-onset, widespread, inflammatory lung injury that leads to hypoxemic respiratory failure and insufficiency because of increased pulmonary vascular permeability and loss of ventilated lung tissue. One of the most typical causes of ARF is ARDS. Nearly 3 million patients are affected by ARDS annually, which accounts for 10% of ICU hospitalizations and 24% of patients who require mechanical breathing.
Depending on the severity of the disease at the time of onset, this potentially fatal respiratory condition can be brought on by pulmonary (aspiration, COVID-19, pneumonia, and inhalational injury) or nonpulmonary (trauma, pancreatitis, sepsis, and drug toxicity) causes. The mortality rate ranges from 35 to 46%. Despite significant advances in knowledge regarding the causation, progression, and treatment of ARDS and ARF, the United States' current mortality statistics for both conditions remain deficient. These geographical disparities may be exacerbated by the enormous infrastructural pressure caused by COVID-19.
Related Reports:
Diagnostic Imaging Equipment Market
Diagnostic Imaging Equipment Market By Product (X-Ray Imaging Systems, Computed Tomography (CT) Scanners, Ultrasound Systems, Magnetic Resonance Imaging (MRI) Systems, Nuclear Imaging Systems, Mammography Systems, And Others), By Application (Cardiology, Oncology, Gastroenterology, Gynecology, And Other Applications), By End-User (Hospitals, Diagnostic Imaging Centres, And Others), by geography is expected to grow at a steady CAGR forecast till 2026 owing to rising technological advancement and increasing prevalence of chronic diseases.
Invasive Candidiasis Market
"DelveInsight's 'Invasive Candidiasis Market Insight, Competitive Landscape and Market Forecast, 2027' report delivers an in-depth understanding of Invasive Candidiasis and the historical and forecasted Invasive Candidiasis market trends, globally, which comprises of North America, Europe, APAC, and RoW.
Sialidosis Market
DelveInsight's "Sialidosis Market Insights, Epidemiology, and Market Forecast-2032" report delivers an in-depth understanding of the Sialidosis, historical and forecasted epidemiology as well as the Sialidosis market trends in the United States, EU5 (Germany, Spain, Italy, France, and United Kingdom) and Japan.
Filgrastim Biosimilar Insight
DelveInsight's, "Filgrastim Biosimilar Insight, 2022," report provides comprehensive insights about 20+ companies and 20+ marketed and pipeline drugs in the Filgrastim Biosimilars landscape. It covers the marketed and pipeline drug profiles, including clinical and non-clinical stage products. It also covers the therapeutics assessment by product type, stage, route of administration, and molecule type. It further highlights the inactive pipeline products in this space.
Ventricular Assist Devices (VAD) Market
Ventricular Assist Devices (VAD) Market By Type Of Devices (Neuromodulation & Neurostimulation Devices, Analgesic Infusion Pumps [Intrathecal Infusion Pumps and External Infusion Pumps], Ablation Devices [Radiofrequency Ablation Devices And Cryoablation Devices], And Others), By Application (Neuropathic Pain, Cancer Pain, Facial & Migraine Pain, Musculoskeletal Pain, and Others), By Geography is expected to grow at a steady CAGR Forecast till 2027
Latest Reports by DelveInsight
Basal Cell Carcinoma Market | Birch Allergy Market | Bile Duct Neoplasm Market | Gingivitis Market | Lupus Nephritis Market | Severe Hypertriglyceridemia (SHTG) Market | Arthralgia Market | Severe Hypertriglyceridemia (SHTG) Market | Arthralgia Market | Congestive Heart Failure Market | Gingivitis Market | Lupus Nephritis Market | Erythromelalgia Market | AL Amyloidosis Market | Primordial Dwarfism Market | Breast Pumps Market | Hyperuricemia Market | Helicobacter Pylori (H. pylori) Infection Market | AIDS Dementia- Market | Follicular Lymphoma Market | Chronic Pulmonary Hypertension Market | Adrenal Crisis Market | Retinoblastoma Market | Non-Cystic Fibrosis Bronchiectasis Market | Microsatellite Stable Colorectal Cancer Market | Chondrosarcoma Market | Sialidosis Market
For more detailed information visit: https://www.delveinsight.com/eular-conference/eular-2022
To know more about our Competitive Services, Click here: Pharma Competitive Intelligence
https://www.delveinsight.com/consulting/competitive-intelligence-services
Also, take a glance at the Blogs by DelveInsight:
How Metaverse is Set to Transform the Healthcare Dynamics?
Role of Mobile Technology in Hemophilia Management
How 3D Bioprinting Technology is Revolutionizing the Healthcare Industry?
How Cloud Computing is Transforming the Healthcare Industry Dynamics?