Right to Freedom
Can we ever be truly free?
"Can we ever be truly free?" An idea of thought which probably propounded in the minds of constitution-makers of any country while preparing the first-ever draft of their respective constitutions. As per the Indian constitutional reading of Right to Freedom, we have the already laid down fundamental concept of Right to Freedom of Speech and Expression for the citizens of India, which is subjected to limitations imposed under Article 19 (2). However, it's an idea that goes beyond that.
Being one of the most foundational rights assured by the constitution of India, the Right to Freedom in a broader sense technically not just gives rise to liberty of speech and expression, but also several other aspects concerning freedom in an association, cooperative, assembly, movement, occupation, protection against detentions or arrests and freedom to live as a human being.
As per the proclamation by the Universal Declaration of Human Rights (1948) and I quote, "Everyone has the right to freedom of opinion and expression; the right includes freedom to hold opinions without interference and to seek and receive and impart information and ideas through any media and regardless of frontiers."
Although this fundamental right aims to provide "at liberty objectives" to a native, yet it is questioned by every individual whenever the government or the authorities or whosoever for that matter tries to curb this instilled integrity. And lately, that has been evident in the form of a gradual procedure.
How has COVID- 19 impacted our Sense of Freedom?
The idea and differentiation between freedom and independence bring a chain of thoughts when we try to ponder over it, especially in times of crisis, and the ultimate pandemic of COVID- 19 escalated this operation well. Being forced to stay in a four-walled place due to a literal microorganism brings the whole notion of humanity appears to be so futile it seems.
From the plight of migrant workers, the predicaments of the LGBTQIA+ community, to increasing cases of domestic violence, to the "privileged" system of health and education and the never-ending divisions of caste, class, gender, religion; this global epidemic brought out in front of us all the already breathing pure evils of society.
Women all around the world have been adversely affected through the lockdown. The freedom granted to most women in our country is to study or work, while with the lockdown, the phenomenon of confinement to homes was aggravated. Shopkeepers being beaten up by the police for "supposedly violating the norms" can't be neglected either. And the list of incidents can be kept on calling for.
Violation of Freedom of Speech and Expression
Freedom is something that can quickly be curtailed, especially in several socio-political aspects. The degree to which a person feels 'free' largely depends on their socioeconomic spectrum position.
The attacks on journalists for displaying the truth, demonization of comedians for bringing in necessary satire to relate with reality, boycotting original cinematic content just for the sake of not adhering to 'boundaries', and the criticism of postulation of right to dissent (Oh, the eventual pressing of the 'UAPA') bring us to the forefront of the actuality of such rights and up to where we can practice them.
Just because facts like how the constitutional and lawful procedures and understandings in most basic forms are still inaccessible to most of the population doesn't justify the penalizing of every person who tries to stand against the injustice done, anyone speaking up against any jarring wrongdoings isn't supposed to become voiceless.
Any Way Forward?
It's extremely crucial to exercise this right to ensure it's not snatched away from us. The all-time two keywords, which are "transparency and accountability", actually have to be performed by the authorities to maintain a state of equality and liberty in a society and a nation, per se.
Every individual needs to be made aware and educated about both the rights and the duties they procure as citizens. It's necessary to communicate through authentic and verified sources of news and media websites to get to know the reality of the situations. It's imperative to channelize people for all sorts of social, economic, psychological, and political ongoing. It's highly crucial to read, see, and watch all the contemporary and regional artists of every form to clarify thoughts in several realms.
If hegemonic structures in the society also secure this elemental Right to Freedom, it's no freedom in the true sense.
Recommendation Corner
Book
Offend, Shock or Disturb by Gautam Bhatia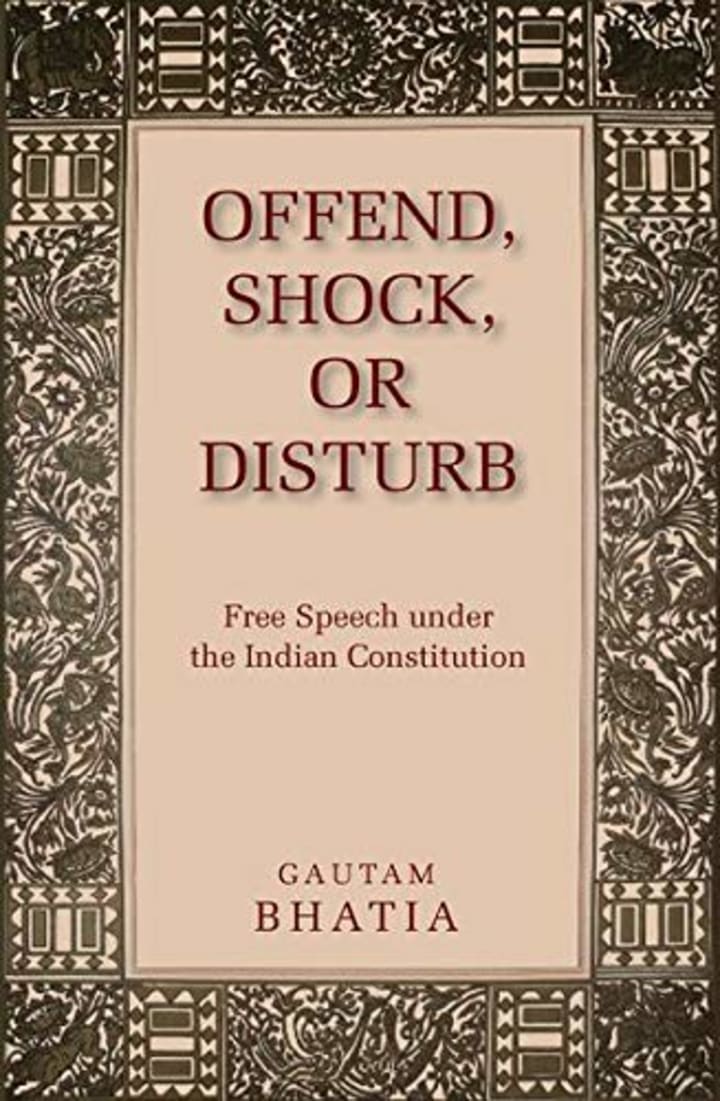 humanity
About the author
The Hundredth Monkey is a weekly newsletter by National Association of Students, India.
We are a group of students who write around policy, politics, and major social issues.
Reader insights
Be the first to share your insights about this piece.
Add your insights