Have you ever had any of these worries?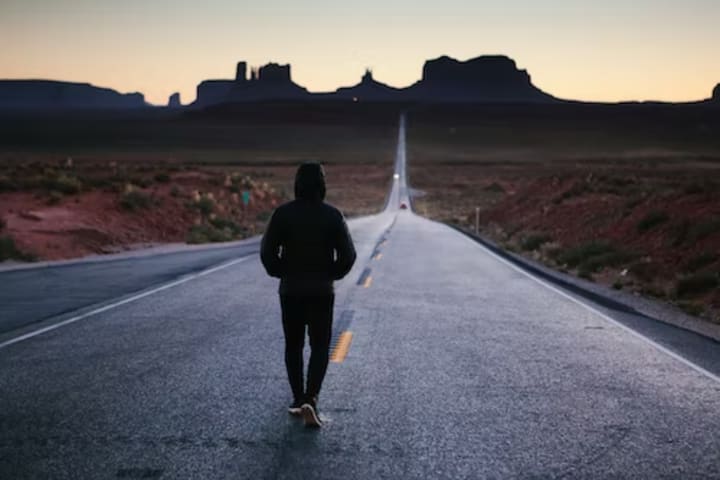 Doing everything with consideration of what others think of them and whether they will be angry.
Taking other people's point of view on everything, and being in a passive and pleasing position in dealing with people.
Do not know how to refuse others, but it is difficult to say when you need help from others ......
How can I change my ingratiating personality to make my life easier?
What is a pleasing personality?
These scenarios used to occur frequently in my life.
When taking a taxi, embarrassed not to chat with the driver, no matter what the driver wants to talk about, they all cooperate and talk together
Among colleagues, never lose their temper, and do not have conflicts with others.
Today to help people change a PPT, tomorrow to write the copy, always try to meet each other's needs, even if sometimes at the expense of their interests.
I feel guilty if I don't get back in seconds, and I carefully consider my words and expressions every time, and I write and delete the text of dialog boxes, always afraid of saying the wrong thing.
I am always keenly aware of other people's needs, and it is almost difficult to refuse anyone's request, even if it is rude or excessive, and will unconditionally meet the other party.
When complimented by others, I will feel uncomfortable and even refute them.
Once things don't go well, they feel that it's all their fault.
It's my life's credo to "compromise myself and make others whole".
Although I find this very tiring and painful, it is difficult to make changes.
The real problem with pleasing personalities is not that they make themselves tired, but that it is not pleasing at all.
You will find that the more you please others, the less they take you seriously and the more they look down on you.
And you, too, will feel more and more worthless.
What's even worse is that once others accept your persona, you will be met with more resentment and criticism than the average person if they reject or reject you slightly afterward.
How is the pleasing personality formed?
How does this ingratiating personality come about?
Research has found that most are formed at an early age. Two typical family atmospheres tend to make children develop a pleasing personality.
1. Parents who are too controlling
In the eyes of such parents, children cannot have egos and opinions, and everything has to revolve around their parents.
If the child fails to do so, he or she will be blamed or even scolded.
Gradually, children become timid, afraid to express their needs, and feel they must please their parents in order not to be blamed.
When they grow up, they bring a pleasing mentality into society.
It is hard to realize that they are no longer children, that other people are not like their parents, and that they will be reprimanded if they do not meet their demands or evaluations.
Forgetting that they have the right to defend their own needs and interests.
2. Conditional Love
When some parents express their love to their children, they often attach conditions to it.
"You have to get a 100 on your test for Daddy to be happy."
"You have to be a third-grader this semester for Mommy to like you.
This is the kind of love that has conditions attached to it, which may not be what parents think.
But this kind of education will make children feel that their relationship with their surroundings is unstable, and if they do not perform well and are not like, the world will collapse.
Pleasing personalities have an overwhelming desire for security and the approval of others.
How to change the pleasing personality
| Answer by Chen-Yu Shen
1. Don't immediately agree to the other person's request.
A possible scenario for "people-pleasing personalities" is that when someone makes a suggestion or request, they often agree to it without thinking.
For Ta, this is a matter of course, because other people's emotions and feelings are often more important than Ta's own.
But in fact, Ta's are usually not self-conscious, and only after they have subconsciously agreed to the other person's request, they may come back to their senses.
It may turn out that this is beyond their ability or they simply do not want to do it.
But it's too late to say no again for "face" reasons.
Inspired by a visitor, Ta has a tip for handling relationships with others: "Don't say yes right away".
Doing so can avoid the "embarrassment" brought by direct rejection, and also prevent yourself from repeatedly falling into the emotional quagmire of self-blame.
Even if you say yes to the other person, you have given it a lot of thought.
If you decide to refuse after thinking about it, you can also help yourself to get some time and space to think of a reason.
2. Don't pursue perfection to make yourself look perfect in the eyes of others.
Every time a medical history is taken, the patient will be asked how their personality was before they got sick, and many will say they have a personality that seeks perfection.
But keep asking questions and you will find some problems
Most people's pursuit of perfection does not come from within themselves but from the notion that
"As long as I don't behave perfectly, I will be rejected".
Guided by such a concept, Ta will have all kinds of conflicts.
Ta will have social anxiety, believing that as long as he or she does not perform well, he or she will be perceived as incapable by others and will be rejected.
This is followed by emotional reactions of anxiety, physical reactions such as blushing, trembling, and sweating, and avoidance of social situations
In order not to let others blame themselves, as long as they encounter conflict, Ta will choose to endure themselves, the surface seems to be harmonious, but internal pain.
Want to change, we must first change the perception.
A person can pursue excellence but not pursue perfection to make themselves look perfect in the eyes of others, which will only ruin Ta
3, dare to take responsibility for their own choices.
People with "low self-esteem" often have a "pleasing personality", and they are afraid to express their opinions at work for fear of rejection.
The result is always doing things that they are not willing to do, although the surface and temper, but very resistant inside.
The result of doing so is not good enough, and then criticized, and then denied themselves.
How about learning to refuse, say no to things you are not good at, and dare to take responsibility for your own decisions?
Try to communicate with the leadership, and take the initiative to put forward their ideas and requirements, to build positive feedback.
4. Sometimes it is not that you "can't" say no, but that you "don't want" to say no.
Many visitors get sick of all the restrictions in their lives, such as
Choosing to stay in a marriage, but no longer in love.
Working two jobs at the same time, but none of them are what you want.
appearing intimidated and unable to answer when asked what they like to do
Already seeing someone in a bad light, but unable to speak their true mind.
Owen Aron once used a method.
Whenever a visitor says "can't", the therapist has him change the statement to "won't", using this method to increase awareness of responsibility.
By making such an adjustment, the above limitation would become.
I am reluctant to divorce; I am reluctant to leave my job; I am reluctant to choose the time being; I am reluctant to express dissatisfaction.
"I can't" represents a personal choice that is passive and is ignoring autonomy.
"I don't want to" empowers the individual to actively participate and make decisions that can enhance the sense of self-control.
It suggests that the status quo is not a lost cause and that other options are possible.
Reader insights
Be the first to share your insights about this piece.
Add your insights