POLYESTER
~ I've Been Everywhere - Man ~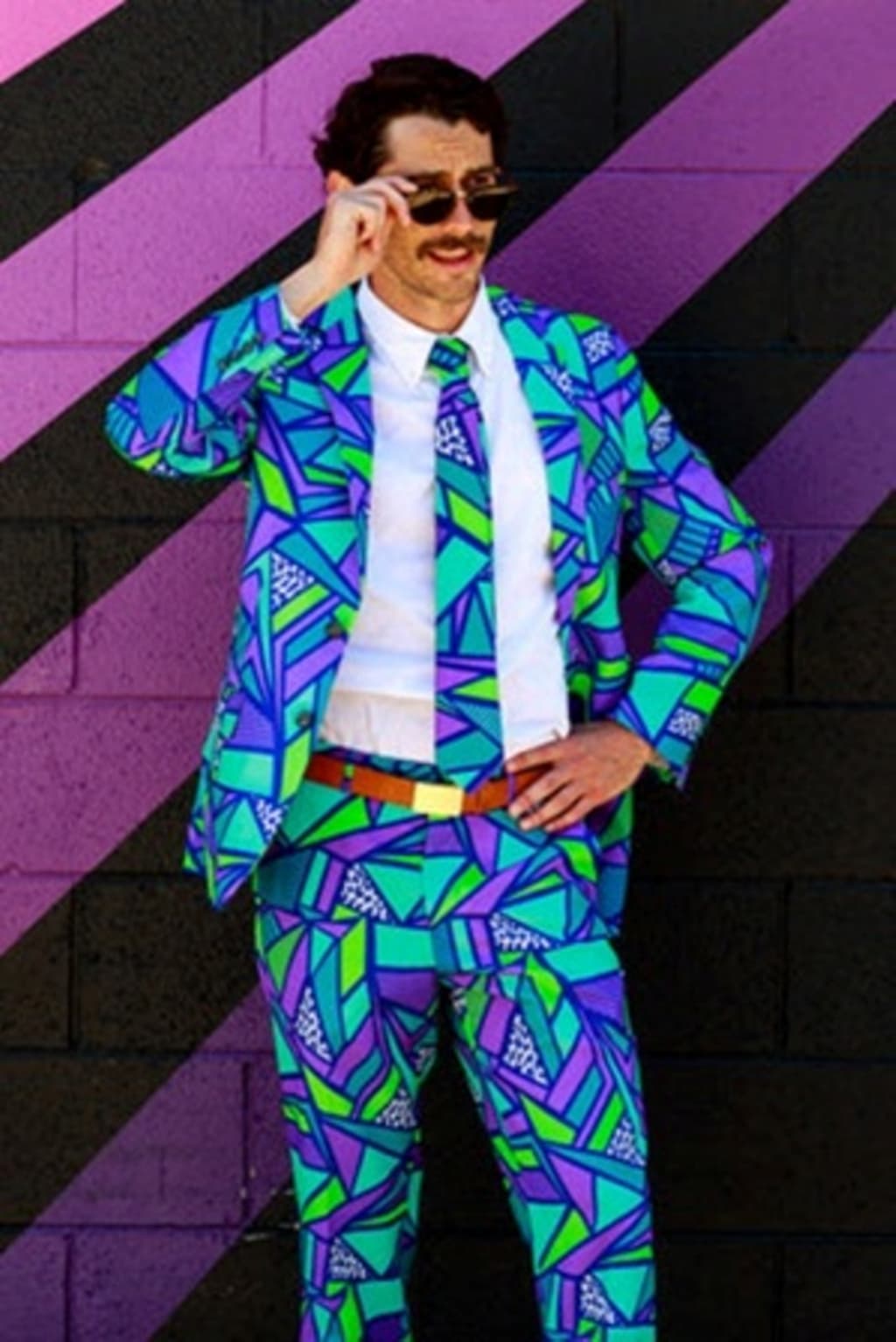 — Such a 'Tude —
POLYESTER 
—Tell-um I went to Tim-Buk-Tu in search of Gold—
Did you ever look-back shaking your head and saying to yourself: "Who Was THAT? Such a Big-Shot!"
I 'Schlepped' from state to state in my Baby-Blue M.B. Roadster; before they were as common as a Toyota. And, followed the guide-map towards each small town's Best-Western-Hotel. I had a long-whip-antenna to search any 'Roaming' frequencies for the best area reception; NOT a lot of Cell-Phone-Towers on top of each lamp post. I was just showing off my 1st car phone (Pacific-Telephone-installation bolted to the floor board) — never really worked at all ...but looked important; a 100% conversation starter.
Remembering: As I walked to my car in the parking lot, at a Sizzler Steak House, my car was surrounded by groups of town residents. Come-on the Boomers didn't have access to an Internet-Highway at the time to let them digitally-peek at the other side of the tracks; a (1) road town. But, who is this guy from 'Hollyweird' with the Pastel-Blue 'Polyester' (3) piece shiny-suit along with wrap-around sunglasses. An anomaly in 'their' town; a Mercedes with California-Tags: They were actually peeking in at the heavy phone mounted to the center console. At the time, as novel a curiosity as the Comic Book Character 'Dick Tracy's' wrist phone was 1st fantasized.
The internet instant news, everywhere, has come a long-long way from small town local news, since this occurred. Allowing curious Digital-Peeks in (1) time as reality; or not. Our generation has become accustomed to 'Onslaught-Media' as well; for better or worse.
Of Course, it may have seemed like I was some kind of a movie star, or what? Definitely an 'Or What' SHOW-Off! Although, I think I made some friends that day. We had a lengthy parking-lot fun Q & A Session-Exchange; beyond '70's Mod ~ Polyester ~
The Reason for the 'Schlepping'? We were searching for Prospective Franchisors along with Prospective Franchisees from town to town: What may become an eventual fit for our Biz-Op formulas? Our focus was longevity on an ongoing basis under a mutually beneficial umbrella; rarely single item-service operations.
~ A Hands-on-Hands-off Formula ~
Our Motto: Show us your Formula-for-Success, we'll pay your fee, forever! "Turn-Key-Me!"
While checking out the morning local paper ads noshing on a Complimentary Bagel @ the Best Western in Wichita, I noticed a (3) line ad for "Custom Wooden Cabinets."
So, I called the guy. Always looking for small business 'Entrepreneurs' that want/need to expand — That's WHY I was on the road.
A Discovery! Young guy (22) was advertising to install custom closets as well as general cabinetry. Asked him, not wanting to intrude, but generally how he was doing? But, of course, he had my Franchise-Person Card. And, he freely talked to me, asking my advice. He told me how frustrated he was trying to get his business off of the ground; saying, he was a Craftsman not a Salesman—Where were the Newbie Influencers then? He lived with his folks and worked out of their garage. But, whew, when I visited him what an absolutely incredible craftsman. Everything seemed to fit our "Formula" for success recipe.
— So Lets Start "Romancing the Closets" —
When interviewing prospective Franchisors whereby interested inquiries would buy and plug-into their 'Unique' system for all to benefit and grow. It never failed that the business owners recited, verbatim, that his "Schtick" is the best-ever and everyone will want in. Of course, there may be a bit of human-nature egos involved, but the only thing that matters is Can we SELL-it?
We setup our 'Biz-Recipes' from reverse: We know that you like your product. Let's say that's the (Positive +). Now look at the opportunity from reverse: What's the worst thing that can happen—And WHY? Go marry your product (set it aside) we know you love it. We know it's hard to get past that reality check! I was never disrespectful — Just Biz!
So, I mentioned to him that I would contact him when I got home in L.A. But, as I started to leave I was astounded when he said to me: "You've been on the road for so long...come in the kitchen and get some home cooking." It was wonderful; a true Mensch! There and then I promised myself I'm going to set a path for him with us: True Story!
As the Co-Author of Several Pioneer Franchise Business Opportunities in the Franchise Industries Infancy-Stage whereby they were highly regulated from State/Federal Governmentally enforced registrations. Thus, "The Hands on-Hands off approach!" Consumer Protection Watch Dogs — Never shy about pulling your business' plug with violations.
Essentially it worked, almost as a co-op with combined overhead, as well as blanket media-advertising and customer financing, et cetera.
Here was the brief 'Custom Closet' Franchise Opportunity setup scenario: Wrote a little story with my associate, as we always did as a precursor to a formal prospectus. Mart and I zig-zagged and came up with this:
Once the Franchise was sold: We implemented the 'Cabinet-Guy' as the 'Installer'.
The prospective Franchisee would be: A woman experienced as a decorator with a flair for design ~ aka "Romancing the Closet" approach.
We would also write a script on how they should approach the in-home~office~or garage installations Q & A's. Once the new Franchisee sold the 'Retail' program the 'Installer-Franchisor' would do his thing. Franchisor 'Licensor' would benefit continually with initial setup fees and ongoing design-service-royalties; an intricate reciprocal yet logical "Formula for Success!"
The "Mensch" is NOT working out of his garage anymore.
Jay Kantor, Chatsworth, Cal
"Senior" Vocal Author
For The Kids Someday