Perfectly Sourced and Profoundly Human
A long-awaited answer to the question; why am I creative?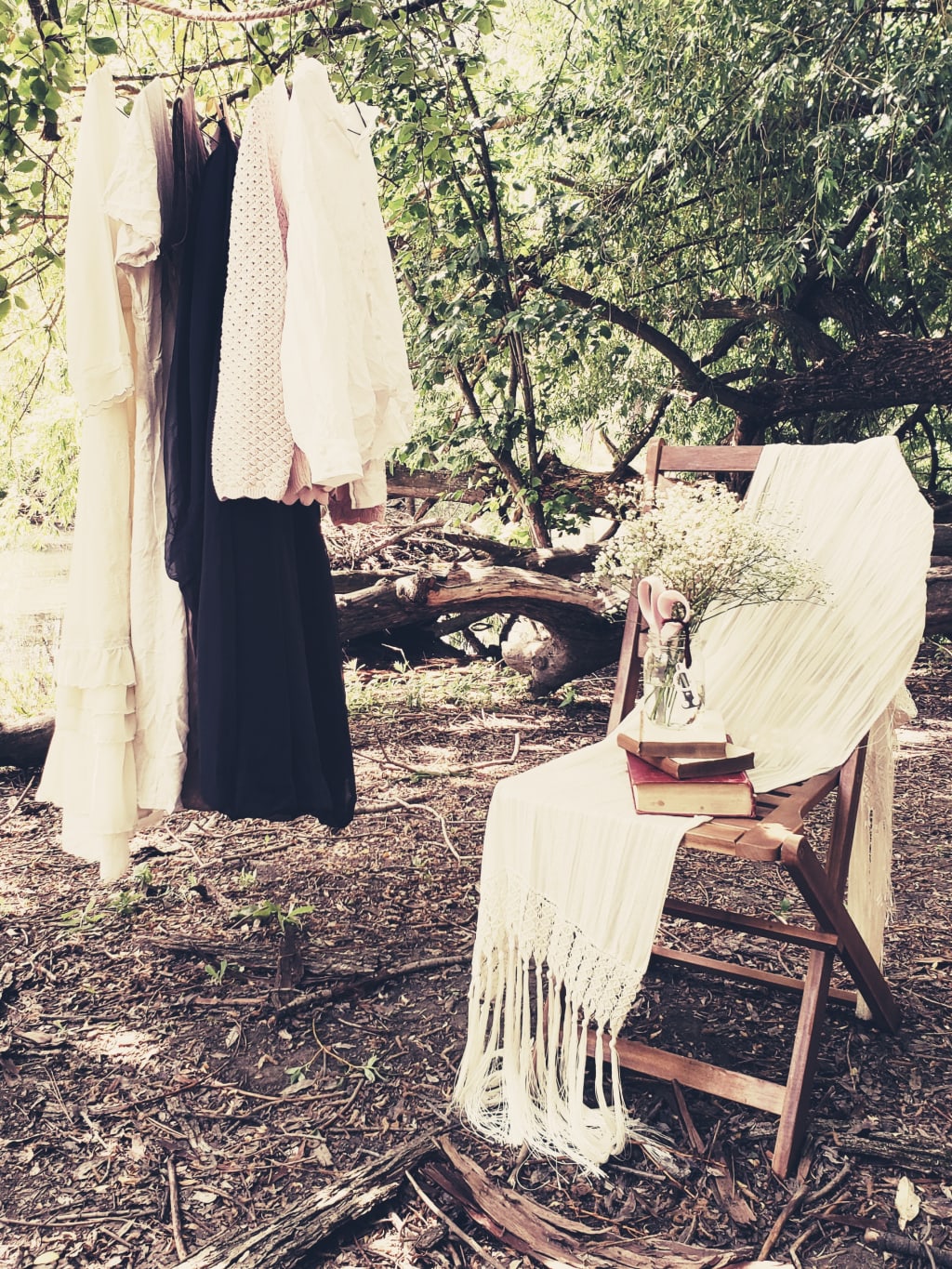 What is your creative outlet? And perhaps a better question; why?
I remember the first time I really had to think about this. It was on May 14th of this year; less than a month ago. Before this day, if you had asked me the first question I would have prattled on for hours about all the many creative things I love to do. I love fashion design, sewing, poetry, journaling, journal making, baking, cooking, coffee art... just to name a few.
But if you asked me the second question I would have had nothing to say. If silence speaks louder than words. My answer to why I have these creative outlets would have been a deafening scream.
And perhaps there was a part of my brain that has always been screaming, one that I was deaf to.
But on that day two weeks ago, suddenly I could hear it loud and clear. It all started with a video by one of my favorite people in the world, Cathay Hay. If this is your first time ever hearing that name, then you're probably in the majority. She is the founder of Foundations Revealed, an absolute must for anyone interested in historical costuming, or just sewing in general. She also has a youtube channel where she posts updates about her current projects as well as inspirational videos addressing a range of topics from motivation to mental well-being.
And on May 14th she uploaded a video called How to Make Time for Yourself and Your Sewing. But this video wasn't like others I had watched. It wasn't about how to pick up a needle and a pair of scissors and get to it. Instead, she talked about finding meaning. Asking yourself why you are doing something and using that as motivation to get to it.
Perhaps you have come across this philosophy before, but for me, it was a game-changer. I couldn't stop thinking about it, and without this video, I probably wouldn't be writing this piece about my creative outlets.
"It's not that one day you will get to the end of the to-do list and suddenly there will be time to sew, you need to change the meaning of why you are going to sew… And the reason that I am able to find the time to do this is because it's not about making clothes. It's about my mental health. It's about finding the present moment. This is important to me because it takes me out of all the rush and the anxiety of life..."
And now I suppose, I should answer that question for myself.
Why am I creative?
Why have I picked not just one, but almost a dozen creative outlets?
It's simple really, because I care, to an almost religious state, about life. Not mine, not yours, but like itself and the beauty it holds. A beauty that no art can ever measure up to.
And I want to protect that beauty and all its pieces. Every bird, every bee, every butterfly. Every fish, every coral, every plankton. Every flower, every earthworm, every bear. And yes, every human too. Because we are also part of the beauty, and more so, when we have the power to protect it or destroy it.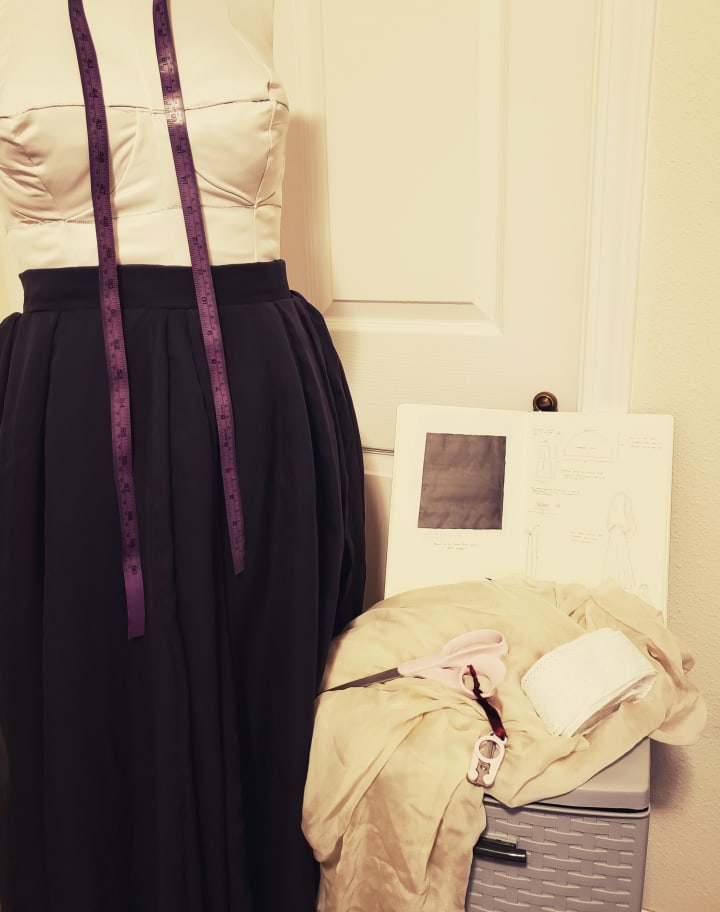 I am I love the world of fashion, or at least I want to. But the truth is that as it currently functions it isn't sustainable. And honestly, most modern fashion trends are not even that flattering. But for the sake of time and word count, I'm going to do my best to stay on topic.
At the beginning of 2021, I made a new deal with myself. I could have all the new clothing I wanted with the caveat that I have to make it. I have to obtain the fabric that I want, gather supplies, and then actually dedicate the time needed to get it done. And as we are approaching the halfway mark in the year, I have very little new clothing.
But what I do have, I love.
Not in spite of, but because I made it myself. It is a unique garment that no one else has and every time I get a compliment there is both joy and pride. They might not realize it but they're complimenting my skill as well as my fashion sense. And that is a happiness no one can take away or claim ownership over. It's mine, whole and pure.
There is for me, immense joy in watching something I created on paper, come to life. There is a calm euphoria in each cut, stitch, and thread. In each needle, pin, and trim. In every seem, gather, and fold. And most importantly in that it is something which will return back to the earth.
In addition to making all of my own clothing, I have also promised to only use natural materials. So that, after many years of use and treasure, it won't leave anything behind but memories.
creative because it helps to lower my carbon footprint and the amount of waste I generate. Because for me, being one with nature is not about being in nature, but respecting it enough to know when not to be.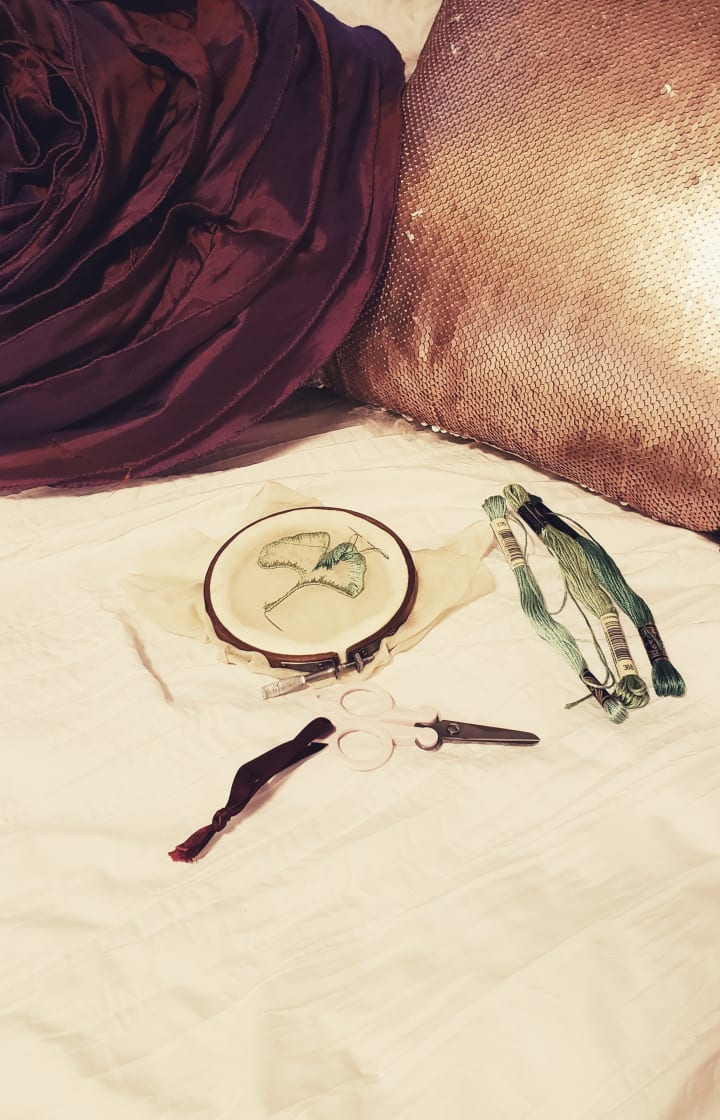 And, of course, every garment needs embellishments!
This is actually a very recent hobby for me. I only starting learning embroidery about two months ago but so far I am in love.
Running on the same train as sewing, I have chosen to use only natural materials for my embroidery projects. And honestly, it is a lot easier with embroidery. If you go to Joanns they should have a large section of cotton embroidery floss in a wide array of colors. In addition, you can also get cotton muslin in most Joann stores, which is a great starting fabric.
And yes, you are going to need scissors or sheers.
You are going to be cutting a lot of threads.
And, if like me, you see, fall in love with, and just half to learn stumpwork embroidery, then you are going to have a versatile and jealousy-inducing new skill. If you don't know what stumpwork embroidery is then go look it up. Seriously. You can use it to create 3D sculptures, jewelry, and appliques.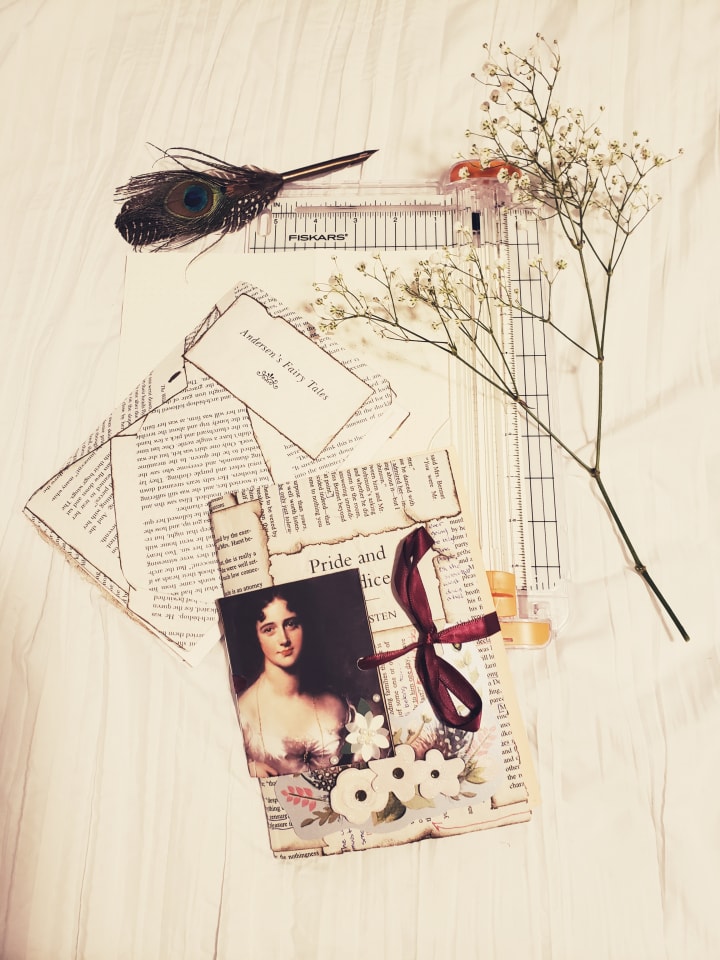 Maybe, however, sewing and fashion isn't really your thing. Or, you're in the middle of a difficult project and kind of, sort of just want to pull your hair out. A situation I most definitely have no personal experience with… None whatsoever.
But what every camp you fall into I'm sure you have probably at some point been told to try the creative outlet of journaling. And if you're anything like me then your first thought is probably "My life is way too boring to write about. No one wants to read that, not even me."
And since I am usually right, journaling just isn't all that appealing.
Which might make it a little strange that I find so much enjoyment in making journals that I'm never going to use. But for me, this is my therapy. My living in the moment and feeling grounded. I love how journals are almost suppose to be imperfect, something that's not meant to be seen by others. They're personal. and if mine are empty, it just means that there are more exciting things for me to do. Things I haven't explored yet, that might be worth writing about.
And they're paper! This means if I ever decide I have too many (though that's unlikely to happen), they can be recycled.
And in a way they already are. I use envelopes I got in the mail as a base and then cover the outside with pages from well-loved books that have finally decided to give up on life.
That's the other great thing about making journals as opposed to just writing in them. You can make them out of whatever you want. There's even a whole sub-community in journal making around using literal garbage. Personally, I am a little too obsessed with aesthetics to join that particular club, but if you're on a budget, garbage is free. Either way, it's definitely something you should check out.
Now I want to make one thing perfectly clear. I'm NOT trying to guilt-trip you into "going green" or trying to live as sustainably as I do. I fully acknowledge that we aren't going to see real change on a global scale unless governments and large corporations are the ones to make changes. And if by any chance you are the head of a government or large cooperation then, by all means, feel guilty.
But for the rest of us, I believe we instead need to focus on living more consciously. To be more self-aware. And to spend time with ourselves alone and discover why it is we do the things we do. And if there is a part of your mind screaming in silence, figure out what you need to do to hear that part of you.
Find the beauty that you can't bear to live without…
And let it grow.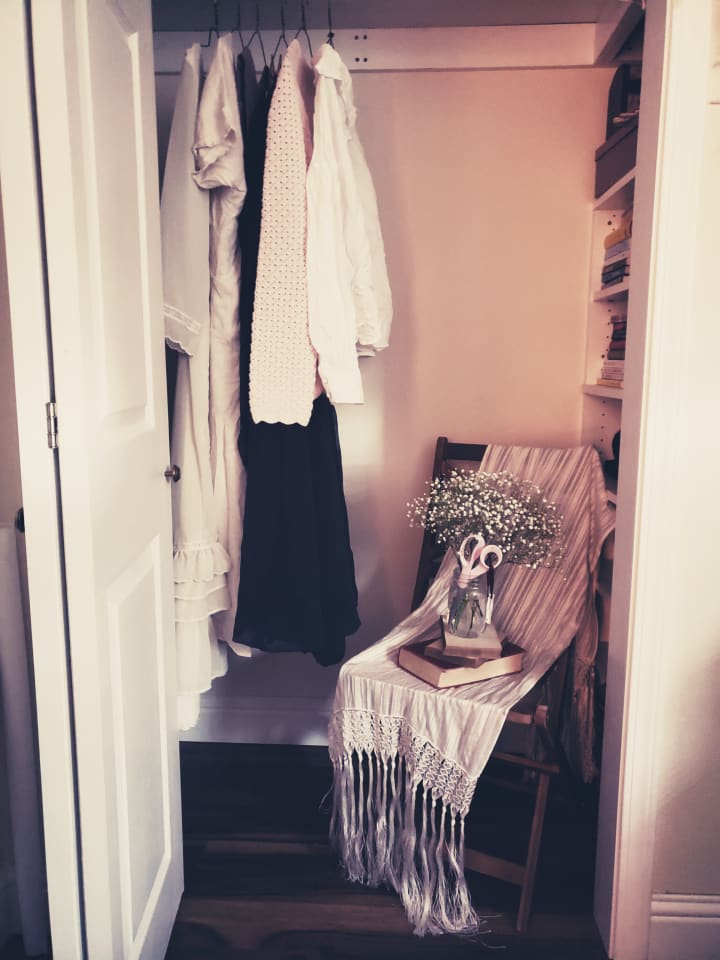 diy
If I am lost in life right now then please never find me.
Poet, artist, writer, daughter, friend, dreamer, cat-mom, and with any luck, soon-to-be bird-mom!
Follow me on Instagram @e_n_hand