One Thing You Love About Yourself
What happens when you ask strangers what they love about themselves? Hope.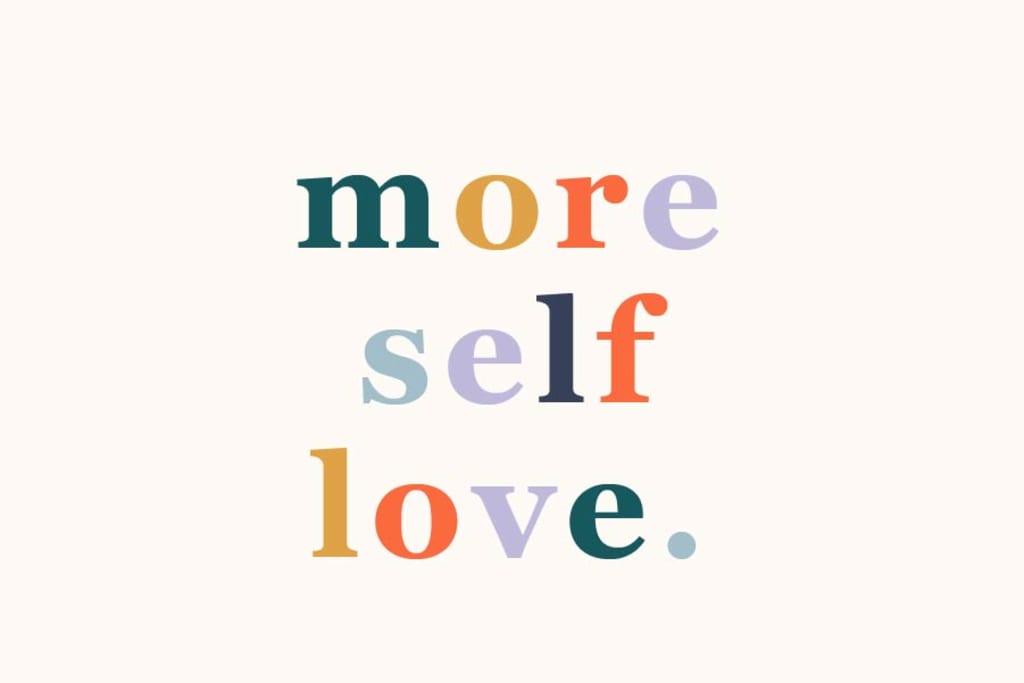 A few weeks ago I was inspired by a TikTok creator named Magnus Davies. Magnus had a series of videos where he would go up to strangers on the street and ask them what they love about themselves. I was so impressed with the interactions and conversations this created.
Fast forward to just a few days ago. I was taking a morning walk into downtown Des Moines, Iowa as I do often. An idea popped into my head: "Wait, what if you tried to do what Magnus did in his videos?". That question was immediately followed by a long list of reasons not to try that idea out on my own. After a few moments of going back and forth with myself about whether to do it or not, I decided to take a chance. What was the worst that could happen? I kept thinking about the positive impact the question could have. Not only could it give me an opportunity to promote self-love by asking other people what they love about themselves, but it could also promote that we're not all that different as human beings.
So, I decided to try it out.
The results have only inspired me more than when I started. I have so much hope.
After deciding to try it out, I continued to walk. A dozen people or so walked by me without me saying a single word. I was terrified. I was way outside of my comfort zone. This would require courage and vulnerability from me. Then I decided that I could think of a million reasons why not to do it, but I just needed to try it.
The first person that I walked up to and introduced myself, and my idea, to said that they couldn't think of anything they loved about themselves. This could be for a variety of reasons. Maybe they were caught offguard (they probably were — I would definitely be). Maybe they were nervous. Maybe they genuinely can't think of something they love about themselves (no judgement at all, I've been there). I will never know why the first person I talked too said that. All I know is that I walked away from that first interaction even more fired up to continue trying this idea out.
The next person I met was Alex (pictured above). It was almost poetic in a way that Alex was the first person I got an answer from.
To set the scene, when I walked up to Alex she looked like she was in a hurry. That made me very hesitant to ask her what she loves about herself, because I definitely didn't want to waste anyone's time or interupt the flow of their day. Even with a morning already full of a lot of stress (she was in town visiting a friend and her car got towed. Her phone was also about to die) Alex was nothing but welcoming and kind to me. She was overjoyed when she heard my idea and agreed to answer my question. As Alex and I walked a couple blocks together so she could go to a Walgreens, we chatted like we had been friends for a long time. I learned about her and she learned about me. Alex told me that she loved her heart. She loves how much she cares for other people and how she can go with the flow that life brings. She was certainly right about going with the flow. She talked to a stranger about an idea surrounding self love while she was in the middle of trying to get a phone charger so she could call a lyft to get her car from the tow company….all while having a smile on her face. It was incred to witness.
We took a selfie together and Alex went on her way. I was amazed at how well the idea had worked. My heart was warm and I was so ready to meet, and talk to, many other people.
About 15 minutes later I met Don.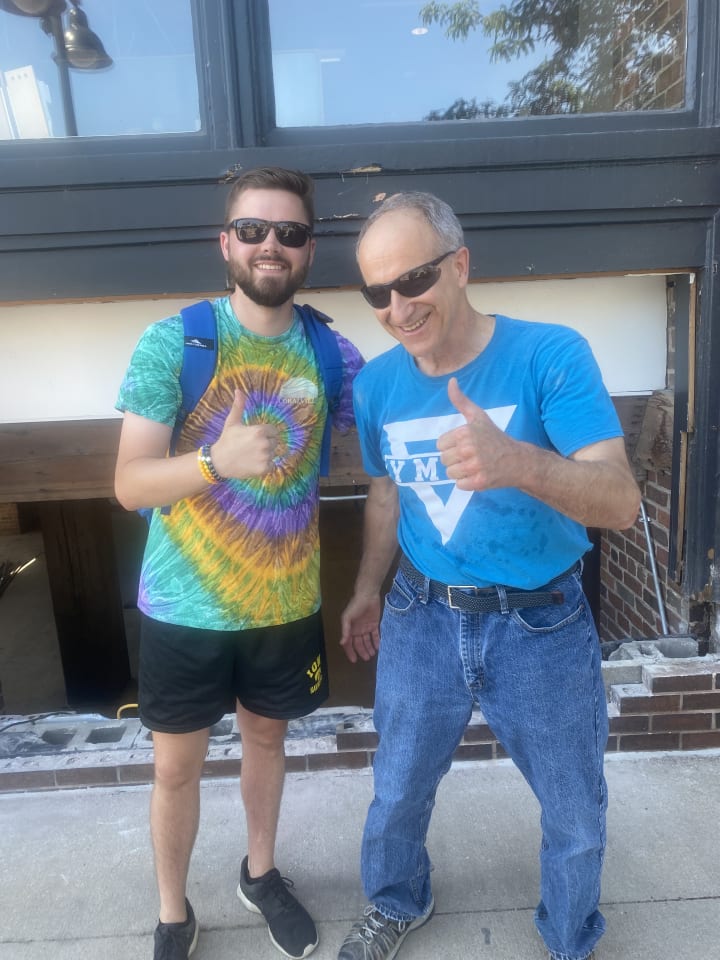 Don was working on a broken-down brick wall (pictured behind us) when I walked up and said hi. I explained my idea to Don and he was very receptive. He explained that he loves his integrity and how reliable he is. He takes pride in the fact that people can count on him.
Don's coworkers/friends walked up after our conversation and I asked them to take a oicture of me and Don. They captured the picture above. Don's energy was inviting and warm. He treated me like I was a life-long friend. In reality, he only just met me 5 minutes before we took that picture together.
Alex and Don give me hope. Hope that we can remember that although a lot of us are strangers, we aren't too far apart.
The most important part of this is the idea of promoting self-love. It's healthy to talk anout what we do well. It doesn't have to be a direct comparison to others. It's not selfish to talk about what we do well and what we love about ourselves. I think we should do it more often.
I hope to continue to meet more people and ask them that simple question that means so much:
"What's one thing you love about yourself?"
humanity
About the author
Just a passionate human with a goal of helping others to see their potential! Living by the lifestyle, "Be Kind. Be Positive. Be Yourself". If you indulge in my work then I thank you from the bottom of my heart!
Reader insights
Outstanding
Excellent work. Looking forward to reading more!
Top insights
Heartfelt and relatable

The story invoked strong personal emotions

Excellent storytelling

Original narrative & well developed characters
Add your insights