My Thoughts About #WereInThisTogether
The reasons why this hashtag has me scratching my head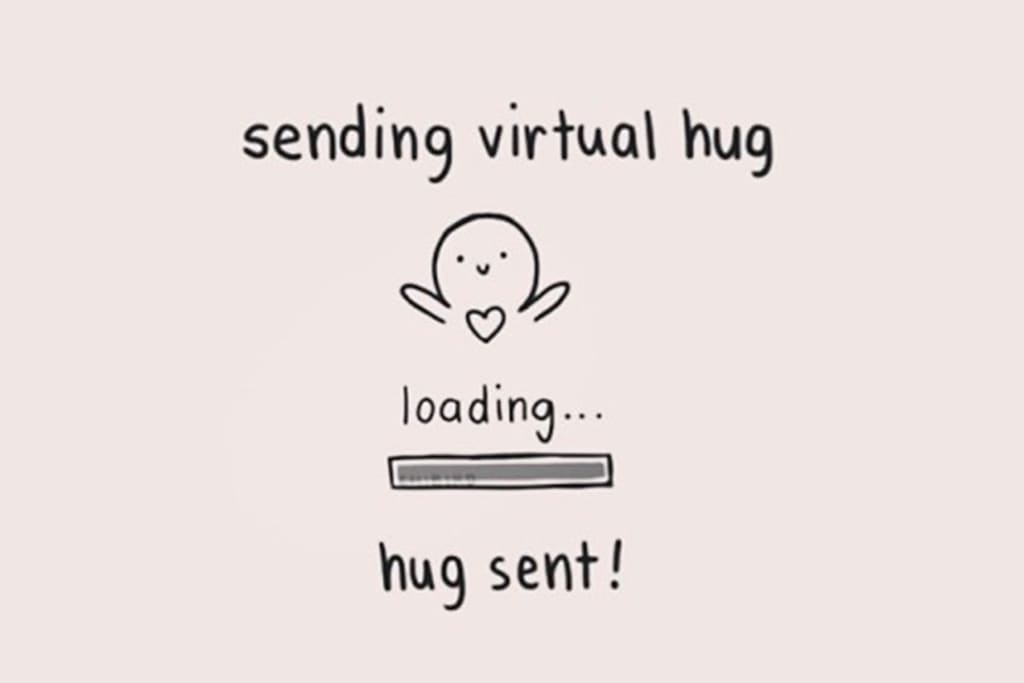 You've been hearing celebrities and regular people repeatedly utter this slogan: "We're in this together." My question about that is are we? The coronavirus has taken the lives of over 3.5 million people globally and that stat is disturbing. The pandemic is a serious thing, but that phrase doesn't sit well with me and I have some thoughts about it. You don't have to agree with me, but I feel like I need to vent about a few things. These are my opinions and opinions alone.
Over 30 million Americans have lost their jobs due the COVID-19 outbreak, meaning that they had to file for unemployment. Many of us have either already received our stimulus checks or still waiting for them to arrive. To me, your check might not be enough to pay rent, bills, buy food, and so on. Essential workers such as healthcare workers, law enforcement, and grocery store workers receive a paycheck, but the ones who are healthy and can work are unable to. First and foremost, I give people like the ones I just described all the credit and appreciation they deserve. However, to me, all jobs are essential. If your receive a paycheck from your employer, then you're considered as an essential worker. People in Congress are getting paid, but we're not. That doesn't seem right to me. The government and these governors shouldn't dictate what jobs are essential and non essential. Also, I thought the word quarantine was meant for the ill, not for the healthy. I also dislike the word lockdown. We're not in prison, for goodness sake.
For the last week or so, there have been protests against stay at home orders in many states. Some people have said that these protesters should be denied care, in case they test positive with the coronavirus for protesting and being dumb. No one should ever be denied medical treatment, no matter their actions. I don't wish illness on anyone. Many of you are missing the whole point of those protests. These people are angry, they're tired of being cooped up at home, want to return to work, want things to go back to normal, and most importantly, get the economy running again. Many of them weren't wearing masks or practicing social distancing, but these protesters have a right to express their frustrations. They're making their points clear. While I understand the desire from these governors, the government, and these experts to keep everyone safe, you can't hold them hostage and prevent those from wanting to work. If you're sick, please stay home. However, if someone is healthy and want to work, let them. How are people supposed to support themselves and their families if they're unable to make any income? That's the question I would ask the government and these governors. They're not being sympathetic towards other people's plights.
Millions of people are already suffering and since this pandemic started, there has been an increase in domestic violence, child abuse, and suicide. The constant coronavirus outbreak coverage has taken a toll on them mentally, especially children who are out of school who can't hang out with their friends. High school and college graduations are already in jeopardy as well. As someone who has been suffering from mental illness for almost a decade, I'm afraid that many of them will harm themselves. People who own small businesses are hurting, too. They have bills to pay and families to support.
Establishments can't be closed forever, because the longer they're closed, the more that the economy will worsen. What good is staying at home do? Nothing at all, but why punish those who want to work and be able to hang out with their friends? I loathe the government for telling us what to do and bossing is around, like they're our parents. They're trying to keep us in our homes for even longer and not allow us to have social lives, letting us suffer even more. To me, social distancing is another word for self control. They can't protect everybody. Let us do what we want, because we don't want more restrictions. We want the freedom to live our lives as we wish. Instead of the government yapping daily about vaccines, how about they let us Americans go back to work and resume with our routines.
We're all craving for physical interactions again. Self isolating can be a good thing for some, but for others, it can lead to depression and loneliness. It could have tragic results and consequences. Yes we can always face time our friends and loved ones, but it's not the same as being with them physically. I want everyone to work again and return to some sort of normalcy.
Everything that I've been saying shows us that we're really not in this together. Many people are saying and using #wereinthistogether as an excuse to deflect from the problems that millions of Americans are currently facing. My condolences go out to those who have lost family members to this outbreak. People should take it seriously and there's no denying that, but ignoring people's cries for help and covering them up with pithy sayings has me giving celebrities, the president, the government, and et cetera the major side-eye.
Whatever your opinions are about this, let's just agree to disagree, but in a respectful way. I have no desire to go back and forth with others. Let's get things up and running again. Waiting too long is going to look even bad for the economy.
I'm now on TikTok: @thecosplayerfromtexas. I'm always in need of new followers. Mention that you've found me on Vocal and I'll follow back. Check out and enjoy my videos. Be sure to follow me on social media. The info to all of my social media pages can be found in my bio. If you enjoyed any of my articles, including this one, please feel free to send me a one-off tip, which is located at the end of every article. No tip is ever too big or small. It'll help me and other Vocal content creators to write better stories. Also, I encourage everyone to join Vocal+, a premium membership for Vocal content creators like me to write better stories, connect with creators, and a lot more. So be sure to sign up for that membership and support your favorite Vocal content creators.