My Home Is Not My Home Anymore
My Experience of Leaving Home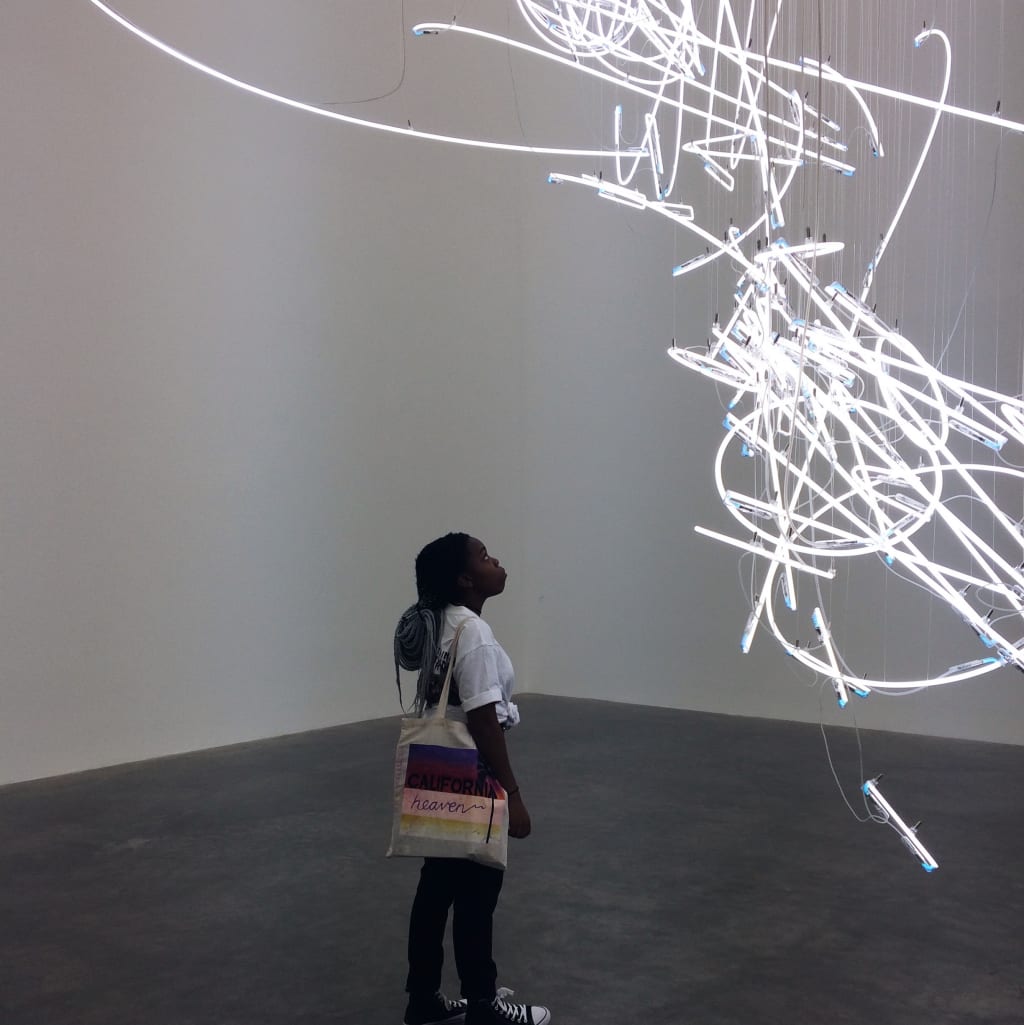 Leaving home for uni last September was the most foreign experience of not just 2017 but my life. Years ago whenever I had an argument with my mum or felt bored of my hometown I would always say "Only two more years until I move out—" I couldn't wait to leave. My hometown was somewhere that was obviously familiar, comfortable but also quite boring. Even though it is a big town and has lots to do leisure-wise, I was a 16-year-old kid with no money and an education to focus on, hence why my goal was to finish sixth form and get the hell out of there. I couldn't tell you how time flew by so fast, but I think my personal countdown to it helped.
When it came to actually moving out though I went through a bunch on different emotions that even my brain was confused. I was excited, so excited to be living in London. I was so excited to be on my own, finally have my freedom and I was itching to experience it, however I couldn't help but feel scared. I kept joking the whole day that my family shouldn't leave me there and when it came to their time to leave I burst into tears, mumbling that I wasn't ready and that they genuinely couldn't leave me there. I got over that pretty quickly after they finally did leave though. It was just a lot to handle for me at the time. Coming from someone who has African parents and hasn't really experienced a large amount of freedom, it was absolutely terrifying having to jump into a pool of responsibility, bad decision making and adjusting to environments.
A big worry of mine was making friends. I've always been insecure in friendships—constantly questioning my words and actions, and whether I was valued by the other person. So having to start again from scratch was another terrifying thought for me. However, I settled in pretty quickly and somehow a month and a half went by and it was time to go home for the weekend to visit my mother. And I hated it. Obviously, I loved seeing my mum and spending time with her, but I suddenly hated my hometown. It couldn't compare to London, my room was not the same anymore, everything was familiar but no longer homely and I started to countdown the hours until I could leave again. That weekend I realised that, that wasn't my home anymore.
You leave uni with the expectancy to return home for breaks and family, but what if you suddenly don't want to go home? what if every time you go home you become lazy and miserable? you have massive creative blocks and you feel helpless? I've been "home" three times since then and I've felt like this every single time. It's kind of hard to try to explain to your own mother why you want to stay in London for a week longer after you break up from school, why you've decided to go back a week early before you start school and why you refer to your temporary accommodation in London as home. It's not something that everyone understands and experiences, but for me my home is not my home anymore. And I'm okay with that.
"You can't go home anymore, because you are not yourself anymore, and your home is not your home anymore."