My Experience of Arranged Marriage in the Indian Sub-Continent
We Each Married a Stranger — And I Know It Sounds Weird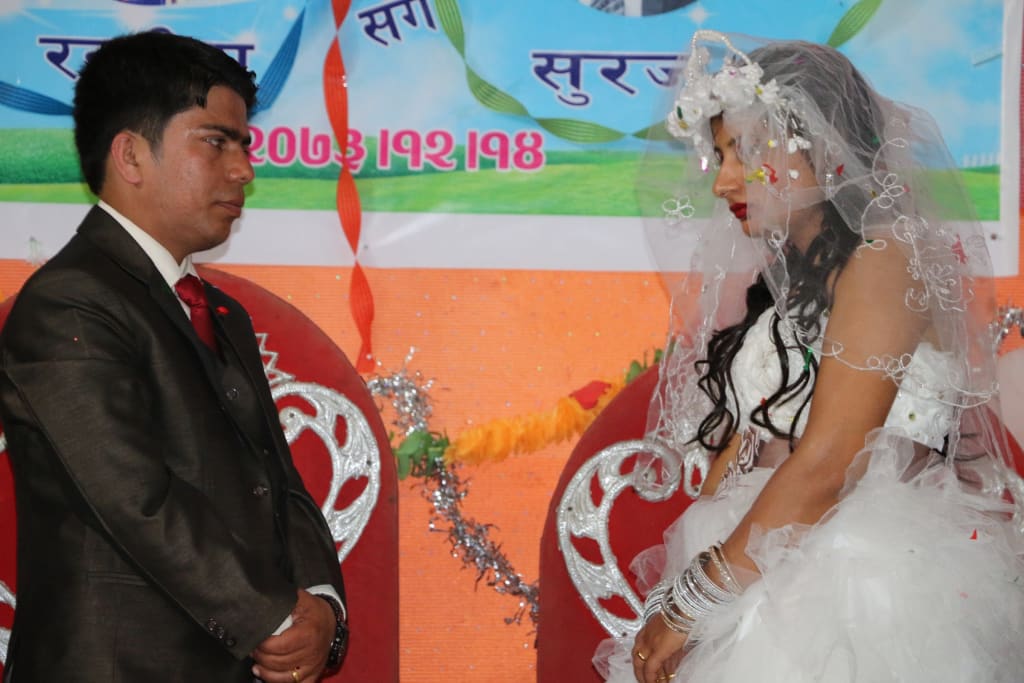 My arranged marriage
We each married a stranger

It should have been as difficult for her as it was for me, but…
Since 2014, my parents (especially your grand mum) were searching for a bride for me. Things were not going well. Later I went to Qatar for work in a construction company as an HR Officer. Unfortunately (or fortunately) things didn't go well there too, and I resigned.
As I was looking for some other jobs, my pastor approached a family. We visited them, and in a short time, our marriage was fixed for March 2017 (there were numerous reasons behind such an early marriage). It is also the custom in Nepal that if everything goes well, the wedding ceremony is not delayed for long.
Their decision left me feeling shocked and hopeless.
As I had always dreamed of a fascinating relationship, I wanted my marriage to be exceptional. But none of that was there. There was no bond or any vibes. We were simply to be married. And to meet on that occasion for that purpose.
It didn't mean that I didn't like my future wife. I did. But I just wanted some time to know her before I held her hands. A part of the writer and poet within me wanted to write those special moments on my own and wanted to make our wedding special. I wanted to rejoice from all of my heart, not under any obligation.
Before we would sleep in the same bed (to be straight:- even though we might not be having sex on that day), I wanted the closest relationship of our souls. I wanted for us to talk to each other through the night I wanted to express how I waited so long for her and how I mistakenly approached and tried sketching another girl in my stories.
Yes, I had my dream about my honeymoon too! Not only about sex and exotic location. I wanted a memorable trip. But it was not possible because I was short of money. Moreover, travel after marriage was not possible because of some other social (not related to marriage) commitment which started just a few days after our wedding.
None of my best friends was able to attend my wedding because of the short notice of ten days, and traveling from Mumbai to my place in Nepal with an approved vacation was tough for them.
I guess I was the only person in the world who got married without having his friends by his side.
With all these things going on, and just a few talks on the telephone after our engagement, our big day arrived.
Our wedding day
On our wedding day, except the two of us; everyone else was happy. The glow of happiness was utterly missing between us, and there was no visual or verbal interaction with each other on that day. I couldn't recite a poem, neither could I proclaim among the masses what she would mean to me for the rest of my journey. I missed each and everything.
As a typical Christian marriage, there were vows, but nothing was going well with me in my heart.
I understand the same must have been the situation with her.
During the marriage function, I kept looking at my bride, and most of the time, I was taken aback by the nervousness and sadness she displayed during our marriage ceremony. While I too carried a similar amount of unhappiness (maybe more than her) but I was committed to the fact that the woman who was sharing the altar with me would soon be my wife and I would be her husband till death separated us.
That's why at times when she smiled for some reason, my heart would be filled with happiness throwing and lighten up.
Another beautiful memory of our marriage would be photos
But our photos were no means something to cheer about. Leaving a few coincidental clicks, all our photos were like as if somebody had held a gun to our heads to make us marry each other. There was no good photoshoot, and even if there was any, it was not worth remembering.
So many things ruined our wedding. Absence of my best friends, the short notice of the marriage and strangeness between us. But that didn't ruin the marriage. No, it didn't.
Our financial shortfall continued for years after the marriage ceremony. I traveled to France for further studies leaving your mum alone with your grand-parents. I am writing this blog addressed to you from there.
Enjoying our marriage
I don't know till when we will continue to live apart, I don't know for how long we will be suffering due to our poverty but none of these things has stopped us from enjoying our marriage. How this became possible is another story which I wish to write some other day.
See… I tell you that you might be finding ups and down in your personal relationship with your partner. Situation and unfavorable conditions can ruin your wedding, but if there is some precise planning with a step taken at a time, a ruined wedding doesn't necessarily mean a ruined marriage.
Today I love her so much. She has been an amazing woman. And I am blessed to have her in my life.
Two of us within a year of our marriage. Photo clicked in the Western Part of Nepal.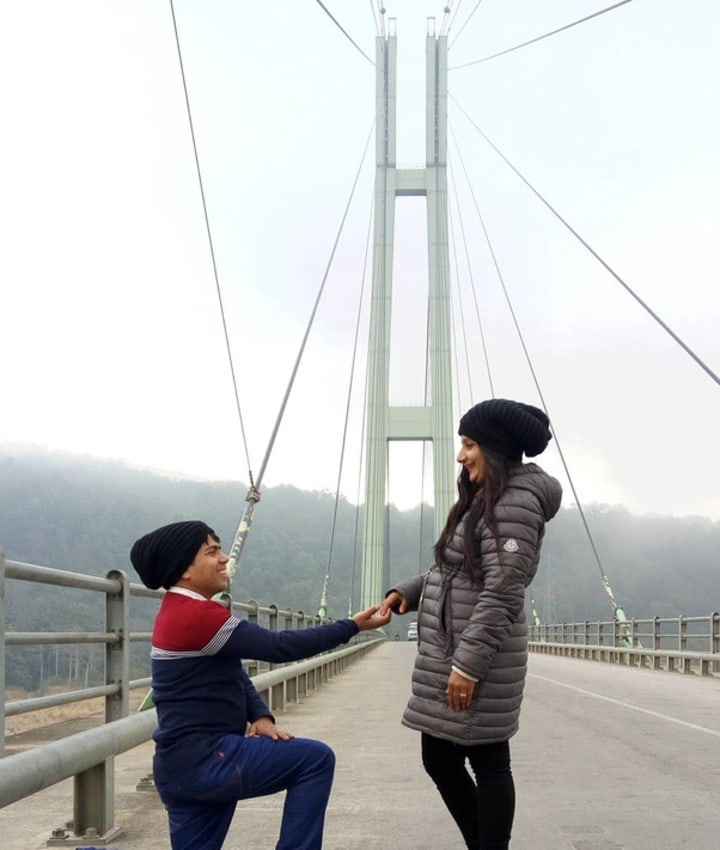 Thanks for reading.
This post was first published on Medium