Men V Women
Who is Really Winning?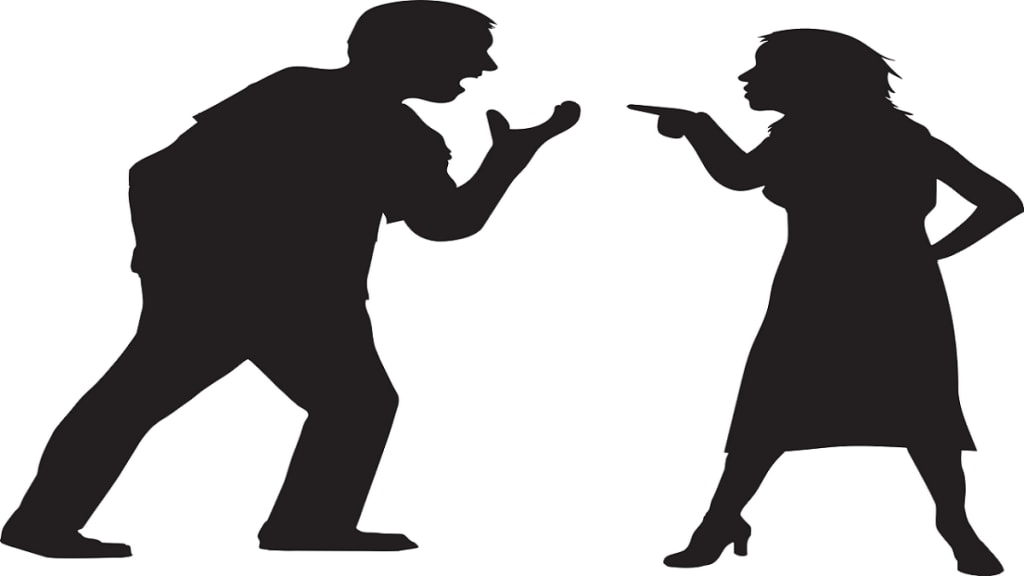 Image by Jose R. Cabello from Pixabay
The never-ending blame game and one of the oldest debates among humankind to prove who is the worst between men and women. This conflict is so vast, and it has created businesses around the topics itself. Allowing many opportunists to become rich quickly and has become one of the go-to topics politicians use for publicity and vote.
So who is winning and who is losing this war? Before telling that, Let me tell two unrelated short stories about a woman who kept her promise and a guy who sacrificed his future.
The Story of One Who Kept the Promise
They started the affair when they were in high school. And the girl got selected for medical school, and the guy failed the exam and started doing little odd jobs here and there. People began to tell him why their affair will not work and how his Dr girlfriend will find someone else from the university and cheat. People started to say to the girl, including her parents, to find someone a bit suitable for a doctor's social standards. But she never listens to anyone, and right after completing her studies. They got married and lived happily ever after.
Until her husband cheated with her assistance and eloped, the doctor rejected many guys because of loyalty and spent most of her money to build a business for him. In the end, he betrayed that trust and cheated on her.
The Story of One Who who Sacrificed the Future
They were the best couple in school, and both passed the university entrance exam. Even though both of them were poor, his father promised to spend money for him somehow, if required to sell the paddy fields they own, but her parents couldn't afford it. So despite his parent's wishes, he made a decision even though he had the highest results decided to sacrifice his opportunity for her. He encouraged her to go to university, promising he'll take care of everything until she completed her degree in 4 years and went to work in a garment factory. He worked 24/7 to get as much as possible from OT and every other allowance given. All of that he spends on her needs. They were so happy and made plans to start their life together right after she finished her studies.
She did finish her studies and decided to get married to her boyfriend of 3 years. Leaving the who took care of all her financial needs. Apparently, she has found a new guy right after the first year. WHY? He asked her; she didn't really have an answer for him but promised to return the money he spent on her. He was just a loan she took for her future.
So Who is Winning the Battle?
The two stories above are a few of many millions out there that happened between men and women. What you should understand is neither men nor women are all good or all bad. It's always individuals. If you are a man who got betrayed and cheated by a woman, somewhere else, there will be a woman who got betrayed by a man the same way you did.
Some people blame the entire gender of the person who hurt them. That's not really a valid point of view. Just because you got hurt by one, ten or even a hundred, you are not qualified to judge the rest of the world. Each person is just an individual; whether their actions are good or bad, they can't represent their entire gender. You should not join those famous clubs out there and blame the opposite gender for hurting people. Neither you nor the person who hurts you represent the entire gender you are based on. You are just an individual.
For the answer to the question of who is winning, it's neither men nor women. Only the masters behind those big gender war clubs are winning, politicians using the conflicts for more publicity and votes are winning, mass media companies who use the conflict to create viral articles are winning. But you are not winning, whether you are a man or a woman.
When you get hurt by someone, you have every right not to go through that again, but you can't judge others based on that. And you really should not join those clubs out there to promote their agendas. You may feel sort of an accomplishment by joining those clubs and blaming the opposite gender, but that's not a win; that's just becoming a pawn of those clubs to promote their agendas. As a safety mechanism, you can put everyone in the same box so you won't be getting hurt again, but you should not spread the hate and dislike you have to society to create stereotypes about others of the gender that hurt you.
Lots of greedy, lustful, and treacherous individuals out there; and there are also, generous, kind, and caring people. Just because your experience with one or a few went wrong, you have no right to pass judgment on others. Imagine the situation if an all-powerful alien race decides to pass judgment on the entire Earth based on the first ten people they meet. Personally, I would prefer they go through us all.
- [Wide Writer] -