Memories 21 December 2021
Weird transfigurations …and dragonfruit pollen…new fecundity we hope and pray. Zest for life amidst the dross.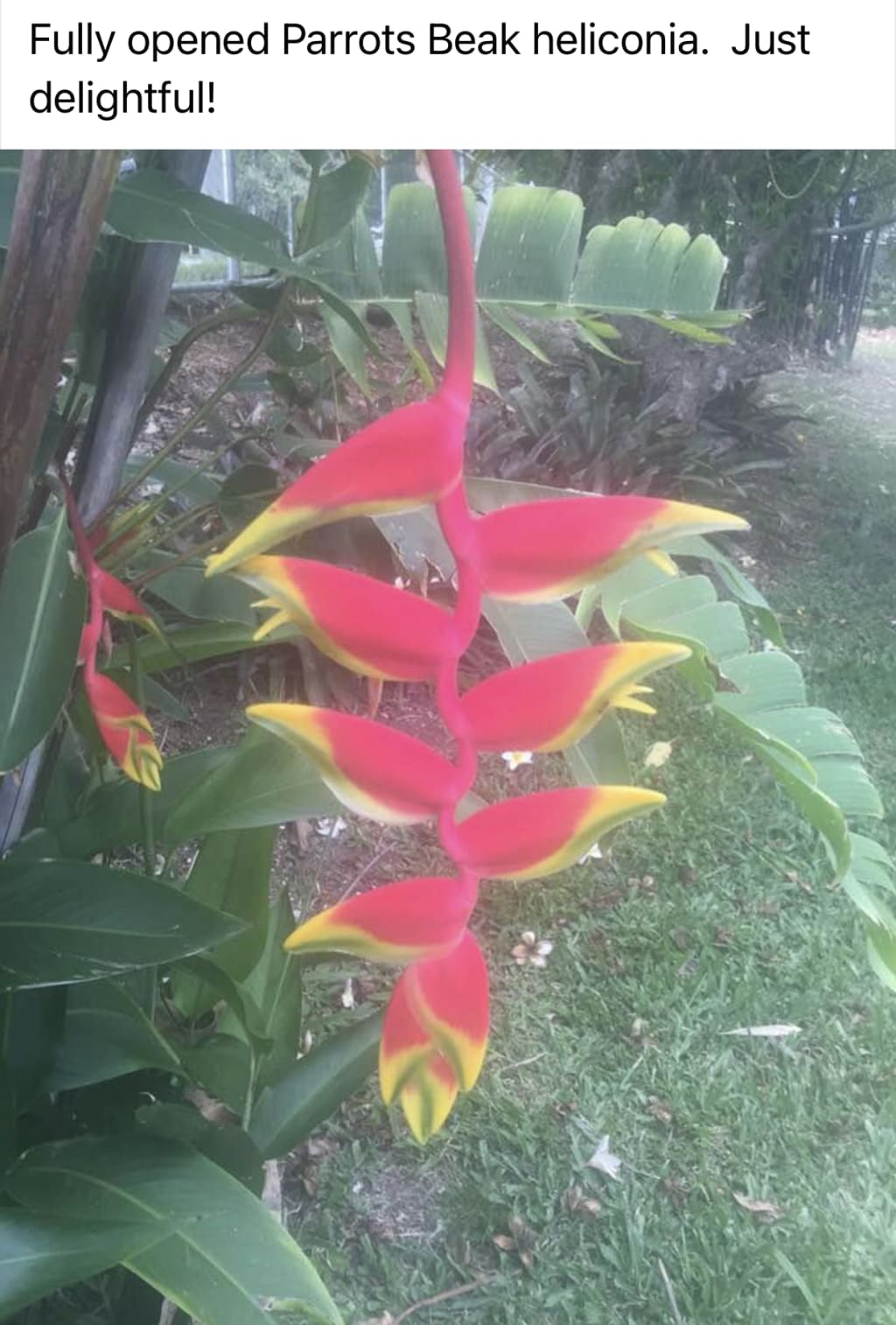 21 December 2021
Happy Solstice : northern and Southern Hemispheres. May we merit an end to Covid, to tyranny, to division. May the Sun shine on us and gift us life, renewal, joy, peace, Light and abundance and of course Truest Deepest most loyal Loves.
…
I fertilised my one and only flower yesterday with pollen I was gifted by the dragonfruit farm. I think it might be working. The flower is closing up but good solid green at the base. Fingers crossed it fruits.
21 December 2019
Back home from grocery shopping. Bahhh bloody humbug. It feels like torture. But I fought my way through it, soaking up the smiles and random kindnesses of service workers and other customers.
A grey eyed Santa Claus stared straight into my eyes as I sauntered past with my trolley. I got a little triggered as Dave used to work as Santa but I think he has brown eyes. Anyway I kept walking just in case but had to laugh internally. Fucking Father Christmas probably wants to fuck me too. It's getting a bit scary and weird.
I mean...really! Maybe being shagged by Santa might reactivate my long shutdown (on purpose!) sexuality. But on the other hand...nahhh. Daddy figures are not my thing. Although I do like pagan-hippie wild men types. Hahahaha. Fuck my life. Oh wait...it's been Fucked with enough.
Rise above...rise above. Queen of my own Destiny. Shining vaingloriously, delightfully, desirably in the Brisbane summery heat.
Happy Tanya today! I think I will dance tonight! After the birthday dinner at Ahmet's (silence..I kill you...!). If I am not too tired or my mood does not shift into anything untenable.
I am sitting, earthing...on the grass. Bobo is gnawing a bone. Charlie is chewing grass. I am chewing my libido. Like a grizzled piece of defunct gristle and laughing in the face of my sumptuous Cronedom.
The garden is peaceful but the energy is alive and vibrant. So many gods and spirits moving through this dimension as the veil is thin and my lungs are bad and I am being called upon to declare my honour to the holiest ones on this sacred space.
Perhaps they will give me a sign in no uncertain terms as to who really loves me, cherishes me and honours me so I can begin a new life with someone worthy of my essence.
21 December 2018
11:54 pm. Finally in bed. I had to take a bath as I found a big scratch on my foot and it was all swollen so thought a soak might be a good idea. Also wash off the sweat from the afternoon and evening.
I watched shows about ufos all night. Interesting.
Now let's see if the Astral will let me come out to play so I can rest and rejuvenate my 53 year old body. I achieved a lot today on very little sleep which is proof that I can do anything but the epic emotional breakdowns that follow are never pretty. But I managed to only take one dive today then floated myself up with some serious mindful self talk.
Anyway, all good apart from Penny has vomited on my bed so I had to clean doona cover with enzyme cleaner as I am too tired to strip it off tonight. She is purring guiltlessly, guilefully and smugly beside me. What a Puss!
Laila Tov. Hopefully I can shut off my brain. I have a book beside me in case that does not happen. Lmao!
21 December 2014
2.38 am. Home from casino. Danced all night. New band. My gods, the lead guitarist was smoking hot. He looked like Travis Fimmel. (Ragnor). I lusted over him all night while I danced in my spot. If he'd had Travis's green eyes as well, I'd have torn my clothes off.
Fortunately I did not let him know how I lusted over him. (Also I am in love with Dave but hell, there is life in the old girl after all!)
Oh and I was broke so I drank water all night and 2 free lemonades from the machine. Yayy! Proof you can have fun without spending loads of cash.
I was hesitant to go out after all the shootings and terror situations but all went well.
Outside the casino I stopped to chat to the guy with the tiny Pomeranian called Minnie. He asked me how I remember her name. I said, how can you forget a face like hers? She is gorgeous. Such a little lady!
I showed him Photos of Bella and how to use Google. He was amazed. I encouraged him to buy a second-hand phone so he can have the internet too.
Now home with my very happy kitten, a growling huffy Socks (who met me at the gate as he usually does and had a cuddle).
Sophie is under the spare bed in her boudoir and Penny must be outside. The neighbourhood is quiet, apart from the droning crickets. I love this time of night.
21 December 2013
3.25 am. Heading home. I had a great night dancing at pub and as is my habit, finished off the night singing along with George the Busker. Now waiting for the bus home.
...
So just as my bus arrives some guy walks up to me and says "take me home?" So I am furious. I said "what did you just say to me?"
He says "Merry Christmas".
I said, "merry christmas, now Fuck off. You don't walk up to a woman on the street and demand her to take you home! Do I look like a hooker to you?"
He says "I think not!"
"Well then" I said.
I almost missed my bus thanks to some horny (handsome) but ill-mannered toad!
I am now on the bus pondering the myriad of ways and reasons to celebrate my singular and weird life.
If only men had actual communication skills and didn't wait til they are blind drunk on closing time? They would have beautiful nights of passion with quite willing women. Grrr!
…
Home safe. Now chilling with a Jack Daniels and coke and chatting with my Paltalkians.
It's Dawn. I am disappointed that I am alone and Still single but it's preferable to being picked up off the street then tossed aside like garbage.
I am chastely holding out for The One whomever that man might be. Frankly after the rudeness I witness on my wild nights out, I'd rather hug crystal's rabbit, or Penny Cat.
I dreamt last night I got given a puppy but that is unlikely to happen for real.
G-d I miss Miss Bella Rosa and Zulu of course. Losing my fur family is like losing a human friend. Just as painful.
…
Finally lying down on my awesome magical Frida Kahlo-esque bed. Bliss! I drank 2 Jd's to finish off a wild energetic dancing night and to celebrate my freedom albeit celibacy. No-one worth risking my heart or loins over, so glad to be home safe and alone....again :)
…
Can't sleep so took a shower, rubbed coconut oil on my dry itchy skin (some relief) then drank water as I am probably dehydrated from all the dancing even though I drank water all night.
Took some Seroquel to bomb myself out but alas now have a headache.
The Romanian perve par excellence is giving me this huge old wooden tv unit so if I sleep now I won't hear him banging down my door.
Perhaps I should get up again, dress and go over there to tell him I will be unconscious all day? Then he will get all pissy and pester me even more.
He already complained that he tried to bring it over last Friday but I slept through his door knocking. Thing is I didn't ask for the tv unit thing so now I have to deal with him and be gracious at same time. Ffs!
Oh well if I fall asleep then so what? My neighbours must be used to my odd lifestyle by now - up all night and sleeping most of the day.
21 December 2012
The Mayan Calender is alleged to have predicted the End of the World! Well, I am still alive and standing in spite if the end of my personal world as I know it with my bloodlines.....again! Thank G-d for my friends who treat me with respect, admiration and loving-kindness!
I am glad I didn't get my kids' names tattooed on my arm after all. I would have had to chew it off! So much for the Love! I need to forget I ever had a family, ever! Destined to walk this world alone but protected by other hardy souls who truly "see" me and love me anyway!
21 December 2010
Miss Arons regrets she is unable to lunch today. Because she woke up in the morning and raised her weary head, licked the new day and went back to bed.
Oh Bon Jovi, I've screwed up your lyrics but I know you'll forgive me. Love to all. I'm actually up and awake now at 12.22 pm, so much to do so little time. That's what happens when you sleep a lot. LOL
…
A Heartfelt Thank You to the kind and generous Benefactor who has helped me keep my car going for a while longer. Baruch Hashem! and Baruch to the Kindness of a Stranger.
I don't know who you are, but I am truly humbled to be the recipient of your loving-kindness. A Special Thank You to the messenger who brought me this gift of further Freedom today. Much love and Many Blessings to All.
humanity
About the author
I write about my life experiences. I write about complex ptsd, the agonies, the angst and my post traumatic growth. About Beauty, Truth and Honour and little vignettes of comfort from the spirits that love me: living and dead. I also Dance!
Reader insights
Be the first to share your insights about this piece.
Add your insights