March is the Women's History Month!
And here's how you can celebrate it at home.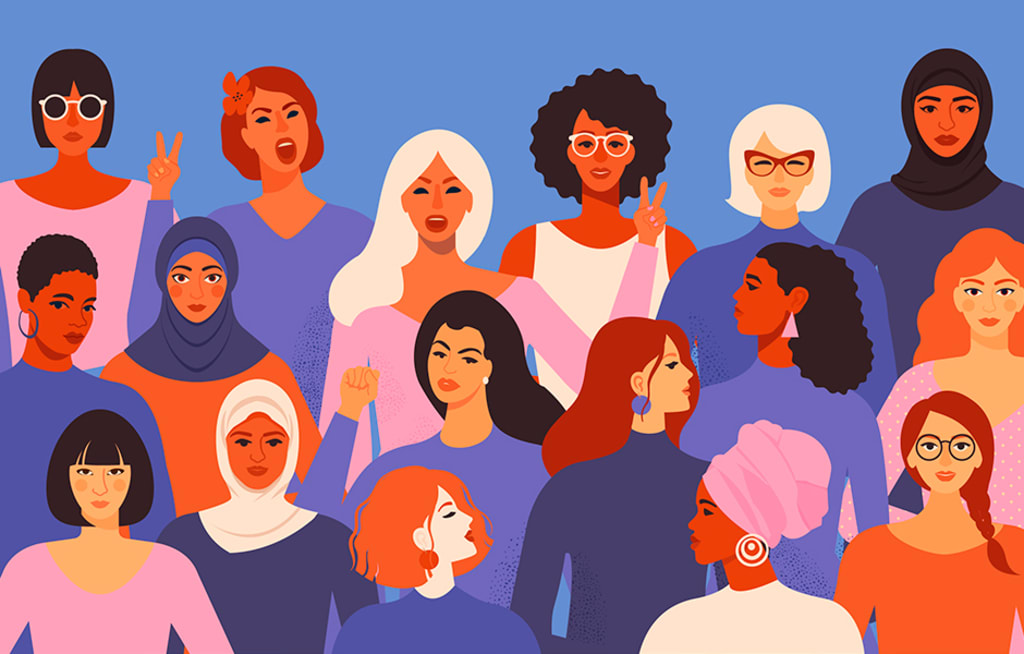 Women transform the world
"I would like to be remembered

as a person who wanted to be free.....

so other people would be also free."

- Rosa Parks
March is Women's history month. This month is important to all of us because it honors and celebrates women's contributions to American history and contemporary society. Did you know that women's history month actually started as Women's History week? In 1980, President Jimmy Carter proclaimed March 2-8 as the first national women's history week, but by then some areas had already extended their celebrations for a month. Basically, yeah a weekly celebration turned into a month.
"Women's history is women's right—an essential, indispensable heritage from which we can draw pride, comfort, courage, and long-range vision"

- President Jimmy Carter
Every year a new theme is selected and published to honor women's history month. This year's theme is the extension of the theme originally planned for 2020 "Valiant Women of the Vote: Refusing to Be Silenced."
Even though society is much civilized now, women are still subjected to workplace inequality, domestic violence, discrimination, and much more. So, let's take a moment to celebrate this special month by appreciating the many things women have done for us. But how do we celebrate women's history month during a pandemic?
Here's how you can celebrate women's history month at home
1. Get familiar with current women's issues
In this 21st century, we women are still fighting for reproductive rights and justice, economic justice, racial justice, constitutional rights, ending bigotry against the LGBTQIA community, access to equal opportunities, navigating careers, and motherhood. Try and listen to what women want. Watch documentaries that explore women's issues. Get familiar with why and how they are fighting against these issues
2. Donate to charities that center on women's issues
If you can and want to help the organizations fighting for women's rights around the world, DONATE. There are women organization which fight to provide health care and basic needs to women with no resources. So check them out and learn about their causes and do what you can to help.
3. Get inspired
Get inspired by some of our women's role models. Here is the list of my favorite quotes throughout history. Be familiar with how they fought to shape our history and our nation.
4. Be thankful
Thank your mom, your sister, your wife, your girlfriend, and all the women in your life. We wouldn't be here if it weren't for all the women who endured 9 months of gestation and eternal painful birth. Showing love to women who inspire and love us is a beautiful thing.
5. Watch a movie or documentary celebrating women
Watch a movie or documentary on powerful women of influence. Isn't it a great time to watch RBG? Undoubtedly, a great time to learn about the youngest-ever Nobel Peace Prize Laureate Malala. Watch it with your friends, have a zoom women's history month party.
Celebrate and respect women today and every day because women are the power who changed the past, are changing the present, and will change the Future. And celebrating women's history month, allows little girls to believe in their power to impact their communities, their nation, and the world.
Happy Women's History Month to all my Sisters out there. You all are AMAZING!!
Who run the world? Girls (girls)
Who run the world? Girls (girls)
Who run the world? Girls (girls)
Who run the world? Girls (girls)
***
Source: National Women's History Museum
***
That's it for some ways to celebrate women's history month. Leave a like if you enjoyed it! Tips are greatly appreciated.
Thank you for reading! Have a good day.