Mandy V the Pretty Wreckless Queen
The story of her rollercoaster life.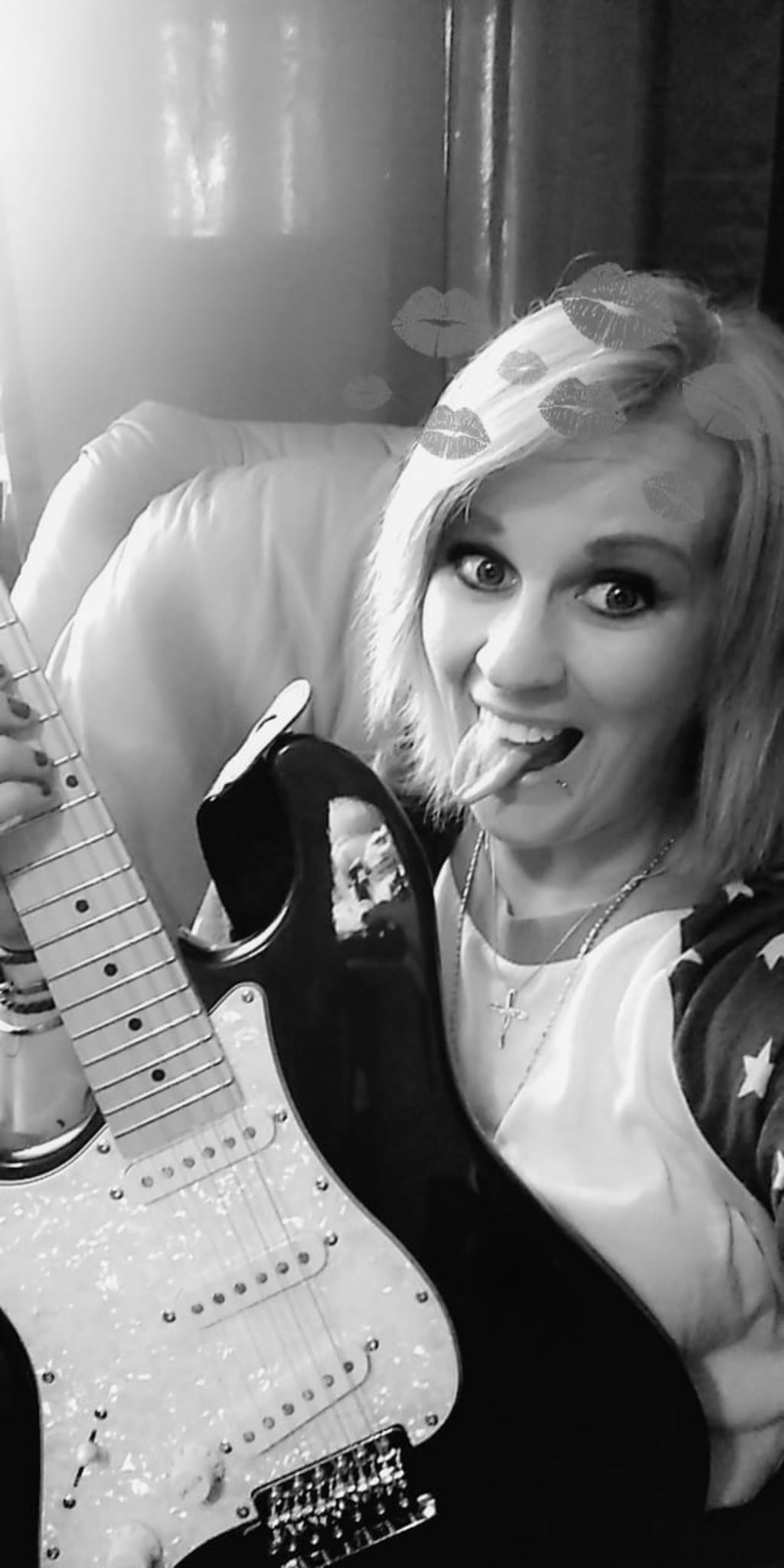 "I created a monster cause nobody wants to see Marshal no more, they want Shady I'm chopped liver" I guess thats something I could relate to. I feel like I'm Mandy, yet Pretty Wreckless. The Mandy in me is a Cosmetologist, Mother of 3, with an angel baby, a wife and master of panic attacks. Meanwhile, Pretty Wreckless is on Probation, just got out of jail and is struggling to grieve over the loss of her Ex who committed suicide all the while trying to stop the thought of her fathers suicide attempt from racing through her mind. Then there is her brother, Jeremy, who is in jail looking at some very serious jail time. Take me back to a time where we played as kids because as Tupac said 'Things Change and thats just the way that is it'. So fast forward to me at 31 turning 32 in the Spring. Life on the outside looks like a dream. I am married with three beautiful boys. My oldest son Benjamin I am hella proud to say that I have coached his soccer team twice, once as an assistant coach then later taking the reigns as head coach was fun for awhile but maybe I'm better off being a spectator, Lord knows my husband would rather have me on the sidelines to tackle my ambitious 4 year old Levi who thinks he can run unto the soccer field and chase after the ball with Ben. Then there is my adorable 2 year old Luke, who just today got a new hair cut by his brother Levi while Mommy was out at the Gym and doing the tanning thing trying to get all my errands ran before my oldest gets out of school thinking it would be cool for them to hang out with Dad for a bit... Note to self: the whole damn house will fall apart when Mama is gone, but hey isnt that what makes a family so great? I'd be lying out my ass if I was going to tell you how fucking happy I am because the truth is Mama Bear struggles with anxiety, depression, and Bi Polar Disorder. How is that for a tri fecta? I have found out since the loss of my son, Corbin Jonathan Vermillion, that mental illness is no joke. When My husband and I lost our son Corbin I was hit with so many emotions. I couldn't get out of bed for days and even the most beautiful days seemed dull and grey. My husband and I were planning a wedding in December (Crazy I Know) and Corbin was suppose to be our ring bearer along side of his big brother Ben but unfortunately on November 1st, tragedy struct and we woke up to find our baby boy not breathing. Losing a baby is a trauma I wouldn't wish on my worst enemy. We managed to pick up all the pieces of our broken hearts and pushed forward and I am ever so thankful we managed to find the courage to try again because in the tragedy that was losing my son Corbin I was then blessed with a rainbow baby Levi and as you already know soon followed by bouncing baby Luke. My Daddy always told me God worked in mysterious ways and I guess he was right. Thats right, yours truly is a preachers daughter. Most will laugh and say that is no wonder why I have turned to so many wreckless ways as it is no secret around here that I have struggled with a very dysfunctional relationship when I was younger that introduced me to drugs and many bad bahaviors. My oldest sons Dad and I almost were together for a decade and although current day him and I have managed to work out a shared parenting agreement and I'm happy to say he completely turned his life around and for the most part we can act like civil adults for the sake of our son. Unfortunately he was the downfall that introduced me to Pretty Wreckless. I spent alot of my younger 20 years smoking weed and snorting percocet but 'Fuck it!" I was prescribed it so it was okay right? WRONG. It wasnt my stay at Rehab that has enlightened me to a sober me but years of hard work and alot of the time I felt like I was failing miserably but its true what they say 'One Day at a time'. I'm slowly getting my act together and learning how to live life on lives terms, but the struggle is all too real. All of that being said I am happy to say life is turning out to be rather pleasant these days. I wrote a book about my angel baby Corbin and it made it through the publishing process and now I just need to read over the manuscript and financially fund it and it will be available on amazon and paperback. I have really been fortunate to live out my Salon dreams but after all my beauty school bliss I am finding that it is music that I am most drawn to. For my five year marriage anniversary my husband surprised me with hella dope sound equipment and a new laptop as well as touch screen monitors and bangin' speakers. I am hoping to find the time to record the music that I have wrote and hopefully teach myself how to play guitar. I have had some friends give me a few pointers here and there and I have Rocksmith on Xbox but I can tell you I haven't put in as much effort to learn as I would like to because, LIFE! Who the fuck knows anyways just yesterday I was filling out my application to go back to school and become a substance abuse counselor, Lord knows I know my way around a few drugs and if I could turn my mistakes into power to help others then hell to the Yes! So heres to being me, Mandy V the Pretty Wreckless Queen.