Lulu collapses after mouthing I love you to Dante on ' General Hospital'
Spoilers say she dies after asking her former spouse to care for the children.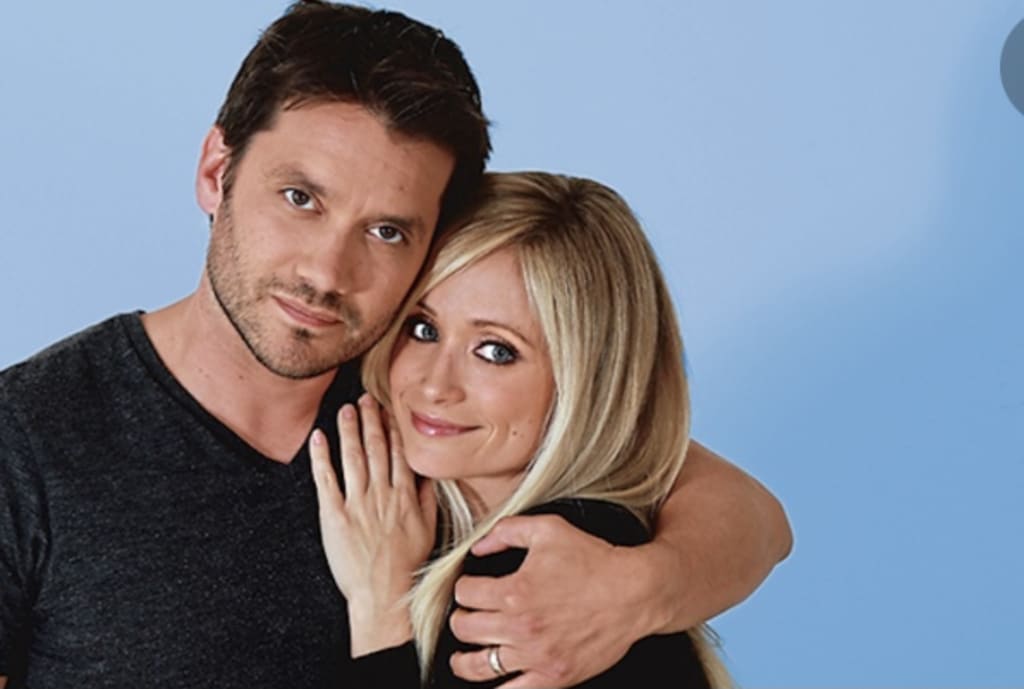 This could be the end of Lante
Spoiler alerts for General Hospital never predicted that Dev and Dustin would die in the ecplosion. This came as a shock for most viewers. Soap Dirt reported last week that Lulu would die and her last words would be for Dante to care for the children. After Monday's events many viewers were skeptical regarding spoiler alerts but now there is the possibility that Soap Dirt is correct. The information is said to have come from a trusted source and it might be reliable based on what took place on Tuesday . Lulu was told by a number of people to get her injuries checked out after the Floating Rib exploded. She refused and instead focused on Dustin.
OnTuesday Maxie got her best friend to admit that she was not going to accept the marriage proposal and admit she loved Dante. Maxie added that recent events prove there are no guarantees and insisted her BFF be honest with her ex. Lulu sent Dante a text and he met her in the hospital chapel. The words I love you were on her lips but no sound was heard. She collapsed and Dante picked her up and went for help. Will Lulu be casualty number three and ask Dante to care for her children? Truthfully if Lulu passed away, Charlotte would belong to Vslentin but Rocki would need his dad. Viewers are wondering what had happened to the General Hospital writers that they are bringing so much heartbreak to Port Charles?
The teenagers were just healing from Oscar's death and now Dev is gone. There are some viewers however who believe Sonny might have placed the teen somewhere to hide him. There was no official call of death by a health care professional so this could be true. Joss, Cameron, and Trina were also fond of their English teacher Dustin Phillips. Lulu and Joslyn are blood cousins as are Joss and Aiden who is Laura's grandson. Cameron is in the family because Laura considers all of Elizabeth Weber's children as her own If Lulu dies, all 4 deaths are intertwined and Sonny will be out for blood.
If Julian Jerome does not get out of town he will have Sonny and Cyrus after him. Renault is livid that Jason is still alive and Britt came clean to Sonny and Jason to save Brad. It will be interesting to find out if Ava allows Nikolas to help her brother or gives him up to Sonny because of Avery. The blood of Dustin, and maybe Dev and Lulu will be in his hands. Spoilers say that on Wednesday Kevin will have tragic news for Laura which could be about her daughter. The way General Hospital continue to flip things around the bad news could just as easily be regarding someone or something else.
After talking to Brit, Sonny sent Jason to find Julian. Meanwhile Brad pointed out to Dr. Westbourne that Lucas would never forgive him if Julian is killed. Julexis fans are up in arms because their favorite couple never got together once since William deVry had been back on the show. Some fans gave up on Julexis once Julian put the knife to his ex wife's throat but the two could have eventually found their way back to each other. Lante lovers are equally angry because many believed Lulu and Dante would reunite and leave town together. If Lulu dies from her injuries which more than likely are internal this reunion will never take place. What a mess the writers have made with two popular couples.
Be sure to tune in to Wednesday's episode of General Hospital because there will not be another new episode until Monday. This should be when the Wuartermaines enjoy pizza instead of turkey but who in Piry acharles will have celebrating on their minds. On Thursday GH will air the episode from December 23, 2019 where the cast performed A Christmas Carol. Friday's episode will be preempted because of sports. Whatever happens, fans are wishing the best to William deVry, Emme Rylan, Ashton Arbib, and Mark Lawson. Viewers are also wondering how long Dominic Zampragna will stick around.
About the Creator
Cheryl is a poet, freelance writer, published author and former Newspaper columnist. She has degrees in Psycology and Biblical studies. She enjoys sharing natural cures, and Nostalgia related info. Tips are greatly appreciated.
Reader insights
Be the first to share your insights about this piece.
Add your insights