Loveless Lovers
A Fictional Story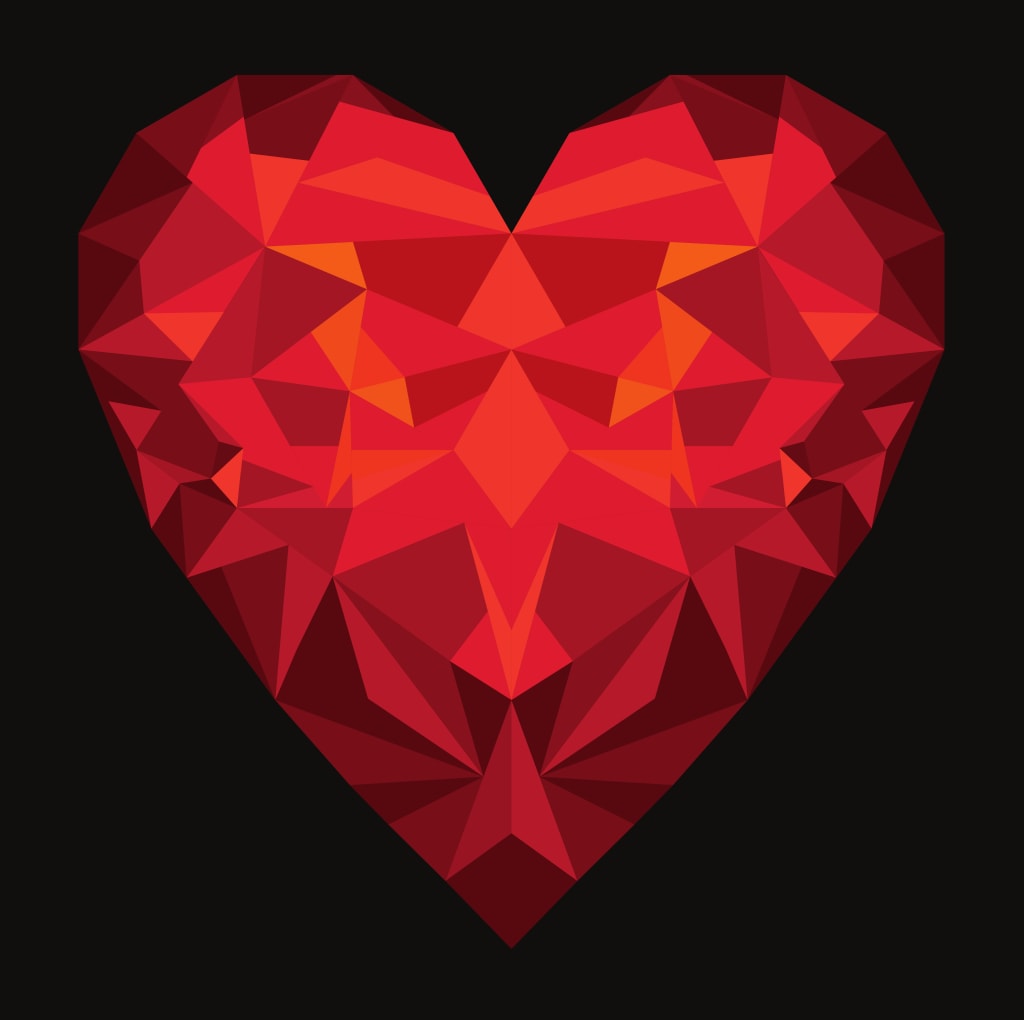 Serafina and Marty are sitting at a table at a fancy restaurant; they have already ate and are now drinking tea. It is late in the afternoon and the sun is about to go down for the night. The date did not go well despite Marty's efforts; they are both being quiet. Serafina is listening to the classical band playing while Marty hopes to think of something perfect to say. Rosemary is also at the restaurant. She is sitting with Howard, having a poor time. Rosemary has had a bit too much to drink and leaves Howard to make new friends, so she approaches Marty.
"Hello, How d'ya do?" Rosemary slurred her words as she spoke.
"You say something to me?" Marty asked.
Rosemary pulls up a chair and invites herself to sit next to Marty.
"The more the merrier," Rosemary said proudly.
"Sure," Marty muttered.
"Is this a private party I'm crashing?" Asked Rosemary.
"Oh, we got plenny-a room here," Marty corrected himself.
Rosemary put her hand on top of Marty's. He doesn't move her hand off of his. Marty was secretly relieved to have Rosemary there to break the silence.
"What do you feel like doing?" Marty asked Serafina.
Serafina looked into her glass, then looked back at the band.
"I had the stuffed peppers," Rosemary said proudly.
"Would you care to dance?" Marty asked Serafina in another attempt to win her over.
Rosemary spoke quickly before Serafina ever had a chance to reply. However, she was going to say no to dancing.
"Lord, I love to dance. At school, kids called me the Dancin' Fool. Went somewhere dancing every night. One night I went dancin' at a big Valentine party. I danced so hard I swooned! That's when they called me the Dancin' Fool," shouted Rosemary.
Rosemary grabbed Marty's hand with both of hers and tried to pull him towards the dance floor. He pulled his hand back and put both of his hand in his lap. He then gave her a warning evil glare, but Rosemary didn't take the hint.
"I may be an old school teacher, but I can keep up with you, Handsome!" Rosemary declared.
"You can't just walk off onna girl like that," Marty gestures to Serafina.
Serafina doesn't appear to be paying attention.
"I was going to say something …" Rosemary said abruptly. "I used to have a boyfriend who was a cowboy. Met him in Colarado. He was in love with me 'cause I was an older woman and he had some sense. Took me up to the mountains and proposed. Wanted me to marry him right there on the mountain top. Said God'd be our preacher, the moon our best man. Ever hear such talk? Didja? Didja?"
Rosemary's presence was beginning to annoy both Serafina and Marty.
"I'm not interested in that sort man-crazy business," Serafina said angrily. "There is a wild bunch of boys and girls in this town. In Sicily the boys would dance with the boys because a girl and boy could not dance together unless they was going to be married. But here they run wild on islands! — boys, girls, man-crazy teachers …"
"I'm just a tease, if I said anything to offend you, —" Rosemary starts but Serafina interrupts her.
"Disgusting!" Serafina continues, "When I think of men I think about my husband. My husband was a Sicilian. We had love together every night of the week, we never skipped one, from the night we was married till the night he was killed in his fruit truck on that road there! And maybe that is the reason I'm not man crazy and don't like hearing the talk of women that are."
Serafina looked at Marty and realized she had hurt his feeling talking about her recently passed away husband.
"Are you kidding?" Marty squealed. "Everybody's always telling me to get married. Get married. Get married. Don't you think I want to get married? I'm thirty-six years old. I been looking for a girl every Saturday night of my life. I'm a little, short, fat fellow. Sooner or later, there comes a point in a man's life when he gotta face some facts, and one fact I gotta face is that whatever it is that women like, I ain't got it. I chased enough girls in my life. I went to enough dances. I got hurt enough. I don't wanna get hurt no more."
Serafina looks back at her wine glass. Rosemary, on the other hand, looks offended by Marty's outburst.
"I don't think that's right in the presence of ladies." She stands up just to fall back in her seat. Then gets up again. She begins to stumble her way back to Howard. However, she makes sure to leave one parting message to Marty: "Howard's just a friend-boy… not a boy-friend." She said in a soft quiet voice.
After a bit of awkward silence, Serafina finally makes an attempt at an apology:
"I don't know why I told you. But I like what you said".
Marty begins to cry a little, but only a little. The two make eye contact briefly until Serafina looks back into her now almost empty wine glass.
"I cry alla time. Any little thing," Marty said softly. "My brother-in-laws, they're always telling me what a goodhearted guy I am."
Serafina fiddles with her glass more, growing more and more uncomfortable.
"I can't — swallow my heart!" Serafina chokes on her words. "I can't breathe."
"I know exactly how you feel. I can recognize pain a mile away," Marty stands up and puts on his jacket.
"Let me get a packa cigarettes, and I'll take you home." Marty puts out his hand to help Serafina get up from her chair.
"Thanks," Serafina sounds better already.
The two walk off in the sunset together, both completely aware there will be no second date.