Love more: nature, summer hits, each other
Coping mechanisms for COVID-19 lockdown
Last weekend I participated in my first ever Zoom hosted birthday party. We all dialled in from our respective locations around Europe and had a few drinks together as if we were down the local. Everyone attempted to outdo each other with party paraphernalia including wigs, hats, sunglasses, and flashy jackets- baubles from festivals and house parties of bygone days.
For anyone considering it, I'd chalk it up as a resounding success. I had a good time anyway. Despite conversation being a little disjointed at times, the intended celebratory spirit prevailed and there was a certain novelty factor. As people popped in and out of the grid on the screen they were greeted or farewelled with kisses and declarations of love.
We're fortunate that modern technology allows us such vicarious pleasures. If used correctly, it's now more than ever that the myriad of apps and platforms available can be used to administer relief from the monotony of occupying the same rooms for weeks on end.
For me Instagram is like a slice of visual cheesecake, my personal recipe of the elements of humanity I want to greedily consume. After my annual trip to the Lake District- a natural marvel in the northwest of England- was cancelled and the bucolic benefits it brings lost, I've been taking solace in certain accounts. National Geographic has always been a stalwart for me but on my recent travels around the internet, researching stories for a weekly newsletter I edit, I discovered a new favourite.
@subparparks is an illustrator's project to render the 62 national parks of America, inspired by quotes taken from real one-star reviews of the parks themselves. They take the form of satirical advertisements with slogans such as "I've seen bigger Mountains" (Mount Rainer) and "There are bugs and they will bite you on your face" (Sequoia). It's clever how the illustrator, @ambershares_, has turned the underwhelming comments around on themselves, and the current situation adds an extra irony I think. At today's count she's 27 in and I'm looking forward to the rest.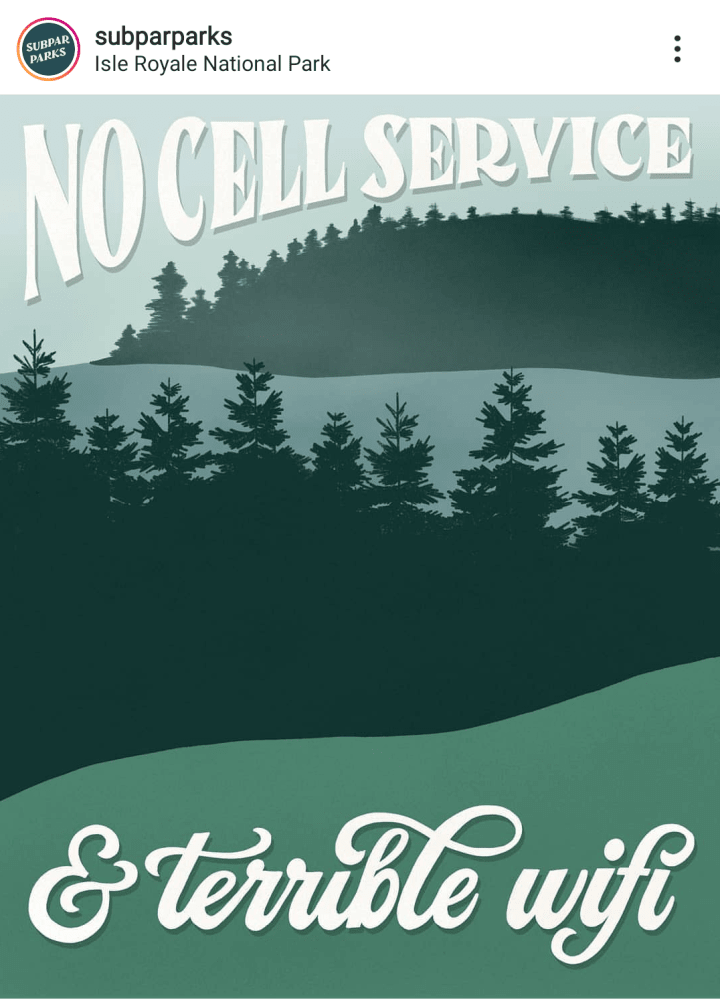 There's an unspoken dread in the northern hemisphere that quarantine restrictions will last through our precious summer, where we're rewarded for enduring all the cold and gloom of winter. As I recline in the hermitage of a shady tree writing this, the temperature in London has sneaked into the low twenties and there's not a cloud in the sky. This is remarkably clement for early spring and would normally engender everyone to gather in the daisy-speckled parks and beer gardens. But we can't, for good reason. It may be that we have to spend the summer of 2020 separated in our homes, forbidden from indulging in the normal estival activities. Back to digital vicariousness! One of the upsides of the crisis is that a lot of content that normally we wouldn't be privy to has been made available online. My current treasure trove is Mailchimp's anthology of short films that were supposed to be screened at the now cancelled SXSW festival.
Again, these were discoveries I made whilst looking for things to include in my weekly newsletter (the theme is feel good news and quarantine recommendations). I've been devouring them and telling all my friends as they barrage my socials with Tiger King. The standard is high, but there's one I found lifted my spirits in particular. 'Summer Hit', by German director Berthold Wahjudi, follows the romance of two young people living the jocular lives of Erasmus students taking a semester in Munich. Nostalgically shot and soundtracked with moments of genuine humour, you're transported back to long holidays spent with close friends and lovers- although you probably didn't look as cool as them. It's not Coronavirus related but provided an unexpected pick me up I didn't know I needed, comparable to eating an ice cream or kissing a head of warm hair.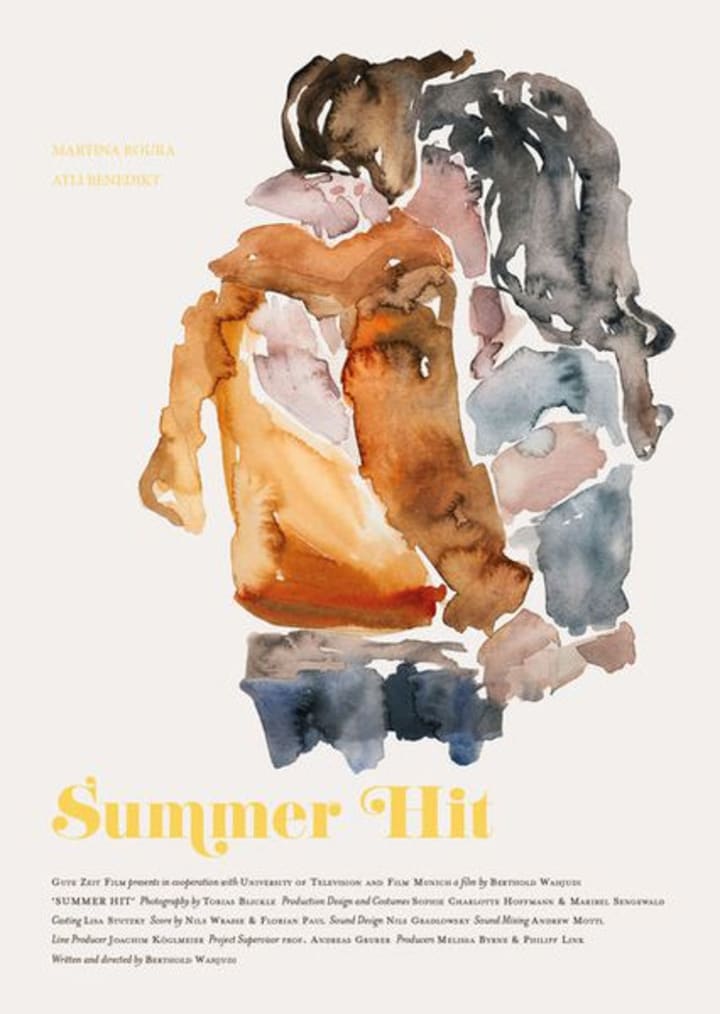 Hopefully we're all free to enjoy our summers as unfettered as today's sunshine. If we are then it's going to have to be a full team effort with everyone pulling their weight, even if that just means sitting on the sofa reading or watching TV. It's heartwarming to see how communities are coming together around the globe to help each other. From the singing and outdoor aerobics classes in Italy to the 'caremongering' trend in Canada, my preferred social channels and news outlets are full of uplifting stories showcasing the best side of humanity. One particularly powerful image that's stayed with me came courtesy of BBC news, showing a picture of the Christ the Redeemer statue in Rio de Janeiro with the flags of all the countries affected by Coronavirus projected onto it.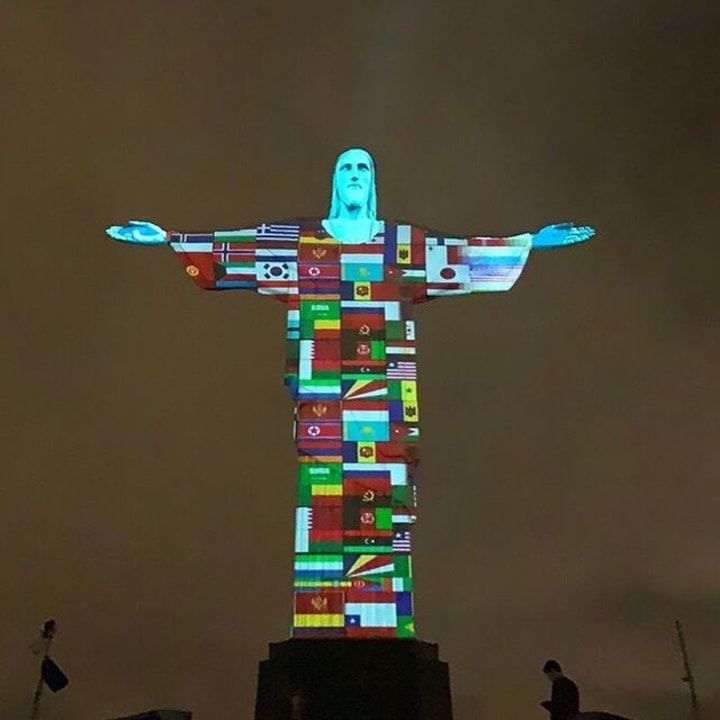 It also had #praytogether projected in different languages. Some of the countries on there aren't particularly friendly with one another, but hopefully a positive outcome from all this is an increased empathy that we're all human and occupy this earth together, and some of the shared compassion will remain even after the pandemic's over. Once COVID-19 is vanquished there are other issues we need to overcome that will require similar levels of mass cooperation.
I write this from the comfort of my garden whilst gorging on olives like some Roman princeling. An incongruously large bird of prey circles and swoops overhead, is it some kind of omen? Either way, life could be worse. Much love to everyone, especially those who aren't as fortunate, and kudos to all those on the front lines who are inside toiling to save lives and keep the nation going. If you're reading this, thank you. Can't wait for the party when all this is over!