Little Black Book
For plans, thoughts & secrets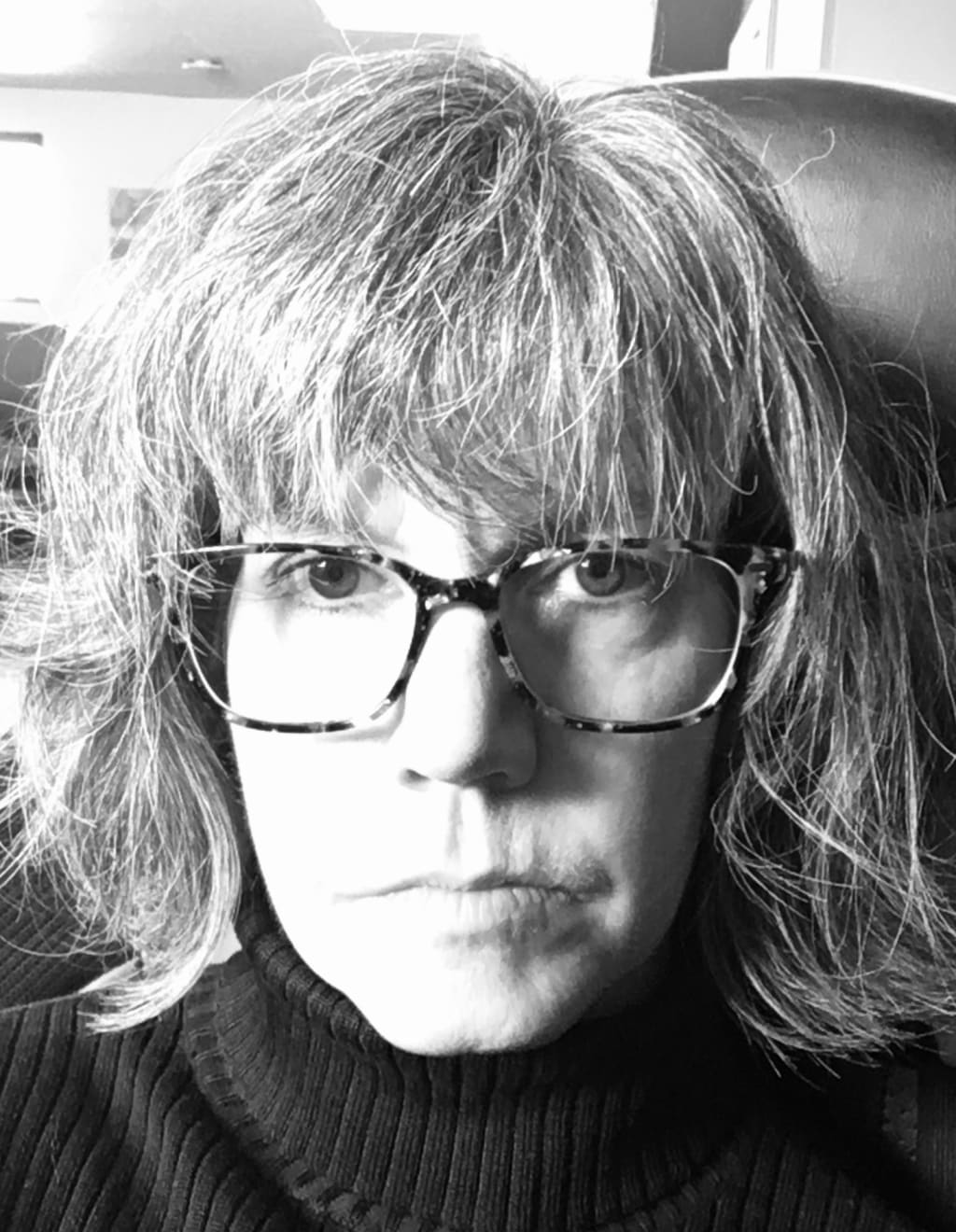 "Ah, balls", Gloria Bernice Mahoney muttered as she tore apart the contents of her purse.
"What is it, Glo?" offered Phili to her girlfriend, half dismissively, half curiously.
"I can't find my Moleskine, for crying out loud," she said with slight panic, referring to the little black book she used as a journal. "I was sure I had it in here this morning and now I don't know where it is".
"Well, where'd you last see it?" Phili put forth in a half-assed attempt at being helpful.
"In my purse. Duh." Gloria wasn't in the mood for Phili's brand of help.
 At last, she located it - at the very bottom of her small but jam-packed shoulder bag. "Ah, thank Pete!" she said, clutching the tome to her chest.
 "Ok, relax now - it's not like it contains nuclear codes, Glo. Take a deep breath and move on with your life", said an unamused Phili, now that any chance of drama had passed.
 "You don't even know," countered Gloria. "It's more valuable to me than you can imagine. It's got all my plans, thoughts, and secrets".
 "Then it doesn't belong in that compost bag you call a purse." 
"Ok, see you later, Phili," suggested Glo as she repacked her purse, grabbed her pen, and sat down at the kitchen table to make today's journal entry. "I don't want to keep you from annoying anybody else today".
"Fine," Phili replied, as she got up and made her way back upstairs to her home office. "I'll see you at supper."
 Gloria waved her hand in farewell, but was already ignoring her, flipping the pages of her book to reveal a new blank page.
Glo had known for three days but the cheque arrived today. She hadn't mentioned it to a soul, not even to her beloved partner of 10 years, Phili. She'd received word of her late great aunt Viola's endowment, part of an estate settlement in which Gloria had been designated a beneficiary.
As a child, Gloria had known of Viola as her father's eccentric spinster "Aunt Money Bags". Sadly, at the age of 91, Viola had passed away a few months ago. News of the inheritance, despite the circumstances, was a very welcome surprise nonetheless.
She began to write:
How to spend $20,000.00
- Make a donation in Aunt Viola's memory – amount and charity TBD
- Splurge on a full tank of premium fuel
- Pay off credit card balance and cancel card
- Get Phili a make-over
- Charm lessons for Phili
- Rent a cabin in Cape Breton for a week in August
- Learn to invest via Reddit (or consult with a real life financial advisor)
- Do something nice just for ME
"Something nice just for me…" she said aloud, dreamily. "But what?"
To answer that question, Gloria only had to gaze inwardly for an instant: her guilty pleasure, her happy distraction, was writing.
Not typing or dictating - it was the physical act of holding a pen or pencil and transcribing thoughts into words on paper, the smell of fresh ink or lead on an untouched page that stirred her soul. Through writing, Gloria could travel to the bounds of her imagination; she could be whomever, wherever she wanted to be; she could be as shy or as magnanimous as she dared; she could organize hers fits of whimsy or she could lay them all out there and let her pen be her compass. And she didn't need permission or guidance - she could just let it all happen organically. And when she was done, she could literally turn the page or choose to revisit her words periodically as the mood should strike. It was liberating and it was all hers.
So how would Aunt Viola's generous gift tie into that?
Maybe... she could use some of the money to invest in herself. Sure, she could be practical and responsible and accomplish some of the things on her list. Maybe she could also use some of the money to fund her passion - to create a cozy little writing space for herself; to purchase new writing materials like notebooks and printing instruments; to take part in writing classes or workshops to hone her skills; and to research opportunities to perhaps share some of her work with a wider audience someday.
"Yes..." she announced to herself as she picked up her pen once again and began to add to her list. "Yes indeed, Aunt Viola" she mumbled into the air around her with a smile on her face.
Maybe she'd tell Phili; maybe not. She still had her Moleskine for her plans, thoughts, and secrets after all.
About the Creator
Ms. Carroll is a 40-something year-old veteran public servant and mother of three adult children. She and her partner Hal live in Amherst NS with a sweet, anxiety-ridden rescue dog. Shelley loves running, red wine, and laughter.
She/Her
Reader insights
Be the first to share your insights about this piece.
Add your insights