Life's Serendipitous Trails
Finding a life partner and knowing he was the one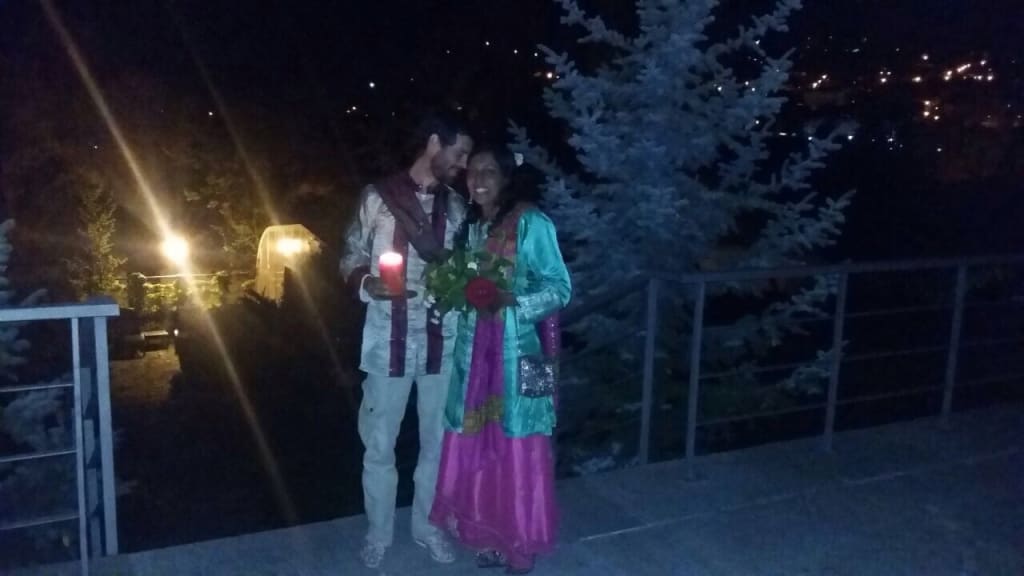 At our commitment ceremony
Serendipity and synchronicity
As time and life flows, there has been parts within my life where I was not as resistant to what was happening. Sometimes when resistance is experienced it could indicate a nudge to start letting go. Releasing who you think you are, often leads you to understanding what you are not.
In my life, the more I let go, the more I feel more in tune with my Spirit nature. Ideas fall away, intuition increases and I am no longer being dictated by what is happening around me, I am more in tune and present, therefore my decisions are based more on my gut instinct rather than my intellect or emotions.
The more I follow the faculty of intuition which could translate into trusting my gut, it has great effects in what is manifested. Some of the manifestations I have encountered were surprising but very welcome. I was really grateful for the people and things that arrived at my doorstep without very little effort. It was as if the use of trusting the gut, which is sometimes scary but necessary, taught me to trust the unknown, as I had no idea what would happen or had any plan when I decided to follow a specific direction in my life.
Along with manifestations comes the sense that time has come together and sychronistic or serendipitous occurrences are witnessed which causes a sense of deep appreciation for life itself. It is only when I look back with loving and appreciative eyes to my past that my life wasn't accidental or random. It was designed and created for a purpose.
I look back at my life and the one of the most cherished moments of my life is when I met my husband. The road toward the encounter was serendipitous and little signs sparked a feeling of magic the more we knew more about each other.
Here's to serendipity...
Same place, same time
Whilst I was on a Camino with a friend, I left our hotel at 1pm to carry on walking the Camino. I left my friend who needed dental work as a couple of his teeth had fallen out and he needed them fixed. I told him farewell and I started my journey on the Camino solo as I listened to my gut. I had left pretty late, most pilgrims leave at about 8am so they can rest and find a bed at the hostel without a problem.
At about 5pm I crossed a road and just behind me I could hear someone walking as the crunching of gravel was so loud against the quietness of our empty surroundings. As the figure overtook me, he looked behind him and greeted me. I had three seconds before I either kept walking by myself or with this new pilgrim, so I quickly decided a bit of company was welcome. Little did I know that I chose to walk with the person who would be my husband, who had decided to also leave his home around 1pm.
We both got a bit lost in finding the correct trail of the Camino but at 5pm we had our serendipitous meeting and kept each other's company from that moment onward.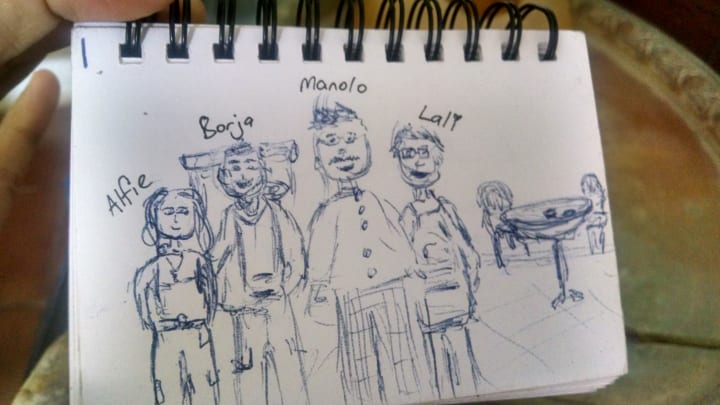 A sign at my 21st birthday
At my 21st birthday my theme was 'A Salsa Soiree.' I bought a Spanish flag and hung it on the wall. Little did I know that I would go to Spain seven years later where I would find my husband.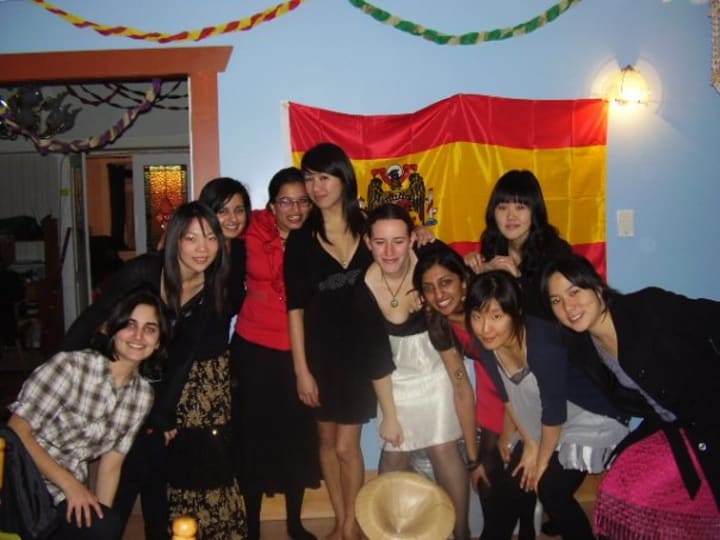 Antipodal points
The location of my husband's birthplace and mine is antipodal. I was born in Auckland and he was born in Seville, Andalusia. Sometimes it is necessary to travel across the entire world to find what you are looking for.

Mythological last names:
My husband's last name is Ares. His name means the God of war and courage in Greek mythology. Ares symbolizes the spirit of war and was the first son of Zeus and his wife Hera.
My last name is Laxmidhar which is derived from the Goddess Lakshmi who was the Goddess of wealth and good fortune.
Although Ares represents war, Borja is a peace driven guy, a true Libran in my opinion. Although my name represents wealth, I am humbly living, being the bread winner and paying off a mortgage we will probably have for at least 30 years.
However, as a Goddess of good fortune, I think I could relate to that!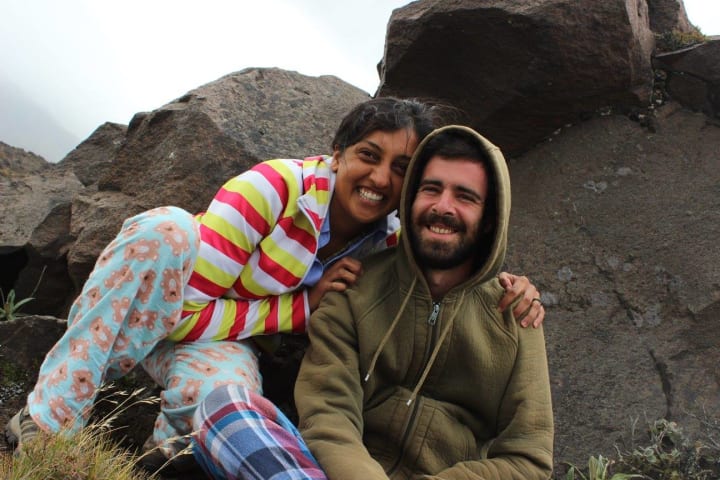 marriage
About the author
Love words and their origin. Like poetry. Rumi is my favorite.
Thank you for stopping by.
Facebook: Alfiya Re Lax
Reader insights
Be the first to share your insights about this piece.
Add your insights