Libyan floods
How donors can support relief and recovery of Libya's flooding survivors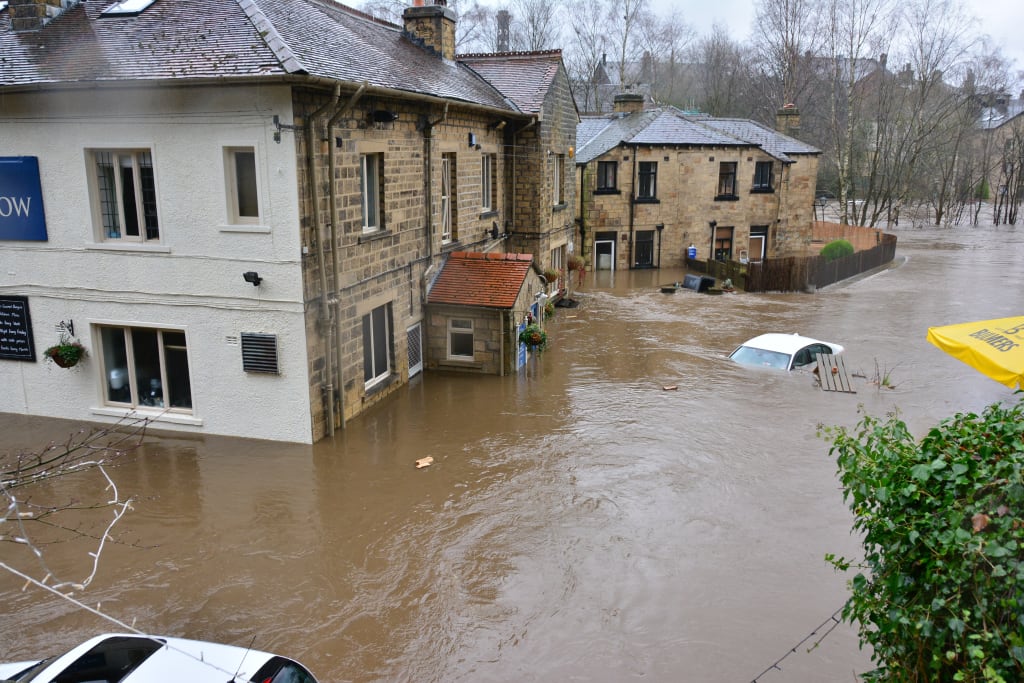 The losses that have taken place are beyond comprehension during the past week. Two dams broke as a result of the excessive rain brought on by Storm Daniel in northeastern Libya on September 11, a few days after the terrible earthquake that struck Morocco and destroyed the nearby cities of Derna and Al Bayda. Over 11,000 people are said to have died in the catastrophe, and thousands more are still unaccounted for.
Humanitarian help is desperately needed for the flood victims in Libya, but it would be an understatement to say that the country is difficult for aid workers to operate in. How can U.S.-based charities help relief and recovery efforts where political unrest and humanitarian need coexist?
Humanitarian aid in a challenging setting
Libya has a lengthy and difficult history. The 2011 rebellion against Moammar Gadhafi's rule was more recent and supported by NATO. According to our catastrophe profile for the Libyan flooding, "Libya's vulnerability to disasters is increased by its political conflict, which has seen a power struggle between two rival administrations." Statistics on the extent of the floods fluctuate between the two opposing governments, and recent bloody warfare has put the nation in danger. The deluge took advantage of the insufficient disaster preparedness procedures; as a result, several lives were lost.
We've heard from numerous organizations that they want to deploy but require resources. Significant security problems exist nonetheless. Before the water hit, groups that already have a presence in Libya experienced daily operational difficulties, mostly because of "bureaucratic and administrative impediments." Those difficulties will arguably be made worse. We also don't know how openly the various Libyan factions will accept outside assistance.
The implications for donors
The challenges that Libya is currently encountering in its recovery process cannot be ignored. However, the urgency for humanitarian aid necessitates the involvement of the CDP and the international community to provide assistance where it is most crucial. In this pressing situation, it is imperative to make informed decisions regarding donations for each tragic event, utilizing the expertise developed within my profession.
Here are four tried-and-true methods that can help donors give wisely in order to support survivors of Libya's floods most effectively, especially those in danger, marginalized, and neglected, like refugees and migrants, children, women, and girls:
The best-positioned international nongovernmental organizations to assist foreign donors in responding to the crisis are those that already have a presence in Libya. Organizations having strong ties to Libya will be given priority by CDP's Global Recovery Fund, especially those that already collaborate with regional groups.
Think long-term. Flood damage recovery will take years. There is a present lack of resources for emergency relief, but there are also long-term requirements, such as those for mental health, economic development, the restoration of livelihoods, and community reconstruction, which require charitable funding.
It's okay to take a break. We know that upwards of 95% of catastrophe giving goes to relief and response, leaving the remaining 5% for preparedness, mitigation, and recovery because of the Measuring the State of Catastrophe Philanthropy work we do each year with Candid. That 5% is insufficient. Donors can set aside money for unfulfilled needs after waiting to observe where other actors direct early funding. Do not be afraid to consult the experts. Resources and advice about organizations operating in impacted communities can be found at CDP and InterAction.
CDP is useful
Donors have the ability to assist with efforts to tackle the ongoing as well as ever-increasing problems that Libya's flood survivors are going to face through the Center that is going to belong to Disaster Philanthropy's Global Recovery Fund.
Reader insights
Be the first to share your insights about this piece.
Add your insights