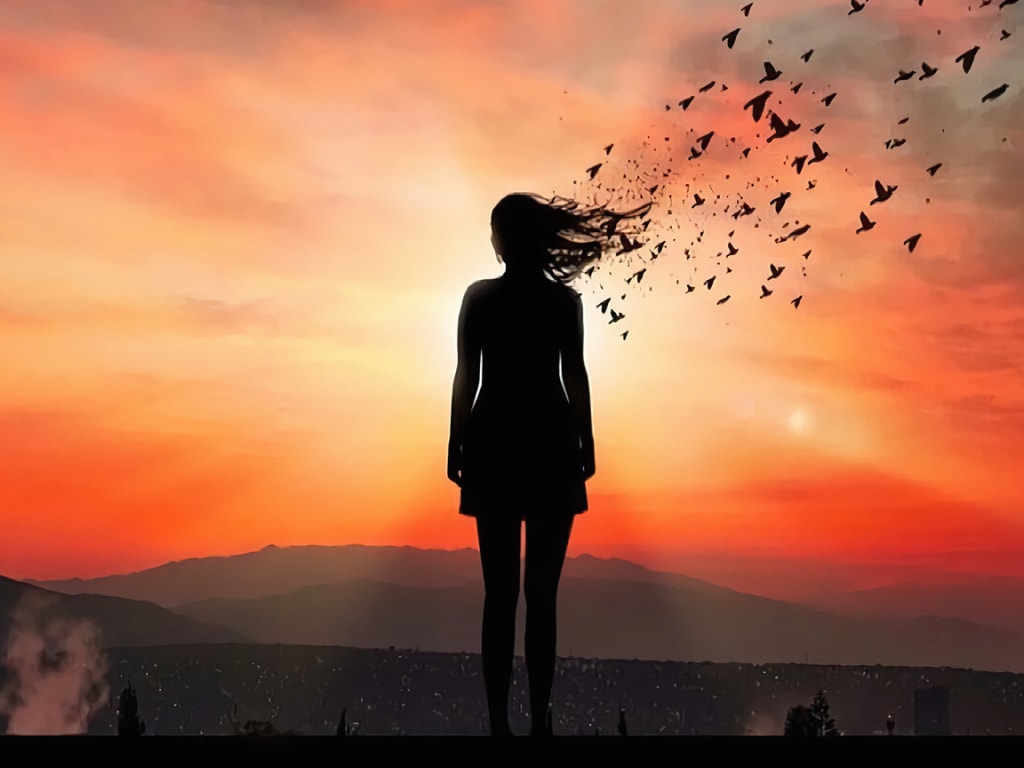 Hello everyone, hope you are all safe. I know that all of us are finding it difficult to fence ourselves between four walls for a long time amidst hearing all the possible updates about the current pandemic. I hope this post could emanate some positivity out of you and hope you spread the same to others.
A search in your life will always help you find little treasures and it's not an exception for me today. Eureka(a loud shout), it's my '' SLAM BOOK ''. And that's the only book we filled more than our answersheets back then. Slam has always been one of the best things in our school diaries. I know a grin could have already beautified your face. Tons of memories hidden inside our bags which we always love to rummage till date. Yeah, that phase has always been the everlasting spring in our lives. It went from the gate to corridors to classrooms, which gave us the space to sketch our own stories and left us with gallons of memories. There were few horrific moments of being chastised by our PET staffs for being so amenable, you see, for launching our handmade rockets, to our tremendous efforts to bunk classes and effortless submission of the carbon copies of our friend's assignment and what not. Starting from the morning half-way brush to soporific bench hours in the name of special classes, it was always a thrilling adventure round the clock. Those days we always wished to matriculate ourselves in a college but now there's not even a day we don't think about our schooling. From a place where school teachers went to great extents to make sure that we were comfortable in our own space, we were suddenly pushed into a space where professors were least bothered about our existence. Wish I could travel back to my school life which has given me gallons of realisation and indelible impressions on how to be and how not to be.Though we also had some gloomy moments, It has really made us self-propelled, self-controlled and self-guiding people, to accept the challenges of life without hesitation excluding some common mistakes we still do. Let's get into a short glimpse of that wonderful journey.
I still have no idea why we have something called Pre-KG because we literally did nothing but just slouched on the wooden couch, swallowed the snacks and tried hard to scribble an alphabet ( ROFL). We then spent the next two years of pre-primary, honestly just to test the patience of handling staffs. The only job was to play in the garden and build aesthetic sand castles. Back then in the garden, our ultimate aim was to slide down the slide as many times as possible and push the kid in front of you so that he would head down directly in the sands. We would have also had the competition of buying the new kinds of erasers (popularly known as bomma rubber) and the Great magical pencil(Shakalakaboomboom).Then came the promotion to successive levels of mischief. It would not be fair enough if I forget to mention cartoons like noddy, Oswald, Thomas and his friends, Teletubbies, Tom and Jerry, Pingu, Powerpuff girls, Miffy which gave us the supercalifragilisticexpialidocious(trying ways to pretend I'm good in writing, LOL) feel every single day. I still remember all that fun...
Sneaking around the corridors, drenching ourselves in the rain, watching our play ground turn into swimming pool and expecting for a holiday declaration from the news channel (only reason we used news channels) and stealing the colour chalks. We did it all. One more incident that I can never forget is what I call "The Rat's Day Out'' and sometimes''The Toad's day out''. Our Language Teacher would take continuous classes for three periods (I know this may sound safe for not disclosing the subject... but we were all sleeping as always)
And suddenly someone from the corner of the class would scream "Eekkkksss….There's a rat here "… we all would jump on our bench tops where more shouting and screaming would follow. Somehow our staff would convince us all and make us sit at our places so that he could take his class. But we all would put our great minds to use and start the RAT hoopla again. Atlast, the staff would get frustrated and call the peon. The class would be vacated and the peons would go on a RAT HUNT (Like treasure hunt). Finally, after 15 minutes, the peon would catch the rat and throw it out of the window for which the staff would heave a sigh of relief . But the moment we step inside the class the bell would ring, and we would heave a sigh of relief.
In my school, when I was doing my 10th grade, I guess atmost all of us were scared only of our physics teacher (supposed to be the Rajamatha of our school). And you know what, fate always plays the best in our lives in deciding the destiny. She was my class teacher till my 12th grade but honestly it was only by then we realized how friendly she was by heart. I still remember the way she would fight with my principal for borrowing her period and those 'Tom and Jerry' moments we would have in our loud class rooms when we heard the sound of her anklets down the stairs. Till now, It remains the best phase of my life.
There are many nostalgic memories of those bygone days that would bring back smiles and tears in our faces but this single post is not enough to suffice them all. They still continue to sweeten my mind and fill my life with vigour and zest even after all these years. It was happy to recollect every single joyous moment of my childhood, thanks to my SLAM..
Reader insights
Be the first to share your insights about this piece.
Add your insights