Let Go
When It's Simply Not Working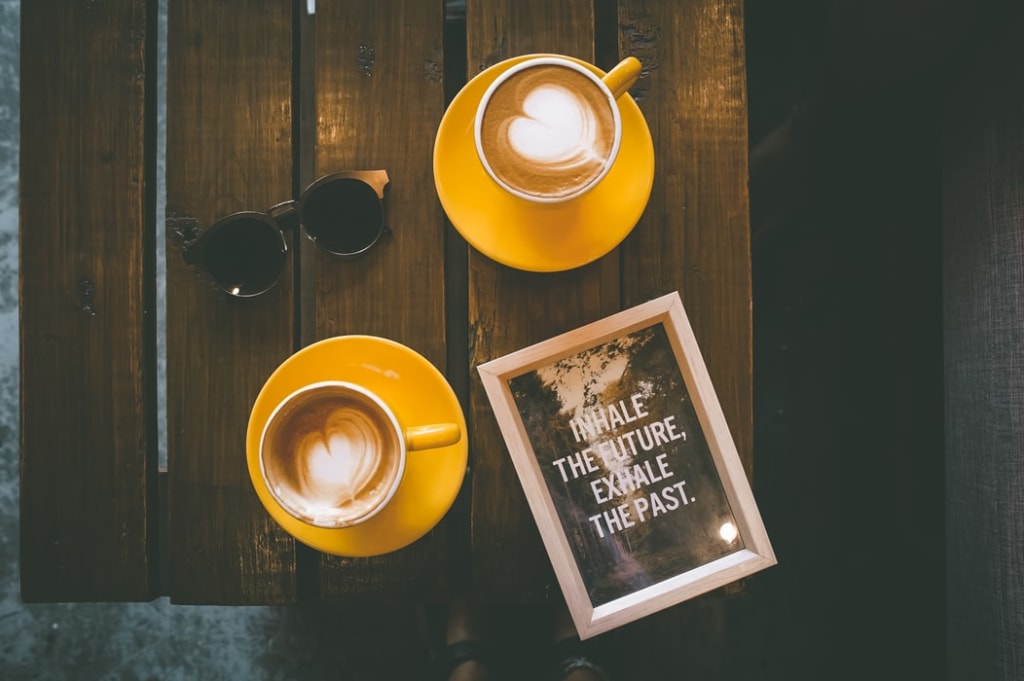 Photo By: Toa Heftiba courtesy of Upsplash
"In the process of letting go, you will lose many things from the past, but you will find yourself. "- Deepak Chopra
My thirties have been one of the best experiences that I've witnessed thus far. Maturity, mixed with sessions with my therapist, has opened my eyes to be the very best version of myself. I'm continually analyzing the people around me and always asking myself if people in my life are a lesson or a blessing. Still, studying your growth and maturity can be a beneficial gift if you are willing to pay attention. One thing everyone must have in their lives is a support system. A two-way relationship that provides a safe space to be challenged and loved in the same breath. A relationship that celebrates the wins, embraces the loses, and challenges your commitment. If you don't have that support system in your corner, you will be fighting the fight by yourself, and it will drain you. You choose your support system based on your values and character traits.
I made one of the best and toughest decisions of my life a few weeks ago. I decided to cut someone out of my life firmly. This person didn't align with my growth as an adult and a woman. The story with this individual has always remained the same. No growth and no evolution. Just continually going through the motions of life. I am a person who is committed to doing the work. This individual enjoyed a below-average life. Not willing to put in the effort to elevate your spirit and experience left an uneasy impression. As I'm going through my healing process, I can picture the person I want to become. I now can put certain things into perspective and focus on the values that are most important to me.
First is accountability. The first step to making the necessary changes is to admit to them. To say out loud or in private that the way you thought was the correct way wasn't. To apologize to the ones you may have hurt along the way. To listen and accept constructive criticism. We all want someone to support us in all the things that we do. For that dynamic to work healthily, it's a must that your circle keeps in align with your goals and visions for yourself and vice versa. Someone who makes it a point to make their mistakes yours isn't healthy.
Second, reciprocity. The old cliché of "you scratch my back, and I'll scratch yours" still has an impact on how we treat others. If you're willing to go to the moon and back for a someone and they are not willing to do the same for you, then it's proven that you are not that important to them and that they're selfish. Someone who always expects you to call, text, or speak first shouldn't be allowed in your life. Work has to be done by both parties in order to avoid unnecessary confrontation.
Third, mean what you say and say what you mean. Your word is all you have. Once that is lost, it's hard to build a foundation on trust. We all know someone who has an excuse or reason for everything. Even simple things. If you state that you'll call me back in five minutes then I will expect a phone call in five minutes. If you have no intentions of calling me back from the beginning, then say you are in for the night. When your words aren't followed with action, I will find that suspicious. It lets me know that I can't depend on you. You're not the first person I would call if I were in an emergency.
Fourth, communication and unconditional love; this one ties in with the third tip. Once you allow yourself to open up and be available, then it would make the dynamic of the relationship run smoothly. It's a must we all remain open and honest about certain things and each other. Neither individual will ever know who they are if they don't receive the necessary criticism to change most of their ways. Most people avoid speaking the truth to one another or simply bottle it up and only introduce when something silly happens. You have to sit back and really ponder on what you want, need, and willing to give in the relationship. If the person you are speaking with doesn't have a clue on how to answer that question, then it is something that you should reconsider. Is it something that you're willing to accept, or is it a red flag that will make you run for the hills?
I do not and probably will not ever be an expert on the dynamics of any relationship. I think sometimes people think relationship and automatically think romantic. In order to have the best romantic relationship, you have to start practicing with the relationships you already have. How is your relationship with your parents, siblings, and grandparents? If you are a person who doesn't have a tight-knit friendship, then you have to ask yourself why that failed and what you did to contribute to that failed relationship. We all are a work in progress and sometimes the deciding factor if a relationship can be saved or not is who is actually doing the work. In my situation, I was the only one doing the work and constantly improving. I started to notice that the other person enjoyed my old self and was never open to the new self. With that, you have to wish them the best and let them go. One bad relationship can easily turn into a toxic one if you are not paying attention to the signs.
If you enjoy my stories, leave me a tip, or even share my work on social media! Any support is appreciated.
advice
Contributor to Medium
Join my Facebook group- Vocal Creators Saloon
Instagram @tl__teisha.leshea
Happy Reading!!!
Receive stories by teisha leshea in

your feed