Jay Honest & HONESTGANG: What's Next For The Canadian Entrepreneur & His Brand
After a year with no updates, his silence is broken.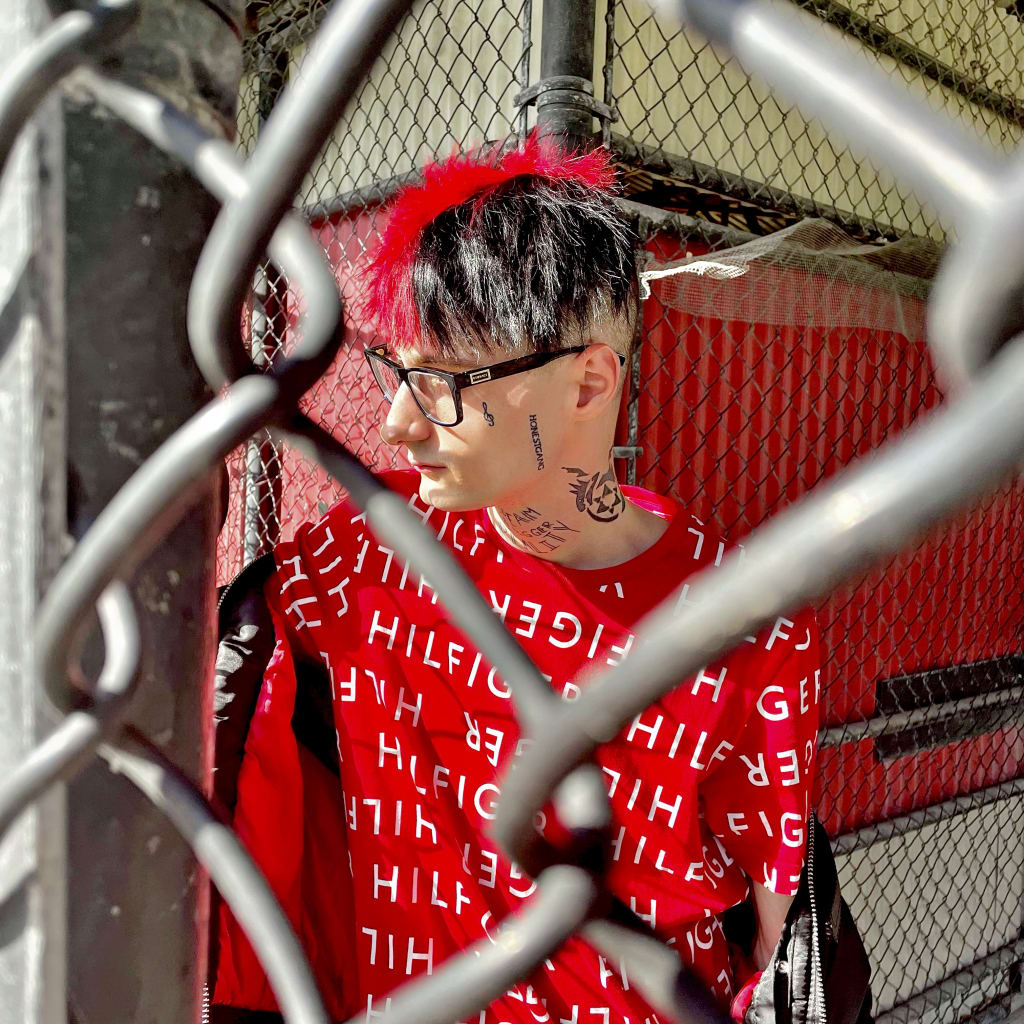 Canadian Entrepreneur, Jay Honest, Age 27
2020 has been an insane year for many, causing a lot of us to shift career paths, find new hobbies, & new ways to make money
With the pandemic affecting many creators income, Jay Honest was not a stranger to this. ''I quickly realized that music alone was not enough to support my family thru the pandemic with all the new restrictions put in place, I had to broaden my creativity into things I had always wanted to do but couldn't at the time''. With this said, he spent the first 6 months of the pandemic, calling distributors, making designs, mockups & establishing what we now know as HONESTGANG Fashion & Entertainment, the latest expansion of the record label, offering size inclusive clothing (with no up charge for bigger items), worldwide express shipping & embroidery as a standard, high quality materials and Canadian pricing, staying true to his Canadian nationality.

The Man Of Many Titles, Now Adding More To The List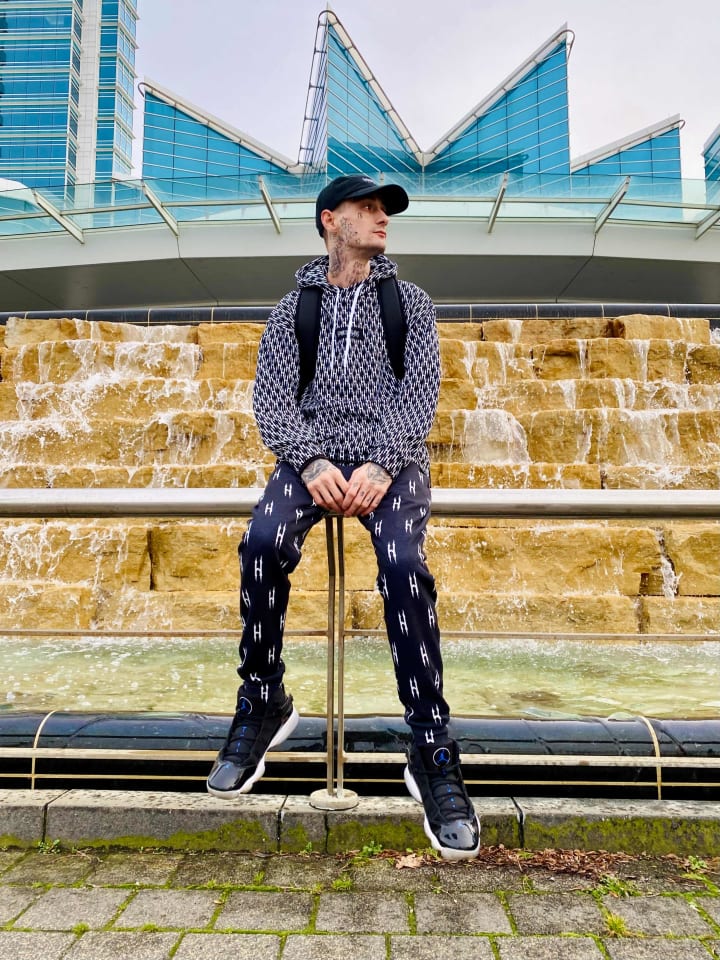 Rapper, Writer, Director, Manager, Engineer, PR, A&R, Fashion Designer, Artwork Creator & Father Of 3, Jay Honest really sets a high bar for other creators we see on the daily, really being the man behind everything he does, he uses his knowledge to teach newcomers and even veteran artists how to own 100% of their catalogues and move strategically when making releases. Holding many producer & composer credits on places like Genius.com & Spotify, Jay has his hands in just about everything there is to do with the industry.
LETS BE HONEST, What Happened?
Jay Honest releases his debut album LETS BE HONEST on all major platforms October 1st. His album wasn't very promoted or pushed out due to the nature of the album, being on the subject of suicidal tendencies, homelessness and having children, as Jay Honest describes his life on this project, he expresses he never wanted for it to be a major project, it was something he spent years making to give his side of the story to a lot of events that have left his fans puzzled or confused. The project was sadly removed from Spotify amongst many other platforms due to an artist on the project giving the green light, then pulling back after the album released. The project has now been divided, with the singles Jay owns rights to, being released as singles.
Jay made a statement with this project, removing all previous songs he no longer felt were ''him'' off all major platforms. The only songs that will be available going forward are the following:
- Help! (Out Now)
- WISH (Coming Soon)
- ZAMA (Coming Soon)
- Dream (Out Now)
- Cash Guns (Out Now)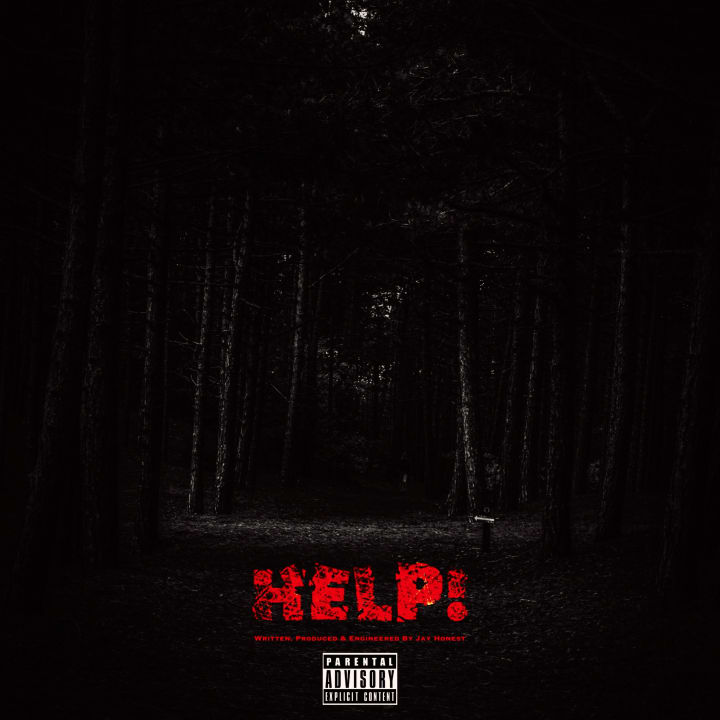 Honest has Made, and Shattered his Music Goals Over the Past Few Years
With achievements such as, learning new languages to bridge gaps between cultures and bring Canadian talent around the globe, hitting over 2 million streams on both Spotify & Soundcloud, becoming a verified Canadian artist on Instagram @iAmJayHonest, creating and releasing music with talent based on every end of the world, and as of 2022, is now running a fashion brand with goals of going worldwide by the end of the year.
For 2022 Jay Honest is quoted simply stating,
"I want to broaden my creativity into new avenues, lets see what we come up with this year HONESTGANG"
Jay Honest's Name is Already Known Worldwide,
Whether it's known by friends, international artists he's worked alongside, or the fans he continues to inspire each and every day, something even the artist reminds himself of every morning
"rise and grind, get up and shine, and have yourself a wonderful time, because that's all that matters in this world"