If You Stare, Please Talk.
From a mother of a cerebral palsy warrior.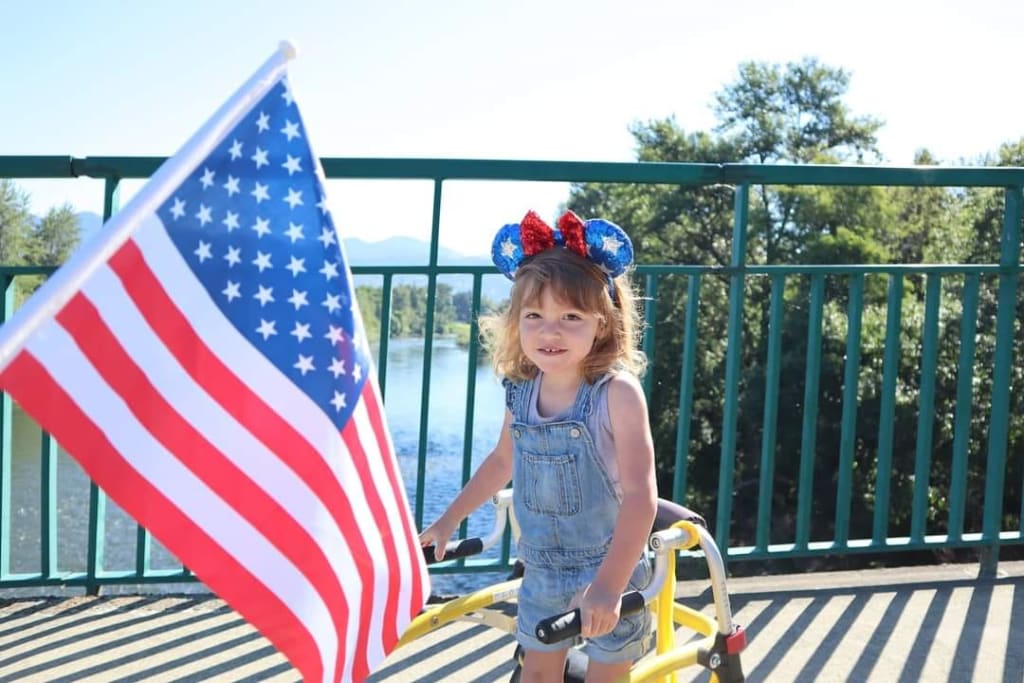 My All American Girl ---Photo credit: Humble & Grace---
Hardships look different for everybody. Somewhere their hardships outside others have their hardships inside and we can't see them but I've come to learn that my hardship is daily. I have to answer my daughter when she's asking why you are looking at her. You look but you don't say anything. Staring at my daughter without saying anything is affecting my daughter's activities, her mindset and above all it's affecting her spirit. When you see a child or anyone with a disability talk to them, treat them as a real person even if they can't talk, even if they can't comprehend, it's better to treat them like they can. It's not ignorance that's making you this way, it's not what you've been taught, it's what you haven't been taught.
And that is ok.
Don't be discouraged or embarrassed to learn a different way that will actually help them and make you feel good in the process.
Let me teach you, let my daughter teach you, let anyone be of guidance to making disabilities socially accepted and welcomed. Please be accepting and kind to our children, our friends, our family, and our neighbors. It is better to have a village and a community where we are all accepting where we can all freely speak.
What would you say to your child if they asked why an adult was just staring at them. Would that look badly as though someone is acting strangely to your child? Just because you can see my daughters hardships on the outside doesn't mean it gives you the right to just stare at a child. If you stare at my child without saying something should I be concerned that you are going to harm my child in some way? Or, should we just go about our business and keep telling my daughter they were probably just admiring your walker? Should I be teaching my daughter it is ok to be stared at? That some people can mask their intentions, but, don't worry it's probably just them looking at your awesome walker. WRONG! Evelyn is a child, a girl, disabled, and I want her to be just as cautious of her surroundings as your children, grandchildren, neighbors, etc.
What would you say when elderly lady looks at your daughter when you're holding her in your arms while you're shopping for plants and she says aren't you too big to be held?
I looked at the woman and I said "well mam she can't walk, she can't stand, and her legs hurt from therapy. So no she's not too big." My daughter just wrapped her arms around me and hugged me as the woman just walked away. Please do not talk down upon children or parents/caregivers.
DO NOT, I repeat, do not make a child feel belittled, do not make them feel ashamed and do not make them feel like they aren't enough.
I bet my daughter has more spirit, more light, and more laughter than many people in this world. She has the biggest heart and yes some days she's crazy she gets upset she throws tantrums just like any other child but nine times out of 10 those tantrums are because of underlying issues such as constipation muscle spasms leg cramps.
On social media I see that it looks like sunshine and rainbows everyday but it's not but in reality if anything ever happened to my daughter I I want people to remember the good things. I want people to remember that she wanted to pet an alligator at an animal exhibit. I would want them to remember that she loves doing new things and going on adventures. I would want people to remember her smile that can light up a whole room. I want people to remember that she has awesome manners. I want people to know that she's kind and caring.
We could be at gymnastics and she's trying to comfort a child that is crying because it's their first day and they're unsure about it. She's a friend, she is a daughter, she is a granddaughter but she is not an object to stare at and not get spoken to.
Her name is Evelyn, she is 3 tears old, she can fully communicate and is ahead from a neurological standpoint. Evelyn is my daughter, my warrior, and my best friend.
Thank You for reading and supporting disability awareness.
Nikki Sanger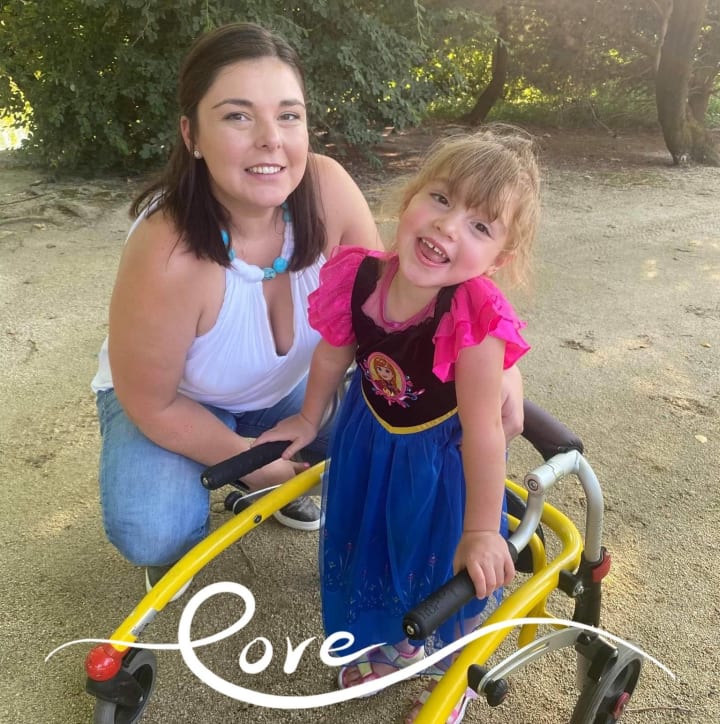 children
I am a wife, a mother, an advocate, a massage therapist, a physical therapist, a personal trainer, and a damn good cook. I'm only licensed for 4 of those I listed. My daughter is a 3 year old cerebral palsy warrior and here is our story.