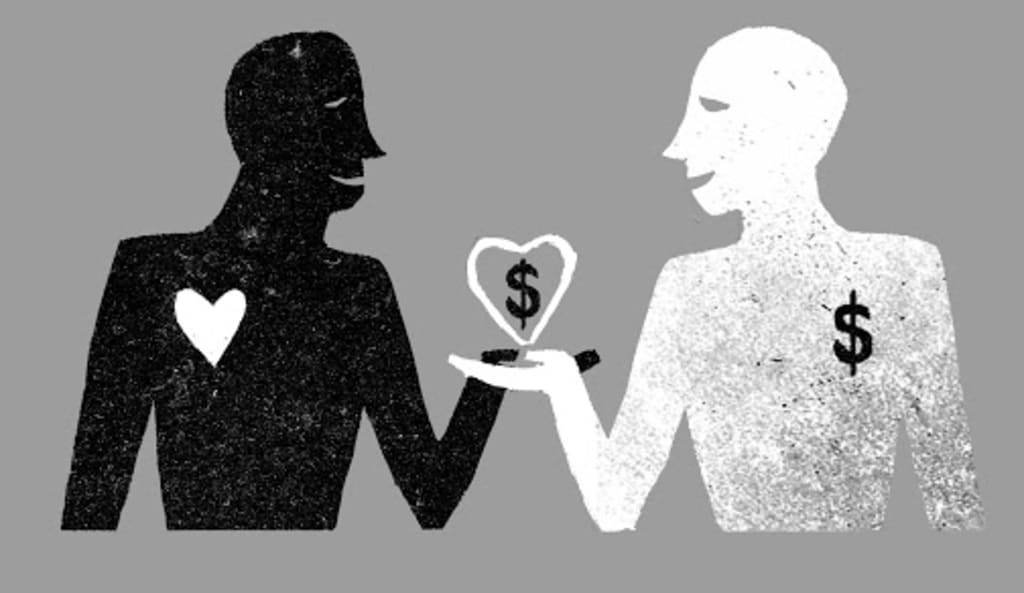 How does it feel to "rent" yourself out for a day? What does that even mean?
Well, this concept of "renting" myself out was completely outlandish and has never crossed my mind until a month ago where out of pure curiosity, I agreed to "rent" myself out for a day to an acquaintance I knew on Instagram.
It is so easy to associate such story with some wild fetish escapade, which is why before I go any further, it is probably necessary for me to clarify that both myself and the person who "rented" me are women, and there was not the SLIGHTEST suggestion sexual motive involved here.
So the episode started off like this, I connected with this acquaintance on Instagram some months earlier, and for sake of easy reference, let's call her Jo. Jo is a full-time mother and takes care of her two-year-old baby herself. She had chanced upon my profile and followed me, leaving occasional comments on my posts once in a while. She said she was having a particularly uninspiring week, and felt so bored and lonely that she could feel an anxiety attack coming. Embarrassed and tired of judgement from her friends and family, she decided to reach out to "semi-strangers" like myself for accompany.
When I saw Jo's request in my DM, it just seemed like such an odd request to ask, but yet at the same time, it was so damn relatable and real. After some clarification and discussion on my "service"—at one point, I literally laughed out loud when she said, "throughout the rental period, you have to be fully conscious"—I officially agree to "rent" myself out to her for a day.
Initially, I was quite nervous about how the day would turn out. The day started with me watching Jo preparing breakfast for herself and her baby. She told me about her labour story, punctuated with digression to the baby's father, her then-boyfriend. I barely talked much throughout the whole time, I was just listening to her, giving the customary response and natural conversational prompters when seemingly needed. When she was near the end of feeding her child, she became increasingly emotional and all the sudden she just stopped talking abruptly and started tearing. Unfazed by her own emotions, she put the baby to sleep before coming back saying, "You know, I suddenly realised I don't even remember the last time someone listened to me like this. I actually have forgotten how it feels like to be listened to and I didn't even know that!"
It was quite a speechless moment for me. I am not married myself, neither do I have children of my own, but that overwhelming sense of mortal loneliness in the undertone of her outburst was all too familiar. I hugged her and gave whatever comforting words I could muster. Yet, the thing I did not tell her was that I too do not remember when was the last time I listened to someone like this. I felt ashamed that I only made the conscious decision to listen when my presence was "rented." Do I subconsciously think my loved ones do not deserve my full attention because they did not pay for it? Since when had attention and concern became such a transactional commodity between people?
The rest of the day proceeded like any other Sunday you would spend with a friend chilling at their place. After that day, contrary to wishful thinking, Jo and I did not become soul mates. I won't even call us friends since our relationship still stops at that leaving-occasional-IG-comments stage, but I think we had both exchanged a little more understanding on the many facets of loneliness and its antidote that is the human-to-human relationship. Or at least, that is what I would remember of the day I "rented" myself out.
Reader insights
Be the first to share your insights about this piece.
Add your insights