I Love You But I Do Not Like You

"Give Others the Opportunity to Get it Right or Even Wrong!" -Quae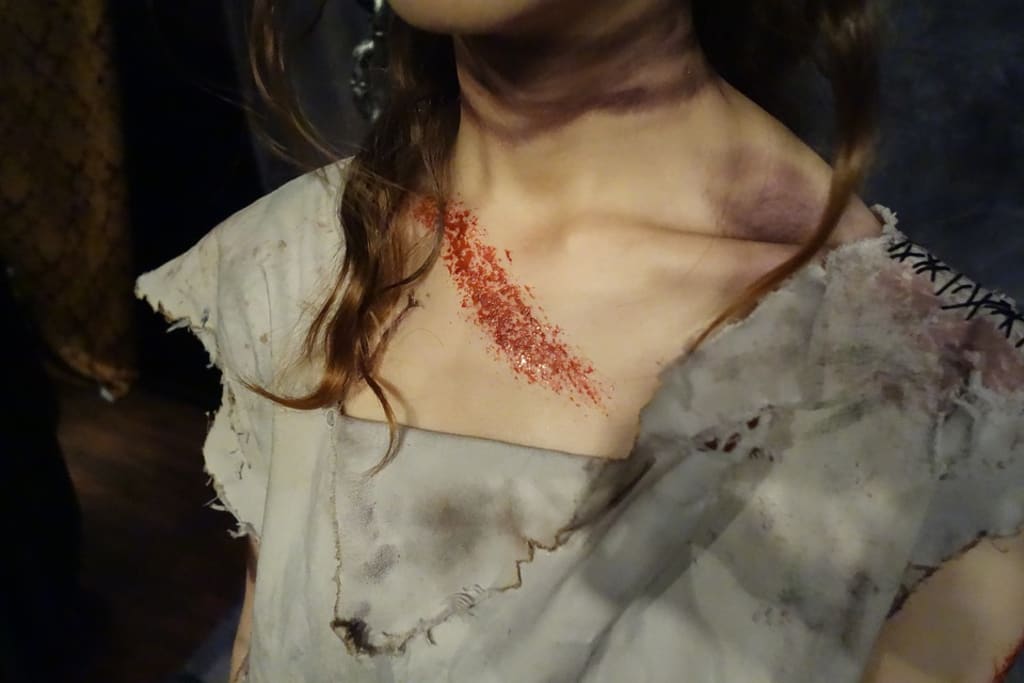 You may lose the battle but you can still win the war!
Have you ever met a person, family member, co-worker, friend- that person we deem as very special indeed for the dilemma their actions place us in; making us constantly choose between our love and dislike of them—the things they say and do?
The person that immediately comes to mind is my dad. I loved him to death but hated the fact that he was an alcoholic, and how it destroyed our family. He could be the most loving person in the world until the people he loved were made to compete with that 40-ounce bottle of beer. The bottle always won and celebrated it's victory by making my dad bitter, angry, moody and sometimes abusive. Apart from that, he was the most fun, loving, giving, patient and understanding person on the planet! Watching him struggle with his addiction, there were things that I had to decide against when expecting anything from him- especially after he and my mom divorced after I turned 4 years of age.
Having already lost the battle of having his presence in the home, in choosing to wage war against his addiction, I decided that alcohol may have the win in causing him to have to leave and even influencing me to dislike so many of the things my dad did because of his relationship with it. However, I claimed final victory in choosing that alcohol addiction would NEVER cause me to stop loving my dad. I settled on loving him and respecting him as my father, but that did NOT mean I had to like him as a person for the things he did because of that same relationship.
This was such a valuable win for me. Little did I know my own children would be placed in a similar war and would be made to choose. I am grateful I had discovered the tools and strategies on how to win effectively in this type of war. Such a gift allowed me to empower my own children to lose the battle but win the war!
What am I talking about? You will hear so many women bash the father of their children and their exes for their own justified reasons. In my mother's case- she hated my dad because of his addiction. My own marriage was not perfect either. It was 17 years of hell for me that ended in divorce. Unlike my mother --who taught us to hate my father, no matter how bad things got with my ex, I never poisoned my children against their father. I never gave them a reason to, or allowed my hurt to cause them to have to visit him in a jail cell. I did my best and taught them to always love and respect him no matter what; that things he said and did were less than ideal at times, but you can still love a person and not like what they do. I taught them to love anyhow.
It was more important to me that my kids see healthy relationships and the good in folks—especially at home. If that meant me divorcing their father so they could see me and their dad have a healthy respectable co-parenting relationship vs. a toxic, abusive, and degrading marriage.... I chose divorce. I chose to forgive and do whatever necessary to build a mutually respectable co-parenting relationship which has now turned into a friendship better than the abusive marriage we had.
How? Owning my percent of the wrong and contribution to the failure. I chose to make a lot of personal sacrifice for our children's sake; mastered the art of compromise and choosing where to spend f...buck, and chose my battles. It took a whole lot of forgiveness, patience, and courage to say, "you can still be a part of my life " but I had to reset the boundary lines. What am I saying?
Once upon a time he was allowed up close and personal in my life/home (marriage). Post-divorce--- rebuilt trust allowed him to come as far as the curb. That trust grew to inside the gate, to my porch and now inside my home again --- just as far as the living room and bathroom so he can spend time with his children and be present. My motive and the bottom line was because, underneath all the layers, I always believed him to be an excellent father, and pressed and did whatever my part was to make sure my--- our kids saw and experienced that part of him. They deserved that much—all children do.
I'm sharing this to encourage those of you in:
Split parenting relationships-- to make it happen for your children. Good or bad, he's still their dad. She's still their mom. Don't let your bitterness, unforgiveness or rage prevent the children access to their parent.
If safety and influence are issues, look at monitored visits or Skype/ phone visits as the boundary lines that you can always reset as trust is proven and gained. Meaning? Give them a chance to get it right or even wrong.
Pray. God still works miracles and can change anybody and any situation. I decided NOT to let society dictate my response to what was a very abusive relationship and ugly divorce. I prayed for peace, respect and wholeness for him, our children and myself and for a friendship that remained and supported the graduations, weddings, birthdays, and grandkids to come..... all the things that come with having children by an ex. God answered that prayer. We are not the ex-couple arguing and making scenes, embarrassing our children or robbing them of these enjoyable experiences. We chose to put their happiness and overall well-being first!
To those who have healthy marriages or relationships, please don't take them for granted! Make every day a celebration of that good man, good father, a good provider, and supporter, the gift of who he is and what he brings to the table in your life and your children's!
Cheers to all the dad's out there. I personally pause here and now out of reverence and respect for the male persona, presence, and contribution you make to this world, to society, community, homes, families, wives, children, and yourselves!