I'll Leave It On the Porch
Giving back amidst the COVID-19 Pandemic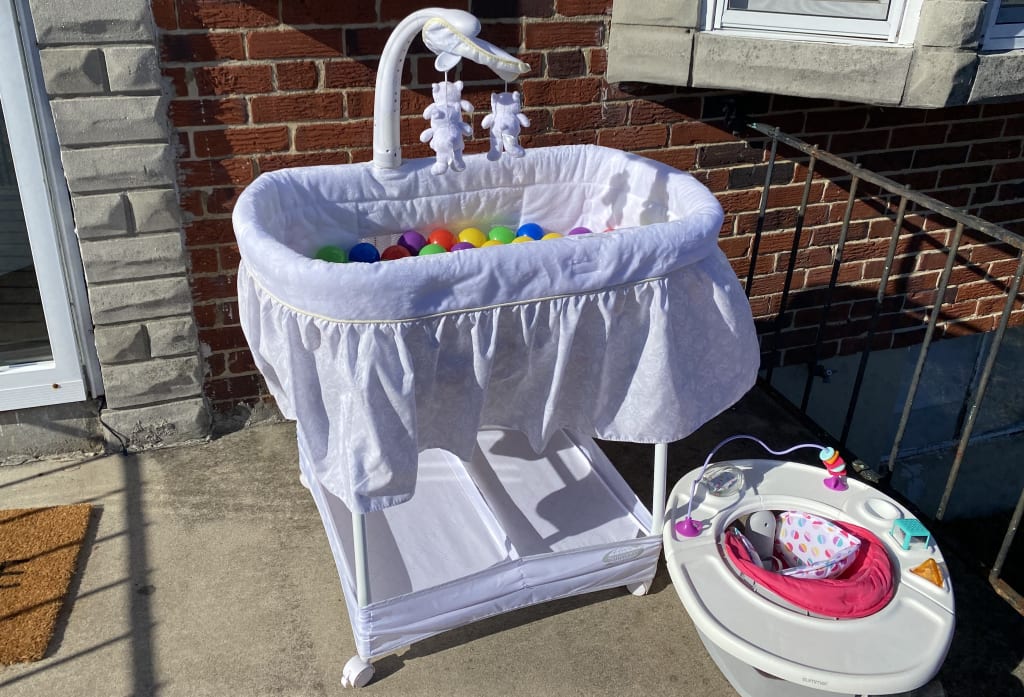 I heard it said somewhere that there are three primary ways in which people express love in relationships with other people. Well, there is a fourth, but it doesn't apply here. The first way that people express love is as an investment. They will invest in you, but they are expecting that investment to pay off in the end. The second way people express love is as a transaction. They give you something and they want something back in return. The third way that people express love is as givers. They give love and expect nothing in return. Each of us does all three, but there is a primary way that each of us expresses our love.
I'm a natural giver. I'm always giving and expecting little or nothing in return. While this might seem to be a good thing on the surface, it really doesn't work well in most relationships, where people would naturally have an expectation of giving and receiving. It doesn't work all that well in life either. When someone gives and gives and gives, they eventually run out of things to give. So, I have found that transactional love and love as an investment are wonderful compliments to the natural way in which I express my love.
This Christmas, I received several gift cards from clients as thank you gifts for a year of serving in various capacities. Some cards were used to purchase gifts for others. I used a few myself. And, others were given to panhandlers as a means of ensuring they ate at least one decent meal. I work in a luxury tower where residents throw out stuff all the time. I decided I would try to find those items new homes. Since they had a little value, I decided against giving them away outright. Instead, I used transactional giving as a means of creating a win-win situation for both the seller (me) and the buyers.
When buyers sell things in the various internet marketplaces, I notice that the initial purchase price of the item they are selling is almost always a consideration in how much they re-sell the item for. In creating a way to give to others, I ensure that the price is so low they almost feel lucky to have come across my posts. Since we are in the midst of the COVID-19 pandemic, I simply tell them "I'll leave it on the porch." They either CashApp or drop the money in the mailbox. They feel good for having gotten a deal and I feel good for having recycled and found an item a new owner, not to mention making a little extra food and gas money.
Sometimes, I host gratitude weeks where I post all items available as "FREE". Anyone can have the items available, so long as they pick them up. Okay. I'm a natural giver. So, maybe I shouldn't, but sometimes I will even deliver. These are normally items that have been slower to move for whatever reason. "FREE" has a tendency to get them out-the-door. Amidst the COVID-19 pandemic, my little furniture and discounted household item business has been a Godsend for some families. Most recently, I saw baby furniture at the top of the street where I live. I was tired and didn't want to pick it all up, but I knew the items needed new homes.
I mean – how much wear and tear can a newborn baby put on a basinet, car seat and rocker? So, I brought the items inside and spent a few hours washing and sanitizing them. I posted them on Facebook Marketplace and waited for someone to get pregnant. People are stuck in the house. So, trust me. It's going to happen sooner than later. And, when it does – hey! That basinet that would have cost $149, they'll come get it. It's only $20 over here. I've put new batteries in it and everything. What do I get out of all this…the satisfaction of knowing that once it disappears from my porch, another family is at-peace knowing one needed item is checked off their 'get list'. I just love it.
humanity
I'm a Baltimore-based fiction and non-fiction writer, author, humorist and screenwriter. I love words and I love to write. I do it often and for no reason at all. I joined the community to find inspiration and to share my work with others.