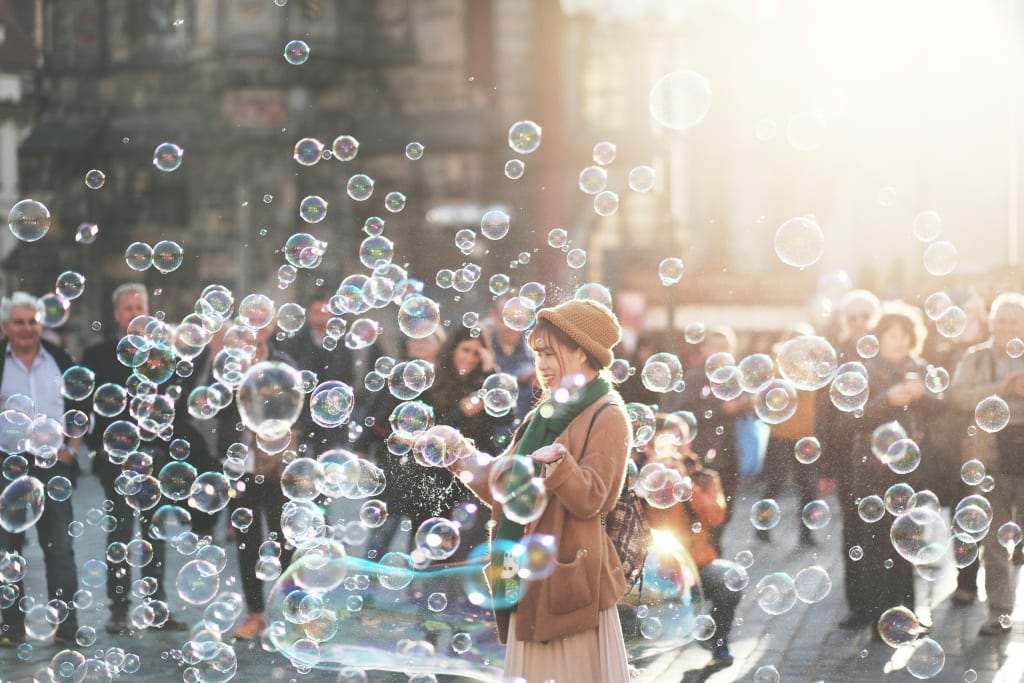 Yesterday, I took a taxi home from work in the early hours of the morning, and the driver talked to me: "Just off work? That's tough." I said, "Yeah, you're not off work yet either." The driver laughed at this, knowing that I was empathizing with him. When you live a life, you have to have some thoughts to support you along the way.
I've received several messages from readers about their own somewhat poignant moments.
A girl said: two weeks ago Mr. was laid off by the company, today it is me, feeling suddenly insecure.
A student said: life's fourth failed exams, the first three times only one step away from success, I did not expect this time and failed by two points.
A mother-to-be said: 9 months of marriage, 3 months pregnant, and her husband left home after a quarrel, he came to me because he lost gambling and wanted me to help him pay back the money ......
Sometimes feel like the world's biggest bad luck, but when you find out who will inevitably encounter such and such annoying things, perhaps not always nagging.
At the end of last year, I left my job. I didn't dare to speak to my parents, they called and asked for "off work", I said "on my way home" to a pile of job postings, and then tears fell.
I tried to hold back my tears and said to my dad, "I want to get rich overnight, I'm too tired." This is a flirtatious joke, but I did not expect my father to return to me seriously, "daughter, I know you are very tired, but you hold on a little longer, your mother and I are already trying to create better conditions for you."
Then, they told me all the things they had done recently that were good for the family's income. At that moment, the desire to become better and better was stronger than listening to 100 motivational lectures in a row. My parents, who are almost half a century old, are still working hard for my future, so why should I just imagine that the years are quiet but not work hard?
Previously, I talked to a friend about a problem: "Persistence is so hard, why do not we give up?" Finally came up with a few conclusions: "to make themselves better, and then to meet better people"; "to parents no longer save money, no longer have to worry about us"; "to future partners and children, do not have to work too hard " ......
You see, there is only one reason to give up "too tired", but there are many reasons to persist.
Always like a saying: "When you feel that life is difficult, it is often on the uphill climb."
Time is never reversible, you say too tired, and do not want to continue, but also can not go back to the beginning. To become a success, f, first make yourself persevere.
Yesterday, the long-silent old forest in the circle of friends sent a five-word dynamic: the sky, finally clear.
In the past two years, his life how gray it is? The business was cheated, carrying heavy debt; wife divorced and left with children; over 60-year-old mother overthinking, bedridden, to medical expenses, he scraped money around ...For these
For these two years, he relied on delivery to pay off the debt. Also through the delivery, he understood the store to solicit business through some of the doorways, so he opened his restaurant, which is currently operating well.
Fate, sometimes loves to play some "pranks", occasionally throws a stone at you, lets your pain; occasionally set an obstacle, and lets you fall. Don't pay attention to it, continue to carry the bag to go forward.
And the fate of the fight, a stumbling people feel that it is a set of sets to win, but in fact, the rules have been in our own hands, but also can be three sets of two wins, five sets of three wins ...... there must be a certain node, it will also be helpless to us, and then our life will be from the reefs of the dangerous beach into the calm harbor.
I once read this in a book: Never give up! With the first time to give up, your life will be accustomed to knowing the difficulties, but if you overcome the past, your life will be accustomed to the wind and waves to move forward. Look at just a simple choice the impact is very big, is a very different life.
I know you're tired and probably living life so fast-paced that you barely have time to be sad, and we give up a lot of things to keep moving forward.
I've read a blogger's advice, if you think you can't keep going, you might as well learn to add a little happiness to your life: set yourself a hope, such as the next holiday to travel; take time to do something that has been neglected but meaningful, to give yourself a positive hint of "I'm making progress", such as going to sports to read a book; give yourself Buy yourself a nice dress, a fresh bouquet...... as a reward for holding on to yourself for another day.
Life is like this, you give it a smile, spring flowers, summer nights, autumn leaves, and winter snow is it secretly responds to you.
And life, there are always people who can win, and I hope that there are also you who do not give up lightly.
Reader insights
Outstanding
Excellent work. Looking forward to reading more!
Top insights
Expert insights and opinions

Arguments were carefully researched and presented

Eye opening

Niche topic & fresh perspectives

Heartfelt and relatable

The story invoked strong personal emotions
Add your insights