Hurting Hurts Each Other
Cancel Culture, Ghosting, and Forgiveness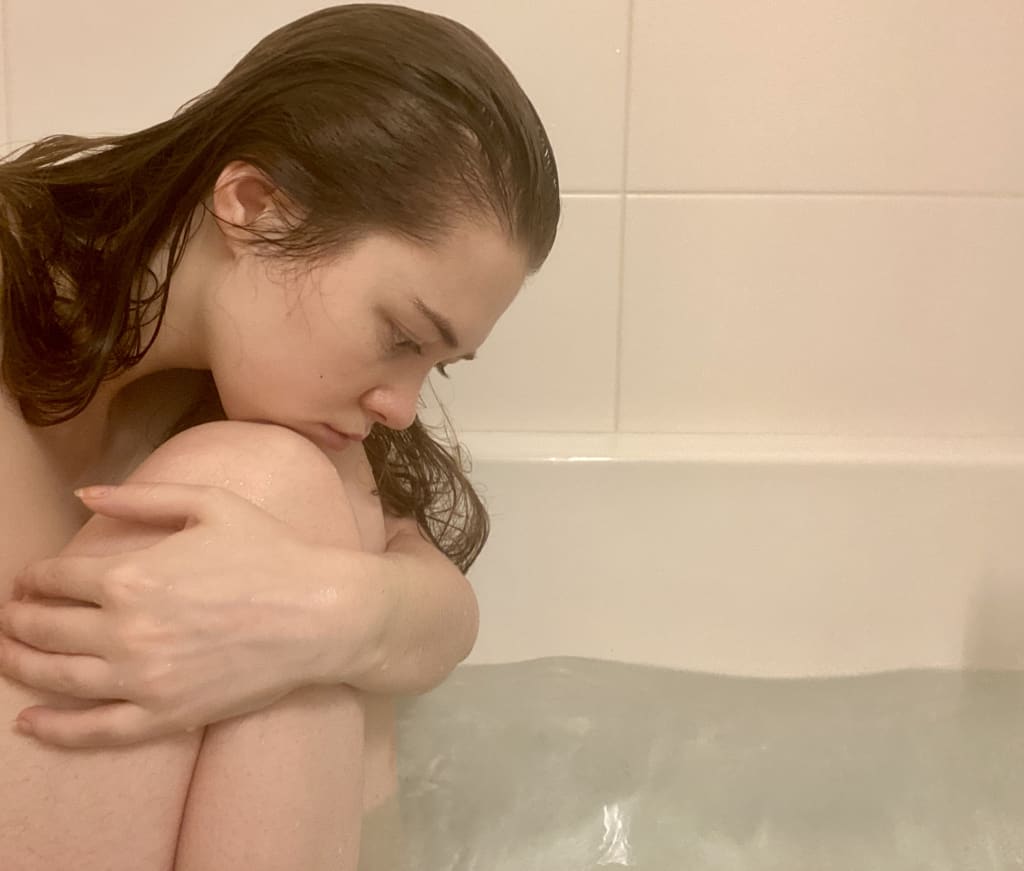 I have been on the other side of ghosting so many times, and had sworn I would never do it, knowing how bad it sucks to have no clarity in an ending, but in toxic instances I thought it would be okay. I thought if I just blocked or unfriended every toxic person in my life, or other half of a relationship that had been toxic I'd be able to start out fresh. I didn't anticipate the feelings of dread and guilt I'd experience from choosing to move on. I came to genuinely believe that I was a bad person for shutting people out, even if these people and their actions had severely affected my mental health. It ate me up inside so much these past few years, I really would never ghost again, even if the idea of ending toxic relationships with words gives me so much anxiety. I am just so bad with conflict.
At the end of the day I have to be able to forgive myself. It is so important to be reminded whether in instances we are the toxic person or another person is, that we are all human. And while sometimes a relationship is toxic, neither does that mean the two people in the relationship are necessarily toxic people or toxic to anyone else. There can be a number of intervening factors - from a relationship that's become codependent on both or one side to what occurred in my case where my time had started to be taken for granted and wasn't being respected. My well being wasn't being valued, and I would be led by them to feel guilty for putting myself first, taking time, growing beyond the person I used to be, and having other focuses. It is always a good reminder we don't owe things to others, but rather we do things for others because we want to, or have built a foundation that is give and take, which this particular friendship never was for me. However, I struggled to forgive myself because I still hurt someone by shutting them out, and for that I'm sorry even if the friendship was toxic for me, and I was a coward by never addressing that the relationship was toxic for me to the other party involved.
Sometimes life and people around us expectations being so high we feel as though we have to punish ourselves for every fuck up, as I did. While I'm also not here to say we shouldn't own up to our mistakes, as we should, we must move forward past our mistakes and give room for others to do the same to help build each other up. Cancel culture at times has just been so ruthless everyone has come to fear even the simplest of mistakes such as ghosting might ruin them, or come out and give them a reputation as an untrustworthy or mean person. It is not healthy to be a community of people and the world, and live in constant fear of each other when we should be focused on building up and bettering each other day by day, and it's a gentle reminder we never really know what another person's silent battles might be. There's definitely also times where I shut people out due to depressive episodes, and it wouldn't help if I was made to feel guilty or selfish for being silent on my end.
That's also not to say, we shouldn't cut toxic people out, as we should. We just must be aware where there is room for growth, and where second chances are due whether in friendship or just civility, because I'm also not saying you ever have to let toxic people back into your life. At the end of the day it really comes down to giving ourselves and others room to flourish beyond past selves, and giving hope to the possibility of growth.