How to stay connected during a pandemic
And why you should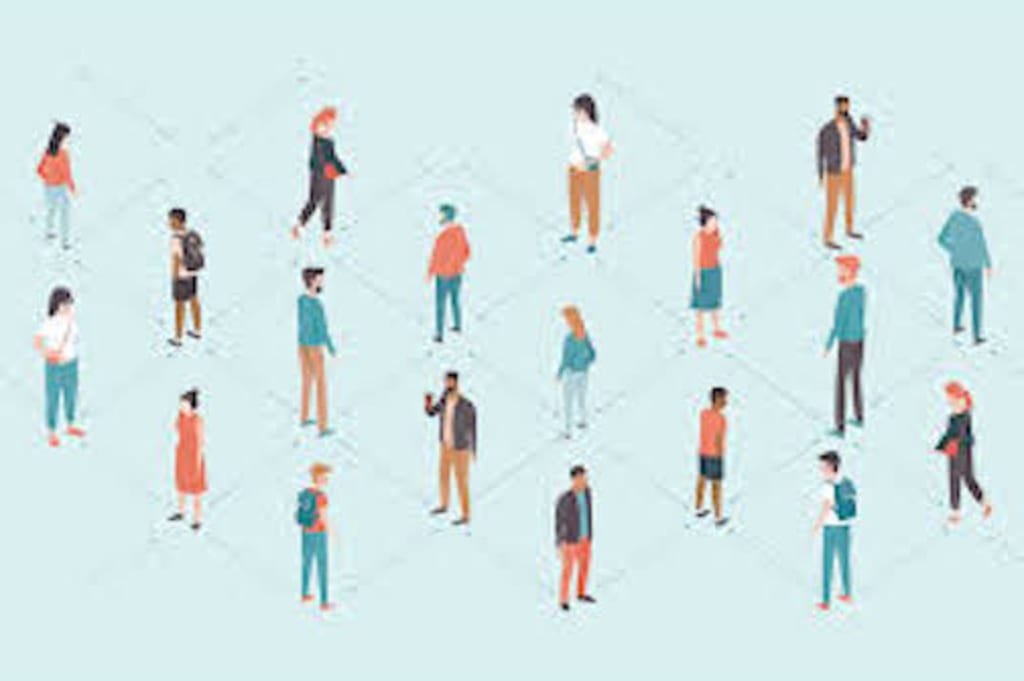 In 2020, the world changed overnight. When the terrible COVID-19 pandemic struck, our way of life changed suddenly and for some, drastically. Many people were unable to keep their jobs or go into work for fear of getting sick or having no one to watch the kids. Schools have chosen to teach remotely and colleges sent their students home. The people who were lucky enough to keep their jobs were mostly stuck working with the public and putting their own safety at risk or told to work from home.
We were not prepared for what a pandemic would do to the modern world. We had no idea what it would be like to go weeks or months without seeing friends or family, or being told that we would have to keep a minimum of six feet distance from everyone. People have gotten crafty and resourceful in dealing with this so that they can still get social interaction, but feeling lonely is a perfectly normal reaction to this extreme time of social distancing.
Be reasonable about the situation
Life has changed for everyone. In fact, I cannot think of a single person who has not been affected by the pandemic in some way. Normally, I would take my laptop to the nearest coffee shop to work remotely but since most coffee shops are restaurants do not offer dine-in options right now, I have to actually work from home. I cannot go sit and work at a library, college campus, or bookstore either. All of these places are currently closed, and this can make us feel more isolated. Try not to be angry or upset by this, and accept that this will eventually pass.
It is important to acknowledge these challenges because once we acknowledge a challenge, we can respond. It is important to recognize that some people have more time right now and some people have less. Those that have children may need to be home more to take care of them, but those who were recently leg go may be struggling to find something to do and need social interaction to elevate their mood. Both of these circumstances are valid and it is extremely important to have an understanding that everyone is going through a different situation right now. Do not feel like your friends and family are ignoring you or do not want to spend time with you. If you are able to understand and see the situation for what it is, then you can create a game plan.
Get creative.
So, how do we stay connected during a time such as this? I have found that social media is one of the best ways to do this. Now is a great time to reach out to old friends or family members that we have not spoken with in a long time. Texting and sending messages are always a surefire way to communicate, but don't forget to call or video calls as well. As I am sure you are aware, many people have been using video calls for work, school and family gatherings right now. It's okay if making a phone call makes you nervous, and you wouldn't be alone if you feel this way, but right now would be the perfect time to do so.
I just scheduled a video call with my best friend to watch a movie together after we both finish work, and I call my boyfriend most days. I have also spent more time on social media than I normally would but I have had some amazing and insightful conversations with strangers that have helped me feel more connected. You can also join groups on Facebook to try and get to know people in your area or people that have similar interests. You may not be able to see them right now, but you can establish a connection for when you can. Keep in mind that just because we are living in a pandemic does not mean that we have to put everything on-hold, including our friendships.
Why staying connected is important
We are social creatures by nature and therefore need human connection. Understandably, this is rather difficult for many right now. Some people can be completely fine on their own with limited interaction for long periods of time, but there is a difference between wanting to be alone and being forced to be alone. It helps us all to know that we have friends and family who love and care about us, especially during a pandemic.
For many of us, our mental health depends on how much social interaction we have. The rate of depression has gone up significantly since the pandemic began and there is no shortage of reasons why. Even if you are completely fine on your own, there are many people who are not or who need support right now. Do not forget to check in with your friends and remember that by doing so you are helping spread positivity and a sense of connection during troubling times.