How to Save Money on Your Wedding Day
A guide to saving money on your special day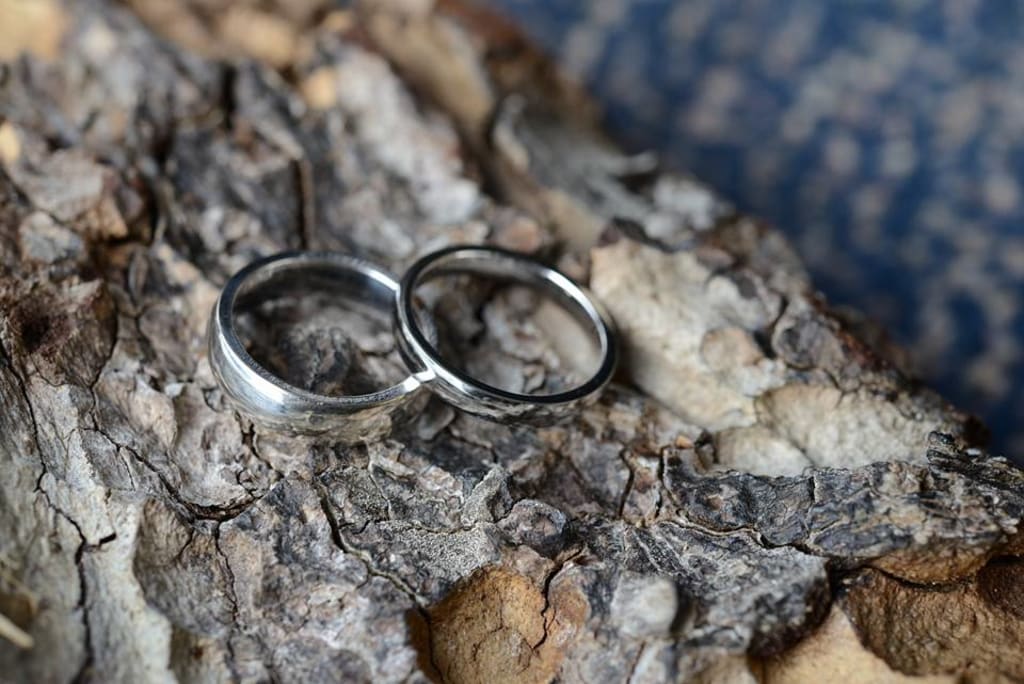 How to Save Money on Your Wedding
When it comes to your wedding day, there are two kinds of people, people that want to spend as much as they can and think about the consequences and thousands of pounds of debt later, and people that take a more practical approach. And a practical approach does not have to mean a less elegant wedding, in fact you can throw a beautiful and stylish wedding on a very tight budget. And as someone who used to work in a wedding decorating events company, I know a few inside tricks to help you save some cash.
The Guest List
Let's tackle the most controversial issue straight away shall we? The guest list. The smaller your guest list, the fewer people you are paying for. Go through every single person on the list and think about whether you actually want them there to enjoy your special day, or you just want them there to show off, be honest. And as someone from a huge family, I know altogether too well the complexities of "you can't invite one without the other", and this can have a snowball effect, but it's your day so you can invite who you like, just be prepared to deal with the consequences. But the bottom line is, if you can't afford it, they can't come.
Whilst you are paying for their meals, you are under no obligation to pay for your guests accommodation, if they want to stay at the hotel, they can, but nobody is forcing them. Ask the hotel if they do special accommodation rates for weddings so you can save guests some money if they do decide to stay.
Outfits
Dresses and/or suits are a huge expense for weddings, but they don't have to be. Suits can sometimes be bought for cheaper than they are hired! You just need to do a little research to find out some of the best priced suits available. It is well worth taking half an hour to save yourself some money! Look for deals too, many places do a deal where if you hire a certain number of suits, at least two members of the party get the suit for free.
If your dress is a second hand one, who is ever going to know unless you tell them. You can get some stunning dresses for amazing prices if you look online. Charity shops also sell second hand and also brand new dresses, the local Macmillan shop near me sells dresses both old and new for around £70! Sometimes shops donate end of season dresses to charity shops which means they can sell them for a great price.
Hair, Nails and Makeup
A lot of people choose to do their own hair nails and make-up for their wedding day, and if you choose to do this then I would recommend practicing beforehand. And stick to the look on the day! I changed my mind about my wedding day make-up on the day and the result was not a good look! Youtube tutorials and online articles are great for getting some inspiration and expert advice. Don't scrimp on products though, you want them to last all day so it is worth paying a little bit extra.
Transport
Transport can be costly, but arriving in style is necessary. You may need to forego the vintage cars, but you can find some amazing transport deals if you shop around. Alternatively, if you or someone you know has a nice car, ask to borrow that, decorate it with come elegant ribbon (don't go overboard)
Stationery
If you are buying your accessories like invitations, placecards and thank you notes from a wedding supplier, you can expect to pay around 80% more than you do at a stationery or craft shop. You can get some beautiful designs and all you need to do is write or print a few names on them (get an extra pack in case of any spelling mistakes)
Favors are easy to make yourself and cost a lot less if you do, make them something simple and elegant such as a few chocolates in a small, pretty box. Craft stores sell all the things needed to make favors at a great price.
Flowers
Flowers are a tough one to save money on, florists charge what they charge so get as many quotes as you can before deciding. Or if you know someone good with flowers, enlist their help, it could be their wedding present to you.
Cake
Cakes are another tough one, but we all know someone that can bake and with all of the tutorials online, it isn't hard to create a masterpiece yourself. If you really don't know anyone that could do a cake for you, and you definitely can't do it yourself there are two other options. The first option is to go to a professional and ask them for the most basic cake that meets your requirements and decorate it with ribbons and flowers at home. Or you can buy basic single colored cakes from many supermarkets now, these are designed to be decorated in any way you want, all you need to do it get the decorations.
Honeymoon
If you have everything you need for your home and people want ideas, ask for a donation towards the honeymoon. Some people aren't comfortable with this, but if you are it can really help you. People want to get you something and it is better to make this suggestion than have them waste their money on something you will never use (even though you would never tell them that)
Some Quick Tips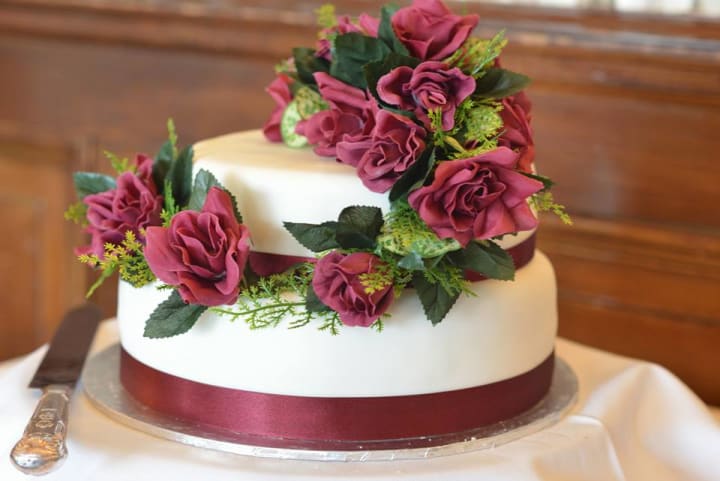 Avoid using the word wedding at all, my old boss would jack up the price of balloons 40% if it was for a wedding rather than a party. This is a common practice in events, it's not right but a lot of people do it, and if you are collecting things rather than having them delivered, they will never know it isn't for a party.
Get cashback on the things that you do buy, go through cashback websites and you will get a little amount back each time you spend at selected stores.
If you want to save money, you will need to do as much as you can yourself, labor is expensive (and rightly so) but doing it yourself will save you a lot.
Always shop around, on average it can save you 25%!
Weddings don't have to be about putting yourself into massive debt and starting married life in the red. They can be about whatever you want to make them about.