How to Keep Your Boyfriend in a Long‐Distance Relationship.
Long-distance relationships take a lot of trust, flexibility, and patience to maintain. You may be wondering how to maintain your relationship when your partner is away for a few months, a semester, or even simply for an international internship.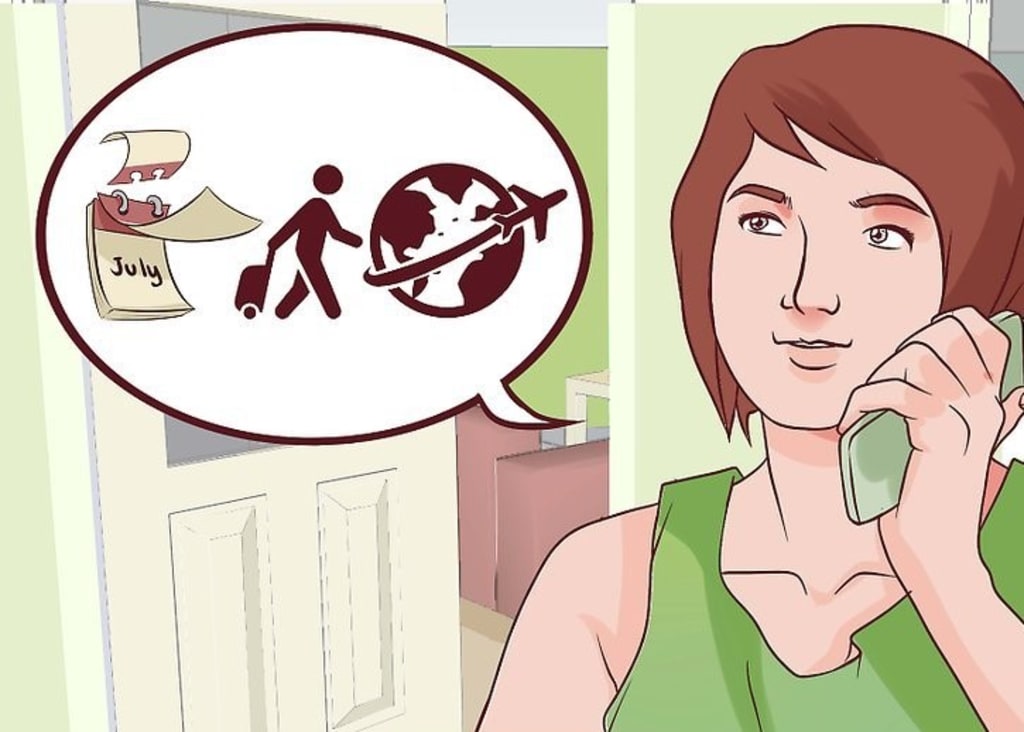 Speak once every day. Every long-distance relationship has its own ideal degree of communication, but for couples apart for longer than a few weeks, regular communication is essential. Make sure you are sharing your life with your guy, whether you like texting, emailing, internet chatting, phone calls, or video chatting. Write a traditional letter and mail it for a romantic choice!
1.Don't provide details that can cause him to feel envious or excluded.
2.Daily discussions may need to be scheduled, or you may want to keep them unplanned.
2). Trust him.
Every niggling feeling of envy will seem bigger while you and your partner are far apart than it would if you were nearby. It's a good idea to take a step back if you find yourself concerned about his delayed text responses or excessively checking his online status updates.
1.The best course of action if you're concerned that he could be flirting with you is to ask him directly. Discuss your worries with him and assure him of your own loyalty.
2.Keep in mind that practicing honesty in a relationship is the best method to overcome fear.
3). Try to recognize when the relationship problem is distance.
There will inevitably be instances when one of you feels physically alone for the other. You miss spending time together. You might experience agitation, unease, or disagreeableness. When this occurs, your distance from one another is typically your biggest communication issue.
1.Try to be as clear as possible while expressing your frustration while avoiding mentioning the past. Settle on the subject at hand.
2.Describe your concerns without placing the blame on your boyfriend.
4). Be supportive.
It's a good idea to check in with him to see how things are going in his everyday life in any relationship. Be quick to encourage him through his struggles and to recognize his triumphs.
1.It's okay to request his assistance as well. His presence in your life will serve as a reminder of your value to him.
2.Together, you can continue to solve issues. Spending some time apart can occasionally benefit your relationship in this area.
5).Learn to have fun without him.
You'll probably ruin your connection with your lover if you're unhappy. Maintaining relationships is simpler when you're content and self-assured. When you're engaged in activities you enjoy, such as spending time with friends, joining a club, or enrolling in a new fitness class, it's easier to remain patient.
1.When you talk to your partner, tell him about your new activities. Make sure he understands that you are staying put and not moving on.
2.Send him lots of pictures if you're spending time in new locations that he hasn't been to so that he can see where you are.
Combine your efforts. You can find ways to appreciate your shared interests even if he's far away. You might be able to text or converse on the phone while simultaneously watching your favorite television show or movie, for instance. Plan date nights where you will "share" a meal and a movie and engage in more in-depth conversation.
1.Despite the distance between you, you can still feel a strong sense of intimacy as a partnership.
2.Making plans for date nights can demonstrate to him how important this connection is to you.
2). Send him treats.
Sending him thoughtful gifts from home will show him that you are thinking of him. He might feel better if you text him sweet things without anticipating a reply. Sending him pictures of you with your pals can serve as a reminder of your relationship. Be original.
1.Don't give him too many of these sweets. Sending no more than one every month, for instance, may be a reasonable quantity if he has been absent for three months.
2.Receiving something physical in the mail will serve as a reminder to him that even if you are away, your relationship is still real.
3). Know when you'll be together again.
Plan to see him if you can if he is studying overseas for a semester. If the summer is spent apart, perhaps you might come up with a unique idea for July 4. Plan a special day with him to welcome him home if you will be seeing him at the conclusion of his internship.
1.Feeling more safe in your long-distance relationship depends on both of you knowing when you'll see one other again.
2.You'll feel better if you concentrate on the time you'll spend together rather than the time you'll be away.
4). Celebrate the special days together.
You can still share in the joy of life's important occasions even if you aren't able to be in the same room. Maybe you're commemorating your first date or your first kiss anniversary. Even though he lives far away, choosing to include your partner in your birthday activities will make him feel more connected to you.
1.Mark the dates of your special events on a calendar.
2.Think about collaborating on an online calendar. If you forget whether you still care about this individual, do not be scared to remind yourself.
Can long distance ruin a relationship?
Jealousy is a typical issue in long-distance relationships. Deal with jealously in a healthy and constructive way to prevent it from becoming a serious problem and destroying your relationship. Be sure to be open and honest with the people in your life as well as your feelings. When discussing your partner's jealousy, keep your composure and be patient.
Click Here To Get The Complete Make Him Worship You Program For Just 37$