How I Met My Future Husband
Meeting for the First Time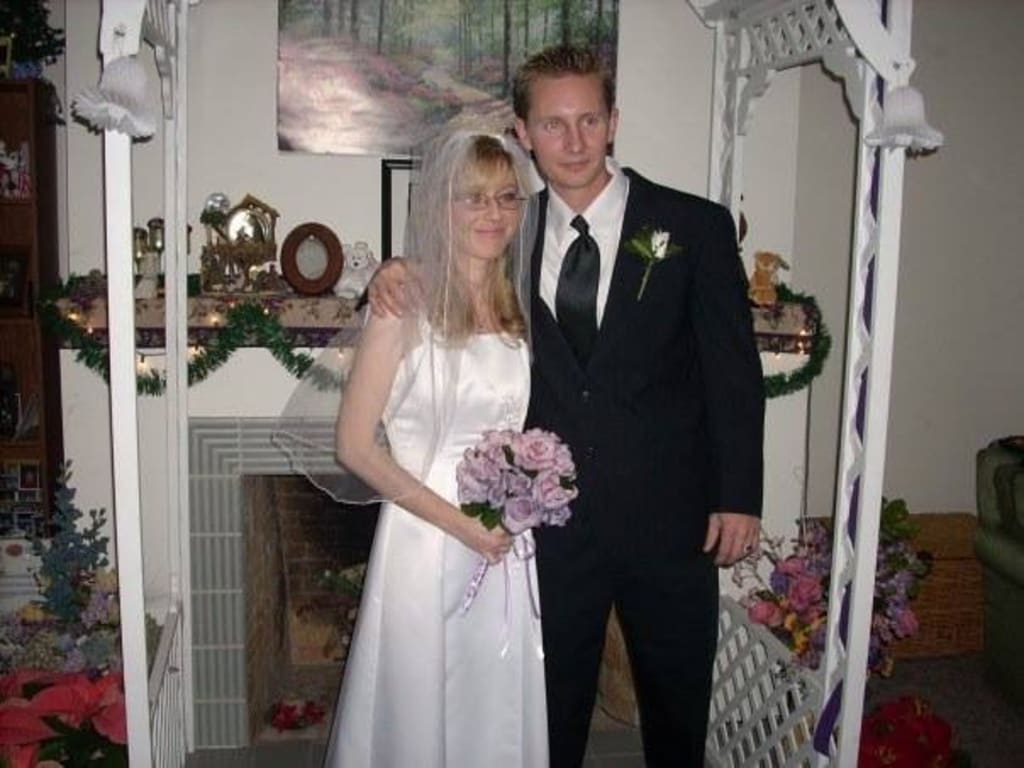 On the 20th of June in 2009, I moved to Yakima, Washington to be with Rocky. I left Wichita Falls, Texas on a sunny Saturday morning. I was excited yet nervous, wondering if I would recognize Rocky and if it would be an awkward meeting for the first time face to face. Leaving my home of the past year and a half was so hard yet exciting. I love to travel and going on adventures. This would be my latest adventure, going somewhere that I have never been and going somewhere where I don't know a single person. Going to the unknown. My family was with me at the airport to send me off. Leaving my Aunt Tammie was one of the hardest things that I ever had to do. She is one of my favorite people in the world and we have always been close. We hugged and cried and hugged some more. My flight number was called and I wasn't prepared. I didn't even take my motion sickness pill until I went through security where I sat until we boarded the plane. Lucky for me, by the time we disembarked, the pills had taken effect.
I was off on another adventure and excitement. I went from Wichita Falls and disembarked at Dallas-Fort Worth airport. I love the Dallas-Fort Worth airport. I know my way around that airport since that is one airport where I have gotten off so many times in the past. I had some time before my next airplane took off so I thought I had enough time to go to the bathroom and then got to my flight just in time to get on the plane. They were just calling the seat numbers. Now the next phase and that is flying from Dallas, Texas to Seattle, Washington with no stops. The flight was uneventful and restful. I drank coffee and alternated between reading, sleeping, and looking out the window.
Finally, we arrived at the Seattle airport. It was show time and the butterflies came back in my stomach. I got off the airplane and found that there was no Rocky waiting for me. I thought maybe he was late since I assumed that he would be waiting for me. So I took out my cell phone and dialed his number. While I am talking to him, I decided to go down to the baggage claim to get my two oversized suitcases. I went on the escalator since my two bags were over-sized, also. I told Rocky that I was wearing black boots, blue jeans, a blue shirt with glasses, and I had a pink cell phone. I also mentioned that I had a black attache case which had my laptop and a burgundy backpack. He told me that he was at the baggage claim waiting for me and wanted to know what I was looking at. I told him and he ended up at the other baggage claim. I couldn't find him even though I was looking for a tall blonde and a blue eyed Rocky. So I decided to get my two black suitcases then look for him. I had to set my two bags down since they were so heavy. Of course, I had to buy black suitcases, but everyone had black suitcases. So finding my mine was not easy and I was right—mine was almost the last suitcase. While I am looking for my suitcases, someone hugged me from behind. I was startled at first but then got to thinking who could be hugging me and hoping it was Rocky since he was the only one there that I knew. I turned around and there was a blonde, blue-eyed Rocky. I gave him a hug and turned back to the baggage claim to find my suitcases.
I finally found them and we left to go to the SUV that he was driving. It is a two and half hour drive from Seattle to Yakima. We stopped at a teriyaki place to eat then drove to Yakima. We talked on the way and we ended the night playing a video game called Halo and climbing on top of his parent's homemade waterfall, which is not a good idea in the pitch dark with boots with heels. I had to hold Rocky's hand the whole time.
The next morning, we went to church where I met his family that was there in church. We went back to his home where we went to the guest house to clean because I was going to live there. His mother came in and mentioned that Rocky's grandmother said that I could live with her since the guest house wasn't ready for me to live in. Rocky went to the furniture store to work and his mother, Carol, drove me to his grandmother Norma's house. It was great since I had a big room with my own bathroom. His grandmother called me her granddaughter from the first time we met. I lived with her for six months and we even had our wedding at her home.