How I Fell For You
See you in the next life.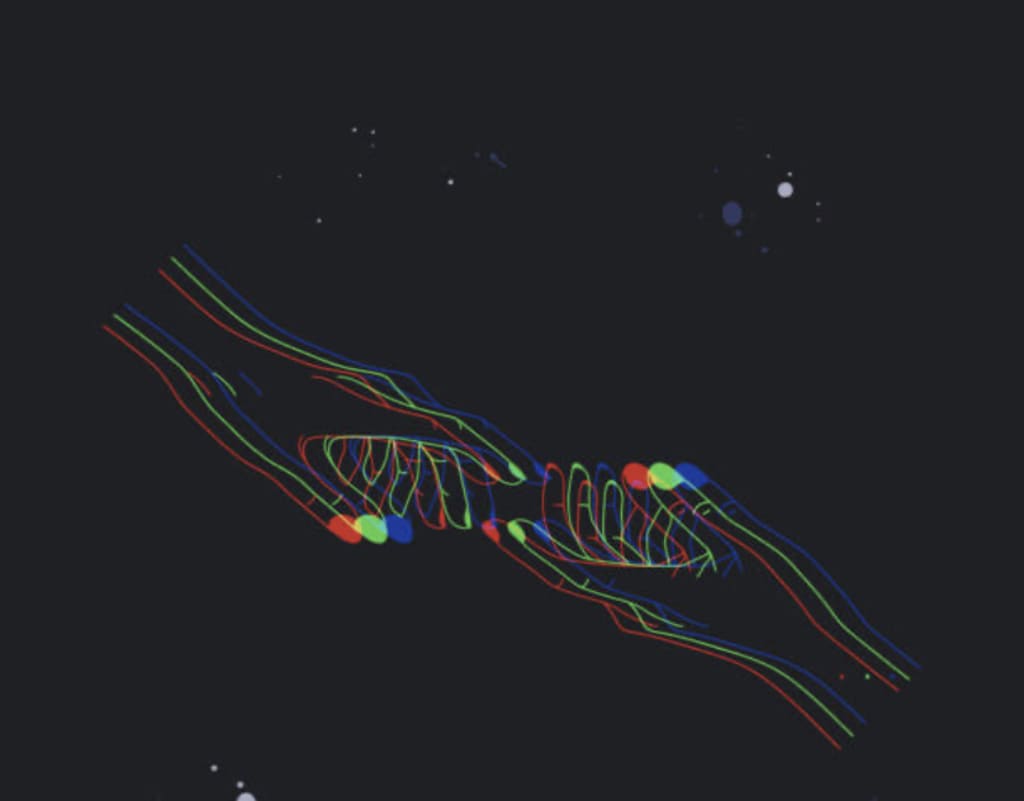 You walked in with sunglasses on, and I smiled from across the room.
My eyes lighting up beneath the dark shades of my RayBans.
Everyone's nose turned up at the sight of you. You were different from the rest of the people at the party. Moving with an air of confidence that went unmatched in a room full of insecure frat boys.
I was by myself on the couch, being ignored by the one person I wanted the most attention from.
Drinking, alone. Letting the cover of my shades mask the level of debauchery I was putting myself through.
Your hair was curly, and a faded shade of purple. You had a tie-dyed t-shirt on. Your pants were a little too big, you had a beautiful smile. I couldn't tell if you were looking at me too until you came straight toward me. Straight toward the empty seat to my left on the couch.
I could see the guy I had come to the party with tense in his little group of pretty boys. I could see the side eyed look of worry he gave you.
It served him right. To sweat it out. After leaving me alone on the couch to drink by myself.
He was pissing me off.
You asked me my name, and my heart skipped a beat. I thought you were the most handsome man I had ever seen, and I couldn't even see your eyes yet.
All I could think about was the sharp structure of your jaw and the fullness of your lips. You had buttery smooth butterscotch skin, and the most perfect beard framing your face. Those curls of yours hung down dangerously. I wanted to reach out and stretch one, just to see it bounce perfectly back into place.
You were just beautiful to me.
We exchanged names. You asked for my number, I politely declined. I came here with someone else.
Then he shouldn't have left you alone, you said.
Wasn't that the truth?
I gave you my snapchat, and then it was time for you to leave.
You left your phone on the couch. I drunkenly got up and ran after you with it.
You blushed, took your glasses off.
Wow.
Your eyes were like honey. Silky smooth amber disks with golden flames dancing in circles.
I handed you your phone back.
Thank you, you said.
Then you left.
How could I forget the man with the purple hair and golden eyes?
I broke it off with that guy who brought me to the party.
You wanted to go out with me soon.
It was late October, and the Halloween season was in full swing.
The weather was gloomy and chilly and the leaves rustled and whipped around our feet as we walked. We wore sweaters and thick thrifted coats and talked about our deepest thoughts while passing back and forth a blunt or a joint I cant't remember.
We went to a party together. The house was crowded and chaotic and we didn't know anyone there so we went outside.
Got high on the steps of some other frat house and laughed together, and talked about everything we could think of.
I can't remember the conversation now, but I do remember it was a good one. One of the best I had ever had.
Sitting outside with you, cold, but warmed by the excitement of sitting close to you. My heart pumping blood to my cheeks making me blush at the things you said, at the way you inched yourself closer to me.
We decided to head back inside.
The house was completely empty.
In our state of mind we thought we were definitely tripping. But it was true. There was not a single person in the house that was just recently too packed to be comfortable.
We sat on the couch, and I told you I was hungry.
You walked over to a strangers kitchen and made me a peanut butter and jelly sand which.
It was the best I had ever had.
We ubered back to my dorm room, and we made love.
I swear I fell in love with you then, and I think you did too.
You didn't leave my side for the next three days. You asked me to be your girlfriend after five days.
We never spent more than a couple of months apart, a couple of hours without talking to each other for the next six years.
The time flew by so fast.
So fast.
I feel like I met you just last week. At the party, with your purple hair.
What happened?
We both know what happened.
You were the love of my life, maybe even a soulmate.
And you still broke my heart.
I'll never forgive you, but I'll love you forever.
Maybe in the next life it'll work out better.
Reader insights
Be the first to share your insights about this piece.
Add your insights