Home Grown Boys
Oakdale, CA Pre-Pandemic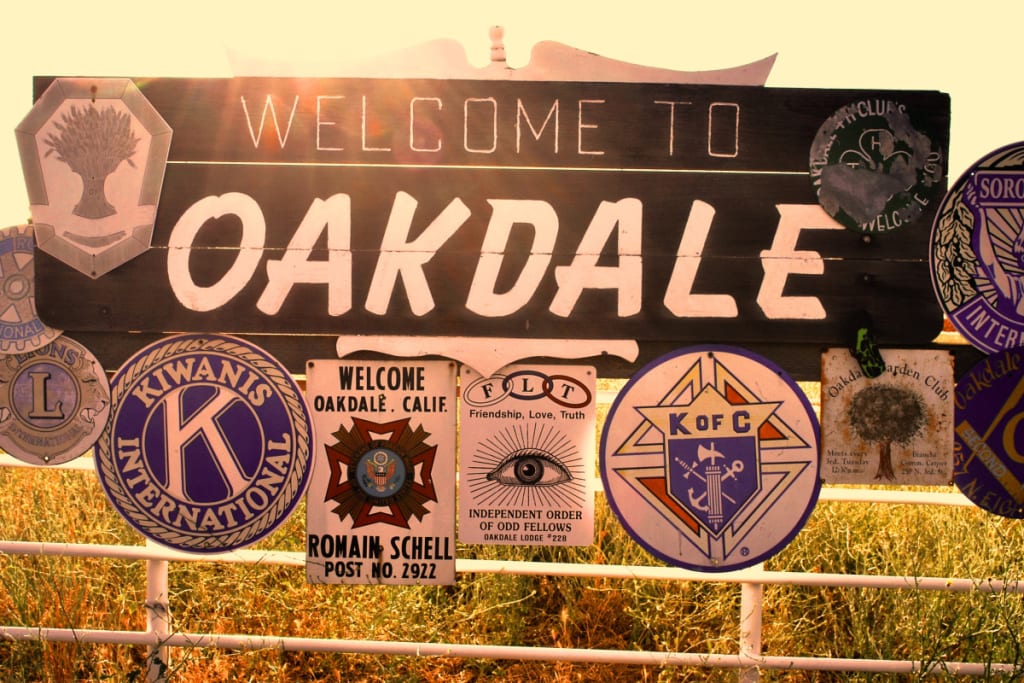 I just turned 28. Fresh out of a snail-paced Cal state MA.Ed. program, I got a job as the editor of an ESL textbook called Tales of California. (It's a charming, dated series of old northern California folk tales for me to revamp and add comprehension activities to accompany each story.) However, I have not been doing much editing. I am distracted and anxious as I have been for years. There are so many things I want to do, and at 28, I still haven't learned how to take my own work seriously. The only thing that I have established with certainty is my faith and trust in my own heart to tell me which direction to go next.
Chris and I spent Thursday, January 12th, 2017 cleaning house. It was good to be together on a normal day off, working. While he laid on his back covered in grease replacing the engine in his Jeep, I drove to town from the little old country house and exchanged a propane tank to heat water for dishes. Then, I went back out to find a cafe to "work on my book."
When I came home, it was already dark. Chris finally took a break long enough to enjoy the heavenly leftovers I brought him from the deli. He stood, leaning against the kitchen counter and smiled at me while I read to him from a thin piece of paper.
After leaving Christopher at Sawyer Rd., I drove to downtown Oakdale, and kept driving over the open green land until the Don Pedro turnoff. The road pulled me further and further toward the mountains.
This is the way I used to go to get to the Lair at Pinecrest Lake and to Dodge Ridge ski resort miles above the camp. It is the way to Yosemite. The way to some of the darkest and brightest memories of my past. Every deep breath filled me with awe of the scenic, untouched hills as I floated up and down that nostalgic two-lane road.
I thought about driving all the way to Twain Harte to find a coffee shop, but sheets of rain gently urged me to turn back around. A large plume of white smoke rose into the sky south of the 12o.
I finally ended up back in Oakdale at a small wood-paneled country cafe called Ferrarese Deli. It was the size of a shoebox and the inviting scent of old oak panels and coffee pulled me in to a cozy corner booth. A handsome man watched me as I opened my tablet (literally, the kind with paper in it), clipped up my twisted hair and started to write. There is no wi-fi in this place, and no outlet at this booth to plug-in my dead computer.
When I woke up this morning at my grandparents' house on Mayberry Drive in Castro Valley, I let Christopher know I can't go another week without seeing him.
Things have felt colder lately at my grandparents' house. A friend from high school helped me move my yellow ottoman to my tiny storage unit in Dublin 2 days ago. I over-drafted my bank account treating us to breakfast afterward.
An older man with silver hair and a camouflage-printed jacket caught my eye as he was hovering over a table next to me. He had brown paper bags in his hands and seemed to be soliciting the restaurant customers. This was odd; but as I sensed him approaching me next, I knew I would be decidedly warm and friendly.
Sure enough, the older man with his camo jacket and paper bag made eye contact with me and gingerly stepped along his path to my wooden booth.
"Homework?!" he exclaimed with a smile.
I responded warmly, "I am writing a book," then caressed my coffee mug with two hands and flashed my teeth.
"Oh! Well that's a great thing to do. About your life? or geography? or... (I can't remember the word he said!)
"It's a love story," I answered with surprising confidence. "With true stories from my life. ...A little about the history of area."
(Well THIS is news.)
"And you just sit down and write a piece here and there?" he carried on.
"Yes! Just like that. Little by little." An inch by an inch.
"Oh good, darlin," he said supportively as he reached for my hand with his.
"I'm Bob Ferrarese. Would you like some oranges from my backyard?"
Before I left Christopher in the dust at Sawyer Rd., I peeled one of the most flavorful home-grown oranges from the brown paper bag. The fresh scent of its misty spray of juice filled the old room around the dark dining table. I put one slice clumsily into Christopher's mouth as the candles around us flickered. I left the last orange along with a note on his dresser and drove home into the night while he returned to his main girl, the Jeep.