Holidays Aren't an Introvert's Best Friend
My feelings about the holidays, from an introvert's perspective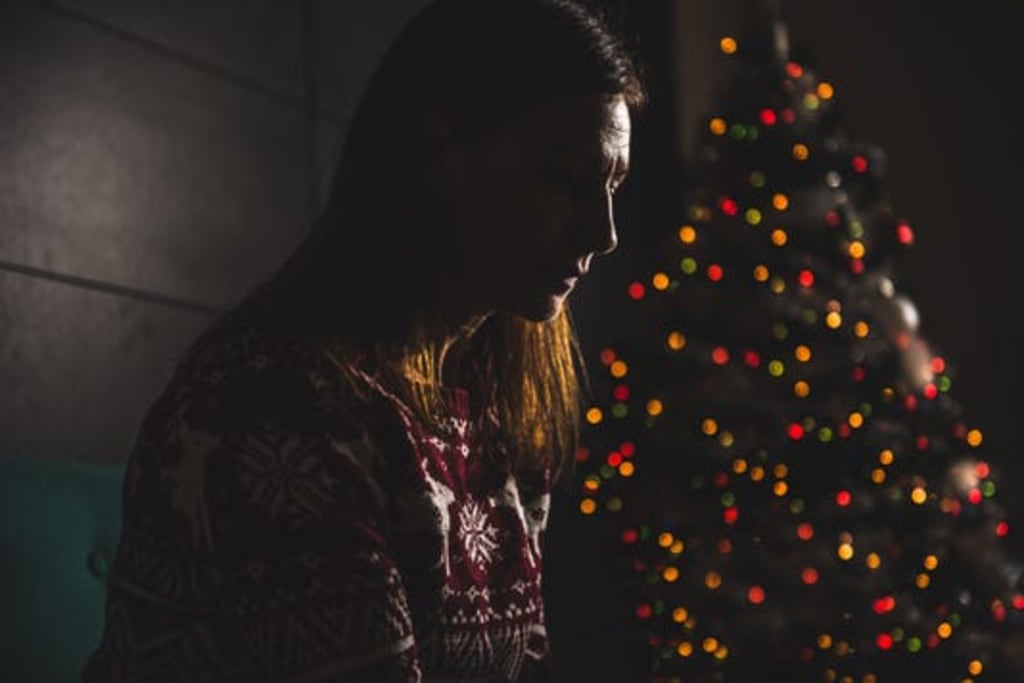 The holidays: it's supposed to be a joyous time to spend with family and friends. However, for an introvert like me, it's easier said than done. With Thanksgiving around the corner and Christmas weeks away, my opinion about holidays in general have drastically changed over the years. What's the point of celebrating them if you're always alone and have no one to spend them with? I have a story to share with everyone and you'll see why I don't really get into them that much.
I grew up in a big town west of Dallas and I'm the oldest of three children. For a majority of those years that I've lived in Texas, my family and I celebrated Thanksgiving by doing the one thing we loved besides stuffing our faces with food: watching football. I'm a huge Dallas Cowboys fan and have been since I was seven. When I got my own place years later, I would spend Thanksgiving by myself, watching football, and eating food that I made myself. Some years, I would go to a friend's house for Thanksgiving, because I didn't have any family here in Arkansas. My parents and I have been estranged for nearly a decade. The only people I talk to every now and then are my siblings. I have a younger brother and sister.
As far as Christmas is concerned, from the time I was really young to about my late teens, I loved every minute of it. As the years went by, I would go to Christmas and holiday functions, especially with the people I work with. I'm also lonely during Christmas and again, no one to spend it to. At times, I would feel emotional, because I see people on social media posting pictures of them having a good time and it makes me feel some kind of way. Nothing against them, but people would ask me what I'm doing for Christmas. I would always pretend that I have these plans, but in reality, I don't. I would never ask anyone to be part of their celebrations, because I don't like being a burden or impose.
There's three reasons why I don't celebrate or get into Thanksgiving or Christmas as much as I did before. The first is because I feel like most people and companies like to celebrate the holidays the first week of November. I refuse to celebrate any holiday that early, especially right after Halloween. I'm like, "Can we celebrate one holiday at a time, please?" Why am I hearing Christmas music at the beginning of November? I love Christmas music, but I rather play it after Thanksgiving. The second is consumerism. I'm not a fan of Black Friday at all. I refuse to be trampled by hundreds of people going haywire over crap they don't need and going to return anyway. Finally, the third and last reason why I'm not into holidays is because most stores, including Walmart, don't allow their employees spend time with their families. When I was a kid, everything was closed on Thanksgiving and Christmas, except gas stations. There's so much consumerism going on and these stores and companies think that sales and making money are more important than letting their employees spend time with their families. To me, it's pitiful and downright selfish. I'll never respect a company that chooses the almighty dollar over their employees. However, if you want to work extra hours and make more money during the holidays, by all means, be my guest. I'm not knocking you for wanting to work hard. I respect you for being a valued contributor to society.
I'm not being a Grinch whatsoever. These are my own feelings about the holidays in general. As an introvert, I keep myself busy by doing some fun things. If you're in the same position as I am, here's some great things you might want to do:
Listening to music
Watching movies
Doing some online shopping
Reading some books or comics
Talking to friends and family on social media
Us introverts like to have our alone time, especially during the holidays. We like to recharge and take a break. When you look at it, I'm okay with spending the holidays alone. I don't have any hatred against holidays, but I don't like it being so commercialized and guilt tripping people to buy stuff. That's always been my problem with it. It's okay to not be in the holiday spirit. Taking time for yourself during this time of year is fine and not selfish. The holidays are always a stressful and depressing time for me, so now you understand why I don't celebrate them that much.
I'm on social media and all of that info is found in my bio. Finally, if you enjoyed this article or any article I've written, please send me a one-off tip of any amount. Your tips are much appreciated and encourages me to write better stories. Thank you in advance for your continued support on Vocal and have a safe and fun Thanksgiving.