✨Hey, You!✨
I'm Jenna. I'm a freelance writer, editor, astrologer, metaphysician, yoga therapist, and zine curator.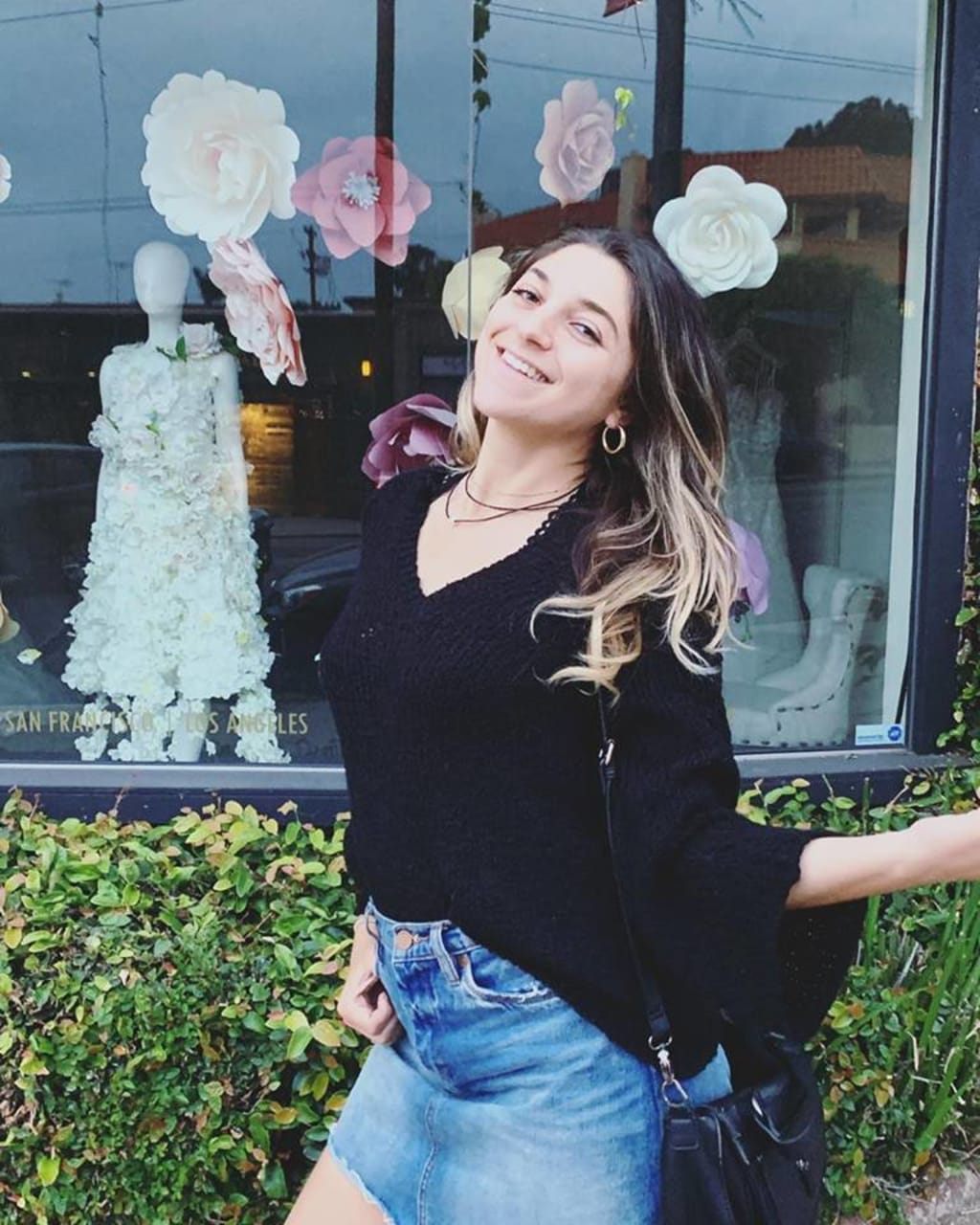 It's me, Jenna!
I split my time living in Los Angeles and on a tiny little island off Massachusetts where I had the pleasure of growing up. I love to write about a variety of topics ranging from sex to stars to integrated wellness to abstract philosophy.
My creativity loves to express itself through poetry and stream-of-consciousness free writes that some might call "channeling."
I'm currently working on: client newsletters and blog posts, starting my astrological coaching business, producing the latest edition of my literary arts publication Spider's Eye Zine, creating a book on a very special topic near and dear to my heart, and writing newsletters and blog posts for clients. I'm so excited to be here sharing my mind via writing here with you all. My books are OPEN for new clients so feel free to find me on Instagram @ascensionsastrology for astrological guidance or @yojennayo to contact me about blogging and newsletters! Stay tuned for more very soon!!
Some other topics I may write about include film/tv/game reviews, mental health, cool science, love and dating, nature, nueroscience, angels, aliens, meditation, chakras, anything that inspires me from books I'm reading to a fact that makes me think...I am a huge animal lover and really miss having a dog. Mine passed away last summer. I went to college at the University of Virginia, grew up in Massachusetts, and even though I say I live in LA, I've been back home in MA since Coronavirus picked up in March, and I'm still trying to figure out my "new normal" as a freelance millennial who was only just starting to get my footing in an industry I liked before the plague broke out, shut everything down, and jeapoardized my health. I have always been a hypochondriac, so the choice to just "get on with it" in my former industry or to continue living my mainly homebound "quarantine" lifestyle is a struggle and honestly takes a toll on my mental and emotional wellbeing. Yep, I'm one of those. I wear masks, respect social distancing, and fully believe this sh*t is real. It's especially stressful in my mind as I see so many of my peers going back to work in person. Still, I am hopeful I'll be able to make some financial strides in this new digital era of working as I continue virtual freelancing and build my own business! It's something I always thought I would do, although being completely honest, I'm not sure I ever saw myself as a "professional astrologer." I have a lot of fear around being known for such a "woo-woo" thing in all of my communities, but on the flip side, even if astrology isn't considered worthy of study at higher instituties (yet) it is a tool that has been massively useful for me in making peace with more challenging elements of myself and has empowered me to feel more confident in my unique selfhood and abilties. It serves as a tool for alignment and self-exploration, which we can always use more of in this era of dissociative technology. I love teaching people how to read their own charts because for me it never clicked quite right until I put all the pieces together myself. Then again, I am a kinestehtic learner. I hope to find support and community from readers here at Vocal. Thanks so much for reading if you did.
I'm an Aquarius Sun, Capricorn Moon, Aquarius Rising. (Roast me, fellow astrologers, please.)
xx Jenna
Reader insights
Be the first to share your insights about this piece.
Add your insights